Since Think with Google's founding in 2012, hundreds of advertising leaders have generously shared their time and insights with our audience.
To commemorate our 10th year of publication, we dug into our archive of articles, interviews, and video conversations to spotlight perspectives from some of the brightest and most celebrated people in advertising and broader culture.

To overcome bias, you first need good research that demonstrates a problem exists. Academy Award winner Geena Davis understood this when, back in 2004, she began advocating for greater representation of women in the media. In a piece published in 2019, she summarized a study — undertaken in partnership with Google — assessing female representation in advertising content.
"From over a decade of advocacy, I've learned that providing data-driven research is the most effective intervention tool for achieving systemic change," Davis wrote. "We are motivating advertisers to evaluate the inclusiveness of their work, identify unconscious bias, and engage in conversations around representation with their teams."
What 2.7M YouTube ads reveal about gender bias in marketing. Read the full piece.

Ivana Bartoletti believes that marketing teams need storytellers who can humanize the sometimes-numbing topic of privacy. In a 2022 article that aggregated the perspectives of chief privacy officers from around the world, Bartoletti described how she worked to create a common language that engineers, lawyers, and others across the organization could use to rally around consumer data protection.
"To get my team aligned, I'll sometimes talk to them about recent privacy stories in the news. We talk through the issues, dilemmas, and potential solutions, and this case study brainstorming gets everyone on the same page," she said.
You need a privacy-centric organization. Here's how to build it. Read the full piece.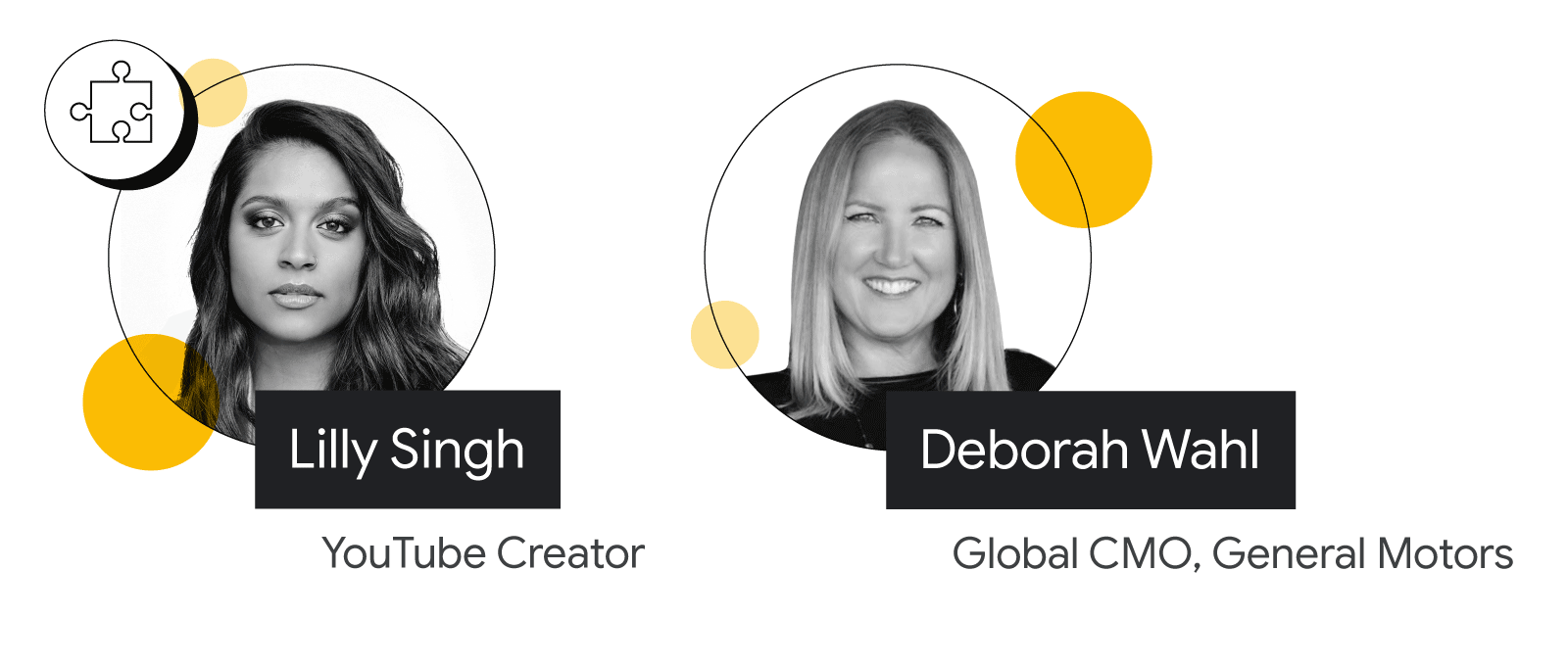 In 2020 and 2021, Think with Google published a series of video conversations between YouTube Creators and CMOs. This episode, featuring creator Lilly Singh and General Motors Global CMO Deborah Wahl, explored the importance of inclusivity in storytelling and business.
"It boggles my mind when companies don't view diversity as a superpower," Singh exclaimed. "If you are selling to the world, in what scenario is it not beneficial to have the world in your company? To me it's a no-brainer."
More than box ticking: How inclusivity can be a brand's superpower. Watch the video.

Way back in 2012, its first year of publication, Think with Google posted a short profile of Mads Nipper, the CMO of Lego at the time. (Today he's the CEO of offshore wind developer Ørsted.) Nipper described Lego's 10-year effort to transform the company by extending its brand across a range of physical and digital experiences — including stores, games, and apps.
"We found out it was the [creative] experience in its totality that was where we should differentiate ourselves," explained Nipper, "not on this component or that technology or this brick."
Executive Insight: Mads Nipper. Read the full piece.

In a 2021 episode of Talking Shop, Venus Williams spoke with Stephanie Morimoto about their wellness and skin care brand Asutra embracing inclusion as a core principle.
Morimoto noted that it's not fair to force a single employee to be the only diversifying element in the room. "Instead I wanted to build a company and a culture and a team where all of us felt like we had something to contribute — that we didn't have to be the person representing our entire race or entire gender, but instead could bring our full selves to work," she said.
How Venus Williams and Stephanie Morimoto built diversity and empowerment into their retail brands. Watch the video for more on how Williams and Miromoto have confronted biases.

In recent years, customer lifetime value (CLV) has gained more adherents as a key marketing metric. Professor Peter Fader, in a piece co-authored by Google Chief Measurement Evangelist Neil Hoyne, offered five best practices for marketers who want to master CLV in their planning, bidding, and measurement setups. Among the insights: Don't go off the deep end with customer behavioral profiles.
"To borrow from a fishing metaphor, you'll be more productive with a net than a spear. Keep the size of your prospective audiences in mind as you're trying to classify user behavior," the authors advised. "Start simply by looking broadly for customers who are more valuable than those you are acquiring today, then start to drill down, but not too far."
Important lessons for embracing customer lifetime value. Read the full piece.

In the summer of 2020, the Black Lives Matter protests brought renewed energy and urgency to the racial justice movement in the United States. In a piece published that July, Tiffany Warren exhorted her colleagues to overcome systemic problems that had reinforced unfair power dynamics in the workforce.
She wrote, "As an industry, in order to change the system, we must take accountability. Accountability is a huge part of moving forward. There is a lot of talk in this moment, but how are we putting the proper structures and programs in place to correct problems?"
'Keep that same energy': How the ad industry can sustain momentum for racial justice beyond this moment. Read the full piece.

Before his retirement in 2019, Keith Weed led marketing strategy at one of the world's largest and most forward-thinking advertisers. In this 2017 piece, he articulated the opportunity for brands to improve shopper experience and reduce the burden of product choice through ad personalization.
"For brands to be allowed a part in the hyper-empowered consumer's life, they have to be able to both anticipate and assist with their needs," he wrote. "This means being relevant, tailored, and personal — a huge shift from when brands (especially CPG businesses like Unilever) tended to be built for the masses."
The future of consumer marketing? The CMO of Unilever says it's 'consumer segments of one.' Read the full piece.

Way back in 2016, Clorox CMO Eric Reynolds (who has since been elevated to EVP and chief operating officer) wrote a piece articulating his company's realization that messaging for the mass market would need to yield to an obsession with individual consumer need states.
We've shifted from a messaging-first to a consumer-first mentality.
"We organized our teams, processes, and approaches to analyze data and then determine appropriate ways to respond to our consumers' needs," wrote Reynolds. "As a result, we can now segment our audiences into smaller micro-targets, in order to better deliver customized messaging and test impact. Essentially, we've shifted from a messaging-first to a consumer-first mentality."
Fighting consumer indifference by winning micro-moments. Read the full piece.

In a video interview recorded in 2019, then-Calvin Klein CMO Gulin-Merle shared her vision for "the end of digital marketing." She noted the growing prevalence of "research online, purchase offline" behaviors, and the seamless movement of people's attention across devices and physical experiences.
"You have your mobile with you throughout the journey. The consumption of videos, of search behavior, all of this is present with you throughout the journey," she said, before adding that treating digital as a stand-alone channel "creates silos within companies instead of infusing tech, digital, and data at the core of everything you do."
Welcome to the end of digital marketing. Watch the video.