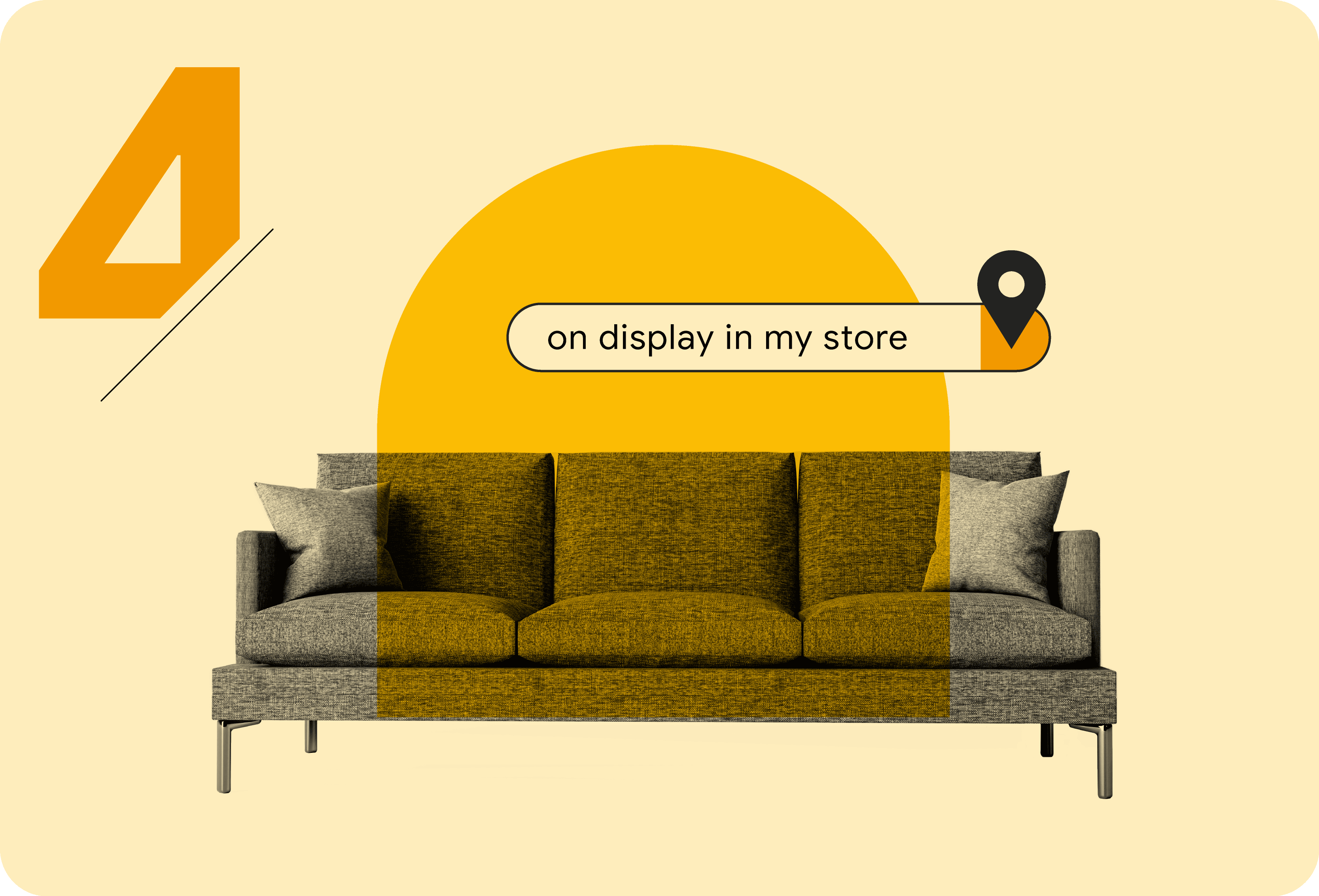 59% of consumers like to visit stores to see or touch products even if they plan to buy online, which is higher compared to last year.1
Today's customers shop across the web, apps, and in-store, and they expect a consistent experience across each channel. For brands, this requires an omnichannel marketing strategy to ensure customer satisfaction and drive offline and online sales.
Help online customers find your store
Even if shoppers plan to make an in-store purchase, they often head online for information like store hours and location. By making sure people know your business is nearby and that you have what they're looking for, you can drive traffic from the web into your physical store.
Google Business Profile and in-store products
Make it easy for shoppers nearby to find you on Google Search and Maps by updating your Business Profile with store hours, location, images, and more. You can also showcase your in-store products from your profile so customers can easily check what you have in stock before coming in-store to buy.
Use digital advertising to drive in-store transactions
By supercharging your online ad campaigns with the right tools and strategies, you can increase your online presence, deliver the right message to shoppers wherever they are online, and encourage them to make purchases at your physical store locations.
Performance Max campaigns for store goals
Performance Max campaigns for store goals2 can help you reach potential customers at scale and increase store visits by promoting your physical business locations across Google Search, Maps, YouTube, Gmail, and the Google Display Network in one single campaign. Use Performance Planner to create plans for your advertising spend and assess how adjusting your campaigns might affect key metrics and overall performance.
Local inventory ads
Fifty percent of consumers in surveyed markets said they checked product inventory before going to the store.3 Local inventory ads promote your in-store inventory to shoppers who search on Google. By using these ads, you can help local shoppers confirm that your nearby store has what they're looking for and allow them to purchase in the way they prefer — whether that's same-day delivery, pick up later, or curbside pickup.
Smart Bidding for store visits or store sales
Smart Bidding for store visits or store sales helps you maximize online and in-store sales by adapting automatically to shifting consumer behaviors. If increasing footfall at your stores is your priority, use Smart Bidding for store visits in your Search, Shopping, and Video action campaigns. To increase store sales, use Smart Bidding for store sales to optimize bids for in-store transactions.

Ilva, the Danish furniture retailer, achieved a 30% increase in return on ad spend and a 20% increase in offline sales using omnichannel bidding and conversion value rules.