Simply put, the Consumer Barometer shows how people around the world use the internet. It is an ever-evolving storehouse of online research and resources, where marketers can find country-specific data on consumers' device preferences and insights into how people make purchase decisions. Marketers can also explore the role video plays in product research. And those are just a few of the tool's capabilities. 
The Consumer Barometer covers more than 45 countries and 10 product categories. A variety of simple, intuitive filters can help you create beautiful, downloadable charts and graphs for pitch presentations or to circulate within your team. And curated insights from Google marketing teams help you peel back the shopping and purchase behaviors of the audiences that determine your campaign's success.
Below are some of the Consumer Barometer's capabilities:
Dive into data with the Graph Builder
Create your own custom analysis to understand how people use the internet.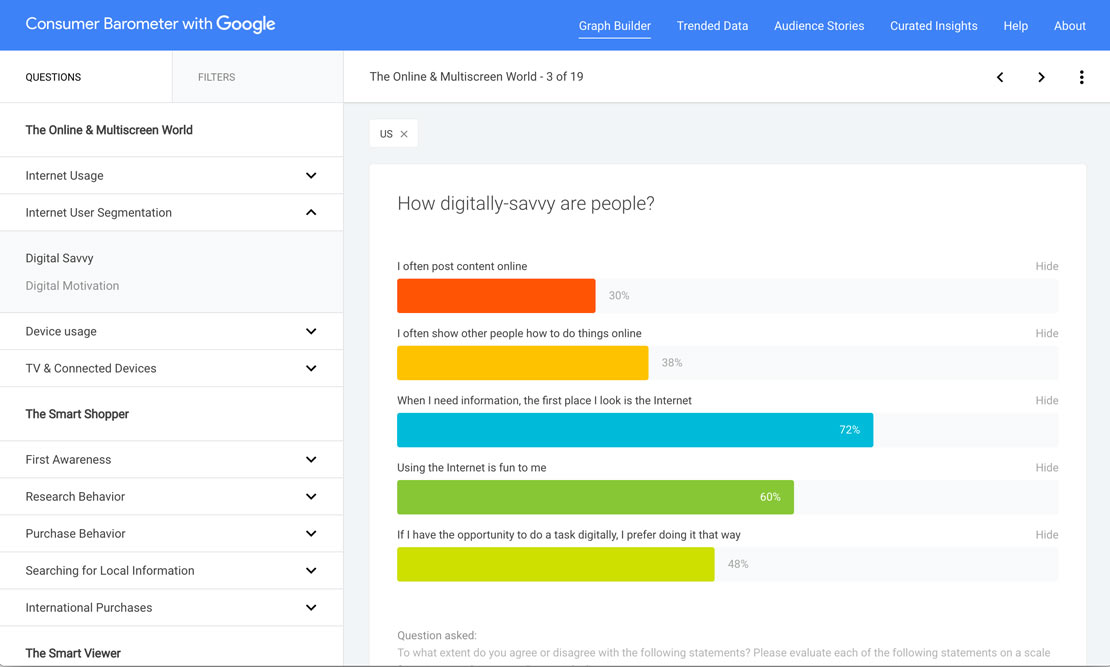 Compare digital Trended Data over time
See how internet access and device usage across the world have evolved.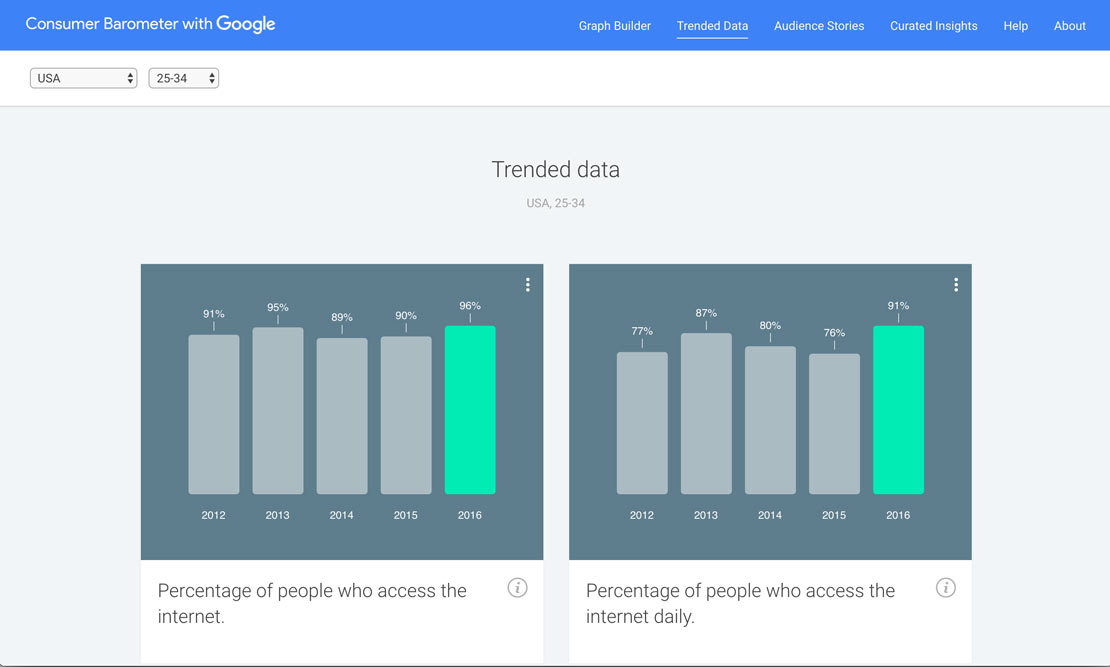 Explore our Audience Stories
Learn more about the internet's role in the lives of key audience segments.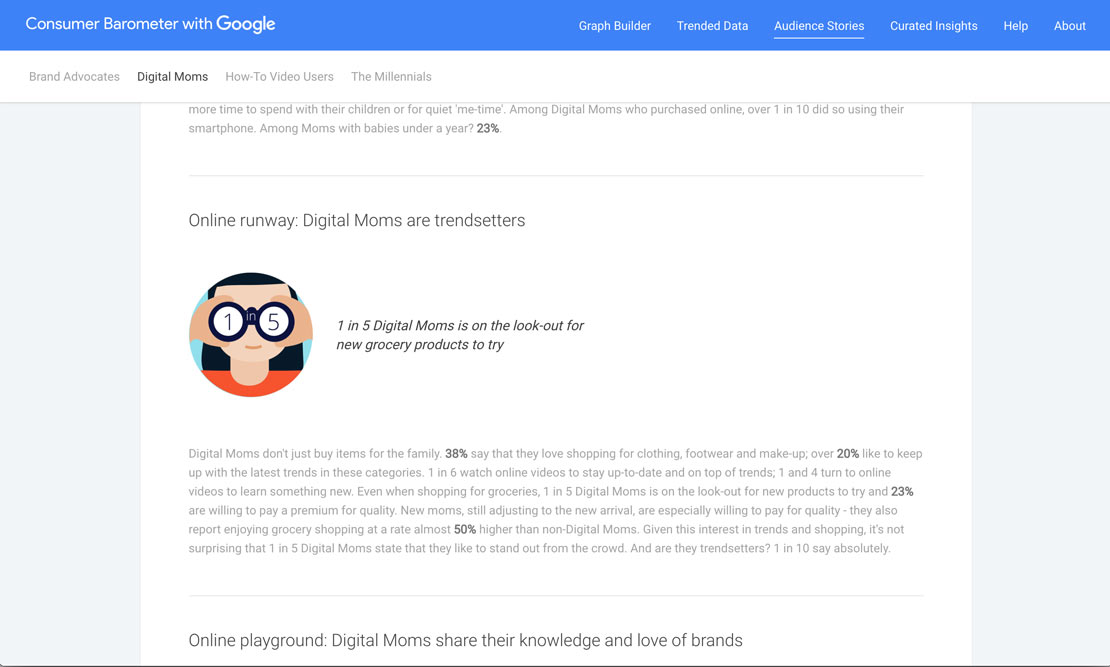 Discover our Curated Insights
Check out highlights from our research, arranged in digestible charts for quick viewing.