Beginning of section: Creative Intelligence
Creative Intelligence
Expand your creative intelligence with Google data and propel your campaigns forward. Learn to use tools that provide a window into a massive, unbiased audience, and spark insights that will lead to more effective videos. From real-time measurement and feedback to finding new ways to tap into cultural movements, data-driven insights can launch bigger and bolder advertising.
Customized Experiences
Tap into micro-moments—times when people need to know, go, do, or buy something and turn to the closest device. Use data to give people what they want, when they want it.1
Using sales data together with weather data, McDonald's Japan analyzed in real time when and where products were selling well, and how local weather conditions affected purchase patterns. They served over 25,000 types of banner ads recommending just the right product for each viewer in that particular set of circumstances, and sent coupons along with them. The result? Coupon usage grew by 150%.2 Learn more on Think with Google: Real-Time Data-Driven Creative: the Next Frontier
Real-Time Storytelling
Surprise and engage your audience in real-time by establishing a connection between events on TV and other devices.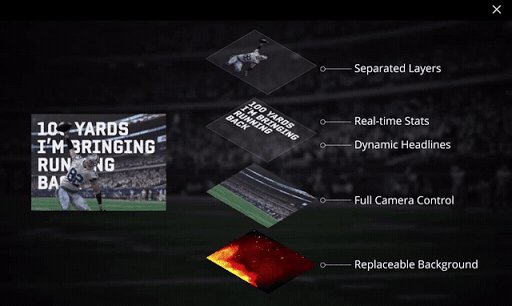 To launch their new game Madden NFL 15, EA Sports wanted to connect with young fans and grow its association with the real-world NFL. To do this, they fused live NFL data and game scores with Madden video-game footage to generate GIF highlights for every single NFL game, all delivered via real-time ads across sports websites and apps. The result was an ever-growing collection of GIFs fans were able to take, edit, and share.3 Learn more on Think with Google: EA Sports Madden GIFERATOR
Efficient Campaign Scaling
Use a data-driven system to expand your marketing activities in a cost-effective way.
Scandinavian Airlines wanted their new global marketing approach to be data-driven. They gathered data from Google Analytics 360 and combined it with DoubleClick for Search and DoubleClick Bid Manager, tools that provide a complete view of digital marketing across channels. This allowed them to deliver highly personalized messages. The result? 203% increase in revenues, 346% surge in marketing ROI, and a 78% decrease in sales costs.4 Lean more on Think with Google: Getting the Full Stack for True Data-Driven Marketing
Cultural Tie-Ins
Put your ads in the spotlight by speaking to the interests of your viewers at the moments they're most engaged. Harness the excitement around big moments in pop culture, politics, sports, tech, and more. Weave your message into the conversation.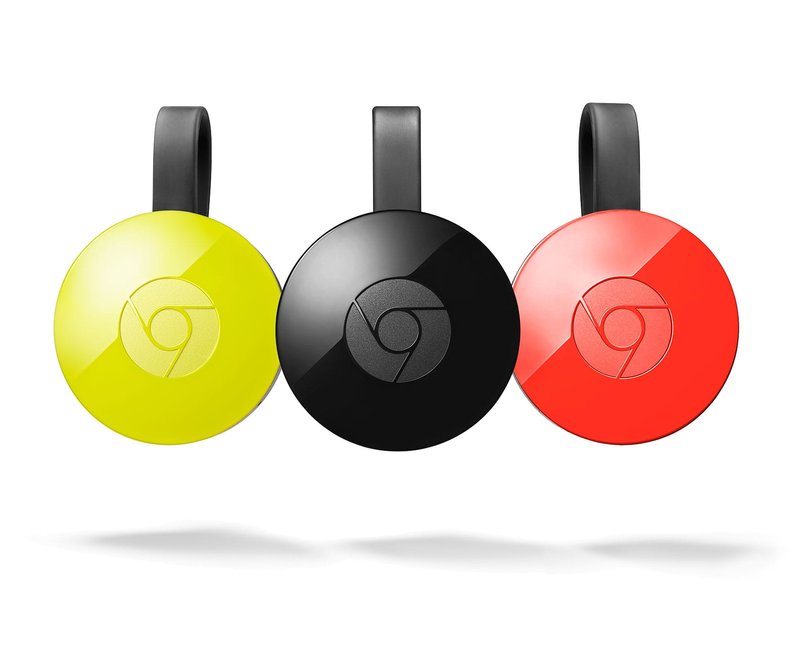 To promote their "casting" feature, Google Chromecast used search results to learn when people were talking and what they were talking about, and they joined the conversation. In the lead-up to the presidential debates, their ads featured relevant commentary from talk-show comedians. The result? Expansion rates tripled and interaction rates beat the industry benchmark.5 Learn more on Think with Google: Tying Your Campaign to Cultural Events
Tailor-Made Ads
Deliver personalized messages to your audience based on historical data and live insights.
L'Oréal Germany supported the launch of the new Lancôme's skincare product range through a data-driven campaign. They used insights to define six core target groups and adapted their creative strategy accordingly. The result? 32 different messages achieved an 80% view-through rate and they received 12,000+ free sampling requests.6 Learn more on DoubleClick by Google: Lancôme Leverages Precision Marketing to Deliver Tailor-Made Advertising
Takeaways
1
Use Google data and insights to create smarter and more effective advertising campaigns.
2
Get better results from your videos by learning to mine insights from Google data, and applying what you discover to your creation process.
Beginning of section: Tools for Insight Mining
Tools for Insight Mining
What's your audience searching for? How do search trends correlate with shifts in consumer behavior? Using Google and YouTube data tools to answer these questions can help you understand your audience's intentions in real-time. These tools span the entire lifecycle of a campaign, from the idea phase to post-analysis. In this section, see how brands have used them to drive more effective advertising.
Explore a destination for marketers complete with Google data, insights and perspectives.
Browse articles to get you started on your content-creation journey, and put yourself in the right frame of mind with expert opinions and insights.
Trends
Get real-time Google and YouTube search data.
Learn what people are searching for and tailor your videos to fit into existing conversations.
Campbell's Soup Co. used the Google Search Trends Tool to monitor YouTube's most popular search categories and channels. Armed with this knowledge, they developed :06 ads that referenced these trends.
Take a close-up look at how advertisements affect audience perception and behavior.

Get insights within a matter of days. See how your ads are impacting the metrics that matter, including lifts (as measured in surveys) in brand awareness, ad recall, consideration, favorability, purchase intent, and brand interest (as measured by organic search activity).

Understand whether people intend to purchase your products after seeing your video, and tweak your content to drive the kind of actions you want viewers to take.

Mondelēz produced and tested two versions of a video ad for Trident Unlimited gum. In video #1 the actor put the gum in his mouth. In video #2 he was already chewing. The verdict? Video #2 was the clear winner with 36% lift in brand awareness—5% higher than video #1.7
Find out what people really think in a fast, easy, cost-efficient way.
Use near real-time insights to help you make creative decisions on the fly.
Unlock data that helps you understand, justify, and take advantage of new opportunities.
Use screening questions to survey hard-to-reach audiences and start seeing results in as little as 24 hours.
Orbitz used Google Surveys to understand the needs of their audience in near real-time, empowering them to respond quickly.
YouVisit used Google Surveys to validate the need to educate their consumers on VR technology.
Find out more about the people who watch your videos, then use those insights to tailor your creative and promotional strategies more effectively.

YouTube Analytics can help you answer "who is watching" and "what are they interested in?"8
See who watches your videos by age, gender, and geography in the Demographics report. These breakdowns can help you make creative and marketing decisions.
Learn how engaged your audience is with your channel. Are they sharing and liking? See how much your viewers watch and what piques their interest within each video.9
Takeaways
1
Use YouTube data tools to take a closer look at your audience's behavior. Fresh insights can help steer your content-creation process.
Beginning of section: next steps
Next Steps
Sources:
1 "Micro-Moments. Learn about this new customer behavior, and what it means for brands," Think with Google.

2 "Real-Time Data-Driven Creative: the Next Frontier?," Think with Google, September 2016.

3 "EA Sports Madden GIFERATOR," Think with Google, June 2015.

4 "Getting the Full Stack for True Data-Driven Marketing," Think with Google.

5 "Tying Your Campaign to Cultural Events," Think with Google.

6 "Lancôme Leverages Precision Marketing to Deliver Tailor-Made Advertising," DoubleClick by Google, October 2016.

7 "Mondelēz International Improves Campaign Effectiveness With Google's Brand Lift Solution," Think with Google, October 2014.

8 "Lesson: How is my channel doing?" YouTube Creator Academy.

9 "Lesson: Who is watching my channel?" YouTube Creator Academy.

10 "VICE's YouTube Success: Growing Sustained Viewership Through Breakout Videos," Think with Google, October 2013.