Beginning of section: Building for Attention
Building for Attention
The successful story arc that's emerged today starts with fire, moves fast and tightly over its subjects, then adds unexpected surprises along the way––should a viewer choose to keep watching amidst her abundance of choice. The traditional build-up-climax-payoff is a thing of the past, even if advertising creatives are still learning to relax the muscle memory it's instilled. Now, viewers need to know right away why they should immerse themselves in your ad.

Emerging Story Arc: Essential Elements
Visual Language
Frame subjects tightly, pace the story swiftly, add unmissable supers, and compose with high contrast so your ad gets noticed––even on mobile.

Build for Attention
Create long or short stories—both types work—as long as the storytelling grabs and holds viewers' attention, and responds to their need in the moment.

Creative in Context
Base creative executions on user signals and intent data, so ads connect with exactly who and where people are.
Evolving Storytelling
Focus on what gets skipped and what doesn't. Knowing what a viewer connects with is a valuable tool to inform your next piece of creative.
Watch YouTube creative directors Ben Jones and Matt Lindley breakdown the essential elements of the emerging story arc in video content.
Traditional Story Arc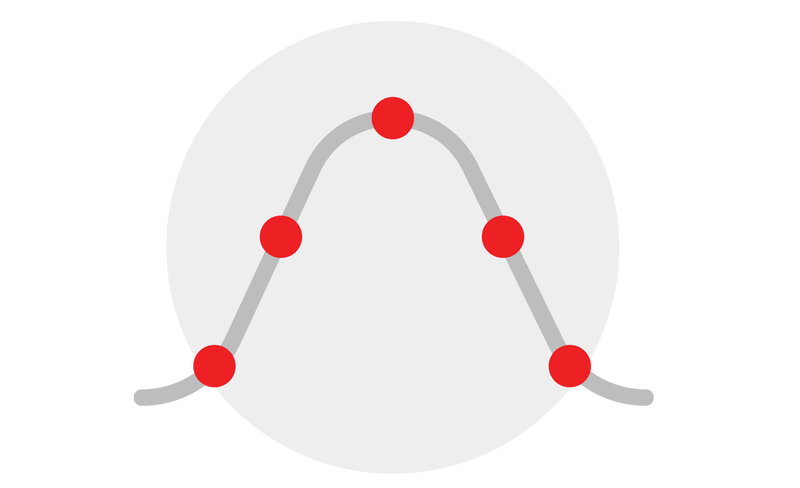 Emerging Story Arc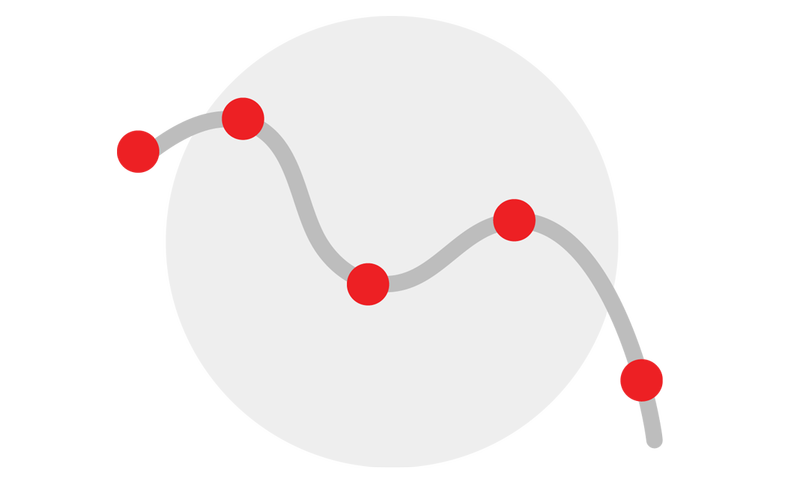 Takeaways
1
The emerging story arc starts fast, keeps up the pace, and delivers messaging with unexpected surprises until you fade out––no more build up, climax, and pay off. Go fast!

2
Target your audience and note what they watch and what they don't. The emerging story arc is always evolving.

Beginning of section: Unskippable Lab Experiments
Unskippable Lab Experiments
Unskippable Labs gives you the latest insight on how to design your creative around viewers' prevailing behaviors. The experiments test ads, seeking out what people pay attention to and engage with, so you know what ultimately makes them unskippable.

The Unskippable Labs Process
Unskippable Labs uses a four-step process to bring data to the art of storytelling.
1. Education: Use past campaigns, Unskippable Labs learnings and research to identify high potential areas for experimentation.

2. Hypothesis: Create a hypothesis with the potential to change how effective creative work is developed.
For example, you might ask yourself: What is the value of contextually-tuned creative? Or, will mixing and matching different ad formats be more effective than reusing the same ad over and over? What about optimizing elements within the ad––will this improve its performance? These are just a few among many things your brand might test.
3. Launch Preparation: Set budgets to test the hypothesis, create content, and upload finished videos to YouTube.

4. Post-Analysis: Digest viewer reaction and analyze data.

Unskippable Labs explores how choice changes advertising. Take a look at how to make ads that people actively choose to watch.
Unskippable Labs and Bumper Ads
YouTube partnered with Netflix to understand if short-form content could move people and meet brand goals the same way longer-form content does. After experimenting with different video lengths, they found that the shortest form—bumper ads—resulted in the following:
56% increase in ad recall.
19% increase in brand awareness.
300% increase in product interest.1
Unskippable Labs: Go Short or Go Long
Unskippable Labs tested three different cuts of the same story using TrueView, YouTube's skippable ad format. They measured whether people chose to watch 15 seconds, 30 seconds, or a long-form ad that was 2:17. They also measured how long people watched the longer cuts, and how that impacted the brand's ad recall and favorability. Here's what they found:

The longer cuts were both watched more than the 15-second ad. The 30-second ad was the least skipped, and the 15-second ad the most skipped.
The 15-second ad was the only one to drive significant ad recall across all three cuts.
The longer cuts both delivered stronger favorability results than the :15. If you are interested in simple recall, short ads work great. If you need to persuade someone, longer ads may work better.6
Unskippable Labs: An Ad for the Ages
Do brands need different types of ads to reach people of different ages? Google partnered with L'Oréal Paris to find out by releasing three types of TrueView videos. Unskippable Labs measured how each age group responded to them. Here's what they found:
People of all ages chose to watch the glossy, highly produced ad more than the other versions.

Audiences of different ages responded to the types of videos in different ways. The more direct, intimate video was most effective for younger viewers, while the older audience responded to the polished TV Ad.
The direct, intimate video style spurred more consumers—of all ages—to click through for more information.
Unskippable Labs: The Mobile Recut
Should where stories are told change how stories are told? Unskippable Labs took a successful ad—Mountain Dew Kickstart's "Come Alive"—and recut it three ways to learn how storytelling changes on mobile. Here's what they found:

The unexpected can be powerful. The recut ad called "Pure Fun" had no traditional storyline or structure, yet it was viewed at a 26% higher rate than the other cuts on mobile.
More viewers watched "Pure Fun" on mobile than on desktop, and they watched for a longer period of time. At 1 minute and 33 seconds, "Pure Fun" was more than three times as long as the other ads. With the chance to watch more, people did.3
Takeaways
1
After experimenting with bumper ads, YouTube and Netflix discovered that the short-form videos can increase ad recall, brand awareness, and product interest.
2
A great story can still grab and hold an audience, even with the temptation of the skip button. Front-loading your story arc and putting your brand on the screen early encourages viewers to stay.
3
Viewers of all ages gravitated toward a glossier ad over other versions, and younger audiences favored the more intimate version, e.g. the L'Oreal Unskippable Lab Experiment.

4
Attention spans might be getting shorter, but viewers still watch long-form content —even choosing it over short-form—if given the chance, e.g. the Netflix Unskippable Lab Experiment.

Beginning of section: The Future of Effective Ads
The Future of Effective Ads
By applying your creative ideas across different ad formats, you can grab the viewer's attention on mobile, plus experiment with longer video formats to extend your story. Here's a closer look at :06 non-skip (Bumper Ads), :15 non-skip (Google Preferred), and long :30+ skippable videos (TrueView Instream).

A bumper ad is a :06 short-form video ad perfect for viewers watching "on-the-go" with mobile. Narrow to a single focus of your brand's messaging to make the most of their swift six-second length; they are also used to help tease, amplify or echo the main narrative of longer-form ads.
Use a flock of Bumpers, 3-5 ads, for more creative space to convey your brand message. In this way, they can be combined to tell a larger story in a few parts.
6 in 10 Bumpers campaigns drove a significant lift in Brand Awareness with an average lift across all campaigns measured at 10%.8
The Sonos "PLAYBASE" bumper ad extracts a single memorable element from its "Introducing the all new PLAYBASE – The Big Lebowski Commercial" video campaign.

Google Preferred ads are non-skippable, mid-length videos, about 15 to 20 seconds in length (depending on country and market category), and is designed to match content users watch on mobile. The longer length allows your brand's key message to better resonate.
The Sonos " PLAYBASE" 15-second video takes slightly longer to unfold than a bumper ad. The scene is set first; the product introduced second.

TrueView InStream
TrueView InStream skippable ads are usually long-format videos ads where brands develop a deeper narrative. It's a chance to captivate an audience, and most in this format are counted among the most-watched on the YouTube Ads Leaderboard.
Front-load the story arc even though you have length; the first five seconds are when you must grab the viewer's attention, the point where they are most likely to click "skip."
In a study of 89 US brand videos, viewers who watched TrueView ads for 30+ seconds were 23x more likely to visit or subscribe to the channel, watch more videos by the brand, or share the video.9
The Sonos "PLAYBASE" 30 second video takes the format of a traditional commercial with an intro, slow build up to an event, and finishes with the product info and logo.
Takeaways
1
Deliver your message across :06 non-skip, :15 non-skip, and :30+ skippable videos. Short-form ads drive recall, and together with long-form, increase the reach your of campaigns.

2
When creating long-form content, make sure the first six seconds are attention-grabbing so viewers don't hit skip.

Beginning of section: next steps
Next Steps
Sources:
1, 2 YouTube Internal Data, Global, July 2016.

3, 4 Google Meta-Analysis: Measuring TrueView Impact on Brand Channel Engagement, August 2015.

5 "Netflix - Unskippable Labs and Bumper Ads," YouTube, September 2016.

6 "In Video Advertising, Is Longer Stronger?," Think with Google, April 2016.

7 "Mobile Video Advertising: Making Unskippable Ads," Think with Google, June 2015.

8 Source: Google Bumpers Brand Lift Meta Analysis, Global, 2017, across over 2,900 studies.

9 Google TrueView Bumper Lift Meta Analysis, 2016, Global.