Kamal Bhandal, VP of global brand and consumer at Align Technology and Sara Heydt, SVP group director, global and North America media lead at Publicis Groupe reflect on lessons learned in navigating a brand-new agency partnership through 2020's uncertainty.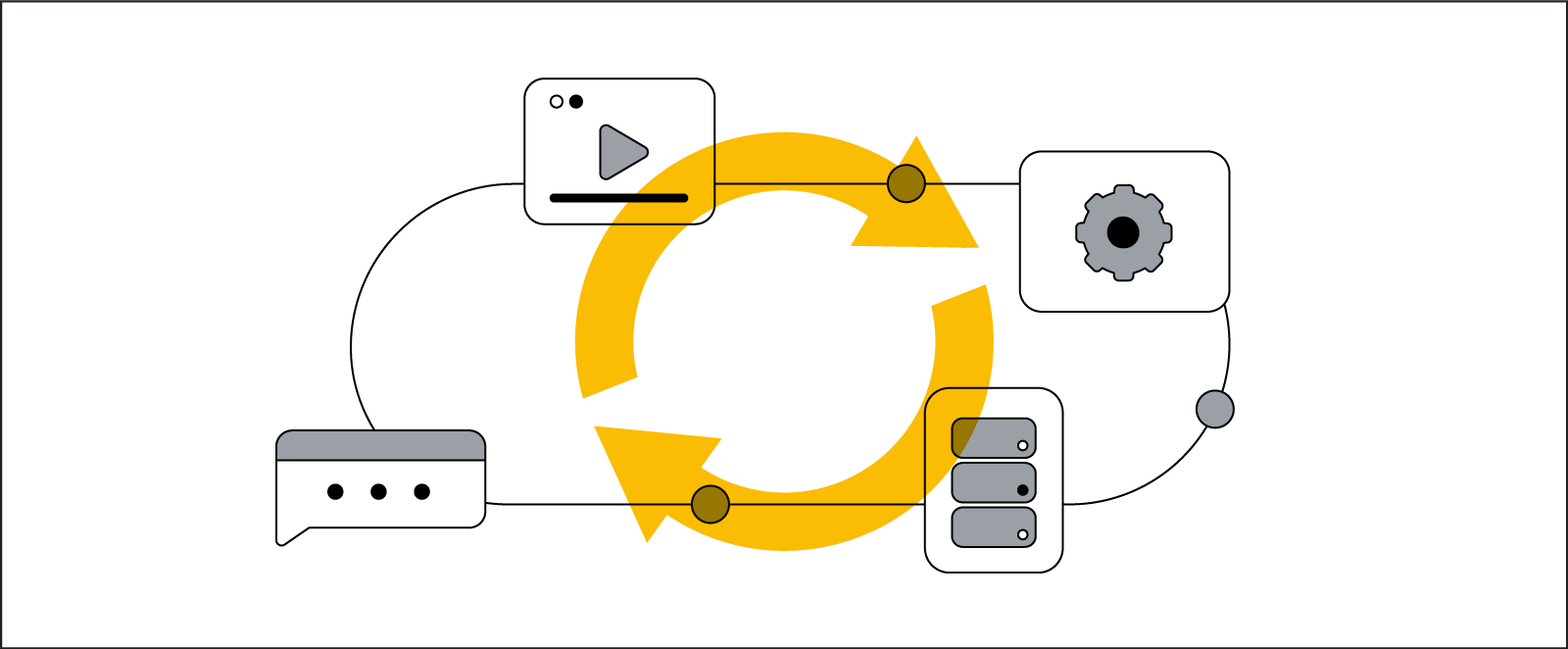 When COVID-19 forced the world to shut down, Align Technology (makers of the Invisalign system) had to rethink how to continue engaging with consumers and doctors. Quickly recognizing that it needed help keeping its Invisalign brand top of mind amid rapidly changing consumer behaviors, Align Technology turned to Publicis Groupe, with whom it had only just begun a relationship at the start of 2020.
Navigating a new marketing partnership often takes time, a luxury Align Technology and Publicis Groupe didn't have. Despite their lack of history, both companies agreed: The worst thing the brand could do was play it safe, resist the change happening around them, and continue spending the same way. Adapting its marketing strategy was critical, requiring a new, deeper level of collaboration and redefining the standard brand-agency model.
Working together, the teams crafted a new strategy that drove demand and helped grow Align's Q4 2020 clear aligner revenues 29% year over year. Here, Kamal Bhandal, VP of global brand and consumer marketing at Align Technology, and Sara Heydt, SVP group director and lead of global and North American media at Publicis Groupe, discuss their lessons learned and the core tenets to their marketing approach for 2021 and beyond.

1. Redefine your core marketing team
Bhandal: When the pandemic unexpectedly upended our traditional marketing channels, our core marketing team expanded to include our partners. Sara and the Publicis Groupe team brought their deep understanding of the media marketplace, while partners like Google provided insights into the real-time changes in consumer behaviors across platforms. By strategizing together, rather than in silos, our business goals anchored every conversation and created a shared sense of ownership that unified us.
Heydt: Looking back, our partnership started out much like any business relationship, but with the onset of COVID-19 it quickly shifted. Most notable was the elevated level of transparency, cohesiveness, and goal-sharing across teams. Working as a core group let us much more easily track the pandemic's impact on the category and monitor week-to-week changes in consumer attitudes around dental office safety. Meeting all together more frequently meant there was way more sharing of insights, which helped us scenario plan and become more agile. Our working foundation is so much stronger now; we're set up to tackle whatever comes next.
Bhandal: I couldn't agree more. I think all brands should take stock of their core marketing team: Does it include your agency and media partners? In many cases, the management of business goals, architecting of marketing strategies, and execution of media plans are owned by different siloed stakeholders. Teams risk missing out on diverse perspectives and overlooking critical insights, which can signal the need for a shift in strategy.
2. Flexible plans are better than annual plans
Bhandal: When things took an unpredictable turn in 2020, we essentially had to toss our annual plan out the window. Our strategy needed to switch from driving short-term transactions to building the brand and fostering long-term resiliency. Our partners unearthed the consumer insights that helped guide us on how to flex.
Heydt: We leaned into trends and data to understand what people were doing. Just because dental offices had closed didn't mean consumers had disappeared. It turned out that people were streaming more digital video than ever before, up to a 20X increase in watch time on YouTube globally in February 2020.1 This became a clear opportunity to reach a very captive audience. Instead of pulling back or pausing marketing, we accelerated our YouTube strategy. We knew our campaign was working when we saw a triple-digit increase in searches for the Invisalign brand.
Bhandal: Global pandemic or not, there is no such thing as an annual plan anymore. Consumer behaviors change rapidly, and it's up to us as marketers to use data wisely to signal when and where we need to evolve. Turn to your partners to uncover key consumer insights. Take a hard look at what is occurring in the marketplace and lean into new consumer trends. Then, get ready to experiment.
3. Experiment. A lot
Bhandal: Publicis Groupe regularly helps us develop thoughtful experiments that let us connect the dots on consumer journeys and build upon success, while still guarding against risk. Every experiment is an opportunity for evolution. Without the courage to test, we would not have been able to uncover the new audiences we reached in 2020.
Heydt: So true. For example, our success on YouTube got us thinking about how we could further evolve our creative to more deeply connect with our audience. This led to deeper discussions on automation around paid search, and how to drive better results.
Bhandal: Because of how we'd redefined our core marketing team and working model, our partners were able to collaborate extensively. We worked together to infuse creativity and innovation into our proposals to unlock our ability to truly stand out, utilize YouTube to its full potential and implement automated bidding initiatives.
Every experiment is an opportunity for evolution. Without the courage to test, we would not have been able to uncover the new audiences we reached in 2020.
Heydt: In addition to automated bidding for search, our Publicis Groupe creative team developed a new YouTube campaign idea to make it less about the Invisalign system and more about the audience: teens. We took special care to ensure we were speaking their language, instead of using brand speak, to highlight why teens should choose the Invisalign system over braces. The shift from less clinical verbiage to more entertaining and authentic creative proved highly effective. The latest YouTube campaign is driving even more searches for the Invisalign brand, up more than 1,200%.
Bhandal: I'm so proud of these results! Publicis Groupe pushed us to test new technologies and automated solutions and embrace experimentation at an unforeseen time, ultimately leading to success. Evolving and rapidly transforming the business was essential in 2020 and will continue to be so in 2021. As we enter this new year, it's critical to think about the innovation and experimentation that you are willing to tap into and where you will place stretch goals for your brand. Bring your collective team together, your marketers, agency partners, and media partners, in our case Publicis Groupe and Google, to push yourselves to test new technologies, automated solutions and embrace experimentation as a core part of how to go to market.