Consumers today expect their online and offline shopping experiences to seamlessly connect. As a result, retailers are facing a new reality where traditional silos are being replaced with omni-channel models. In a brand-new benchmarking initiative, we scrutinized the cross-channel customer experience of businesses in UAE and KSA to reveal how the region's retailers measure up.
To conduct our study, Google teamed up with Practicology, an ecommerce consultancy that was established in 2009 with an aim of helping retailers deliver exceptional customer experiences. Building on previous work conducted in EMEA that included reviews of 145 retailers across seven European countries, Practicology analyzed how UAE and KSA retailers have been in adopting omni-channel best practices compared to their European market peers.

The project assessed 25 businesses (10 in KSA and 15 in UAE) across four key categories: mobile website, customer service, fulfillment and in-store experience.  These were then scored against nine omni-channel principles that form the basis of the frictionless, optimized experiences that customers now expect as they shift between channels. So as part of the research, skilled analysts completed a range of tasks such as making service enquiries, creating an account, signing up for newsletters and offers, and completing physical store visits.
The state of omni-channel in UAE

Customer service was a strong area for UAE retail, which performed higher than any other market with an average score of 58% (followed by Scandinavia at 50% and the Netherlands at 44%). UAE retailers had the highest rate of live chat implemented, highest score for customer emails and the highest score for phone support. This shows that UAE retailers are doing a great job of providing customers with the same level of service across every channel.

On the other hand, UAE retailers demonstrated room for improvement in the area of product information, where they performed well below their regional KSA and European counterparts. For example only 13% of UAE retailers provided in-store stock level of products, compared to 88% in Scandinavia and 80% in France. Retailers in UAE could make big gains by doing more to provide product-related information on their websites to facilitate purchases in any channel.

Overall, here's what UAE retailers are doing right: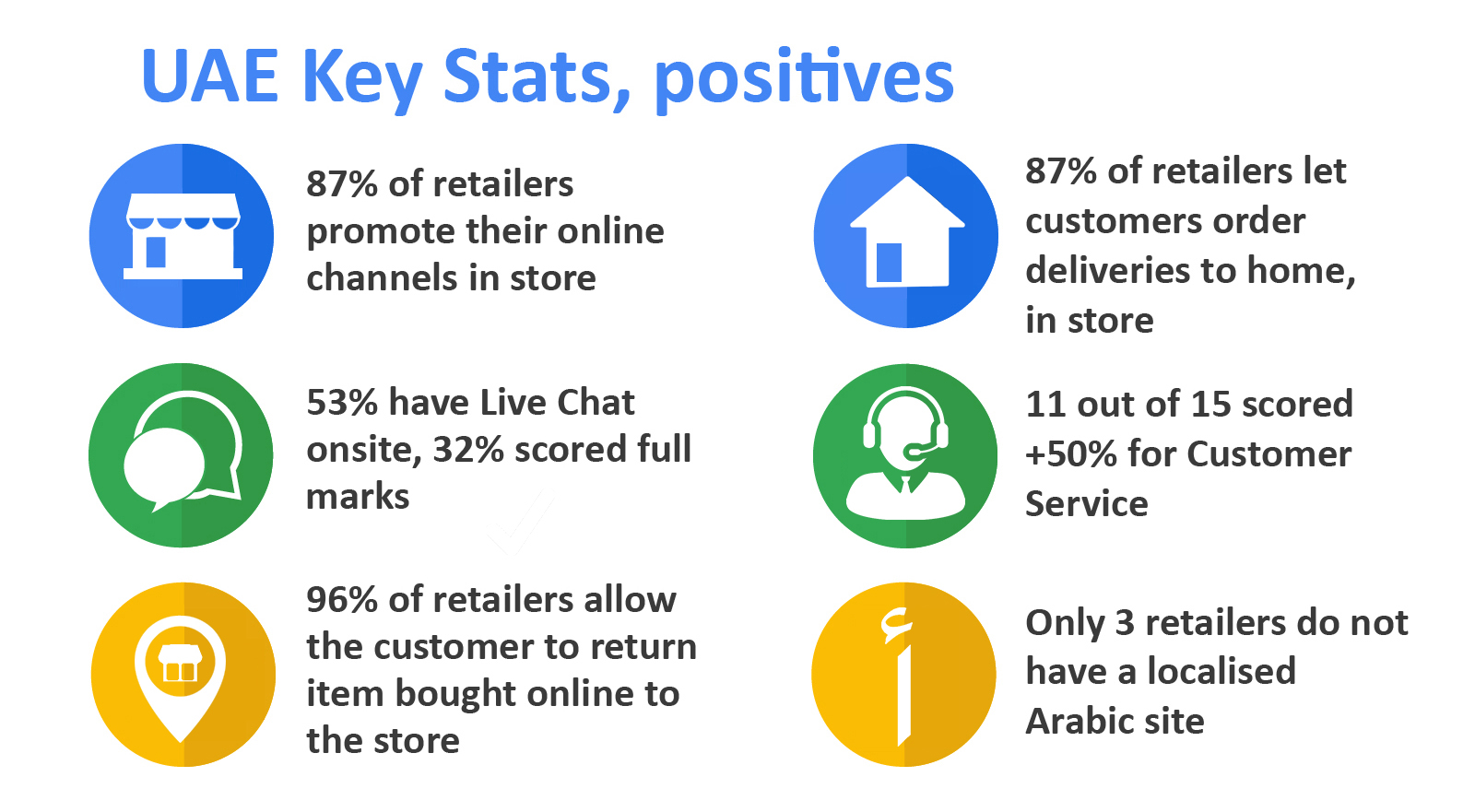 And here are areas where UAE retailers might direct their attention: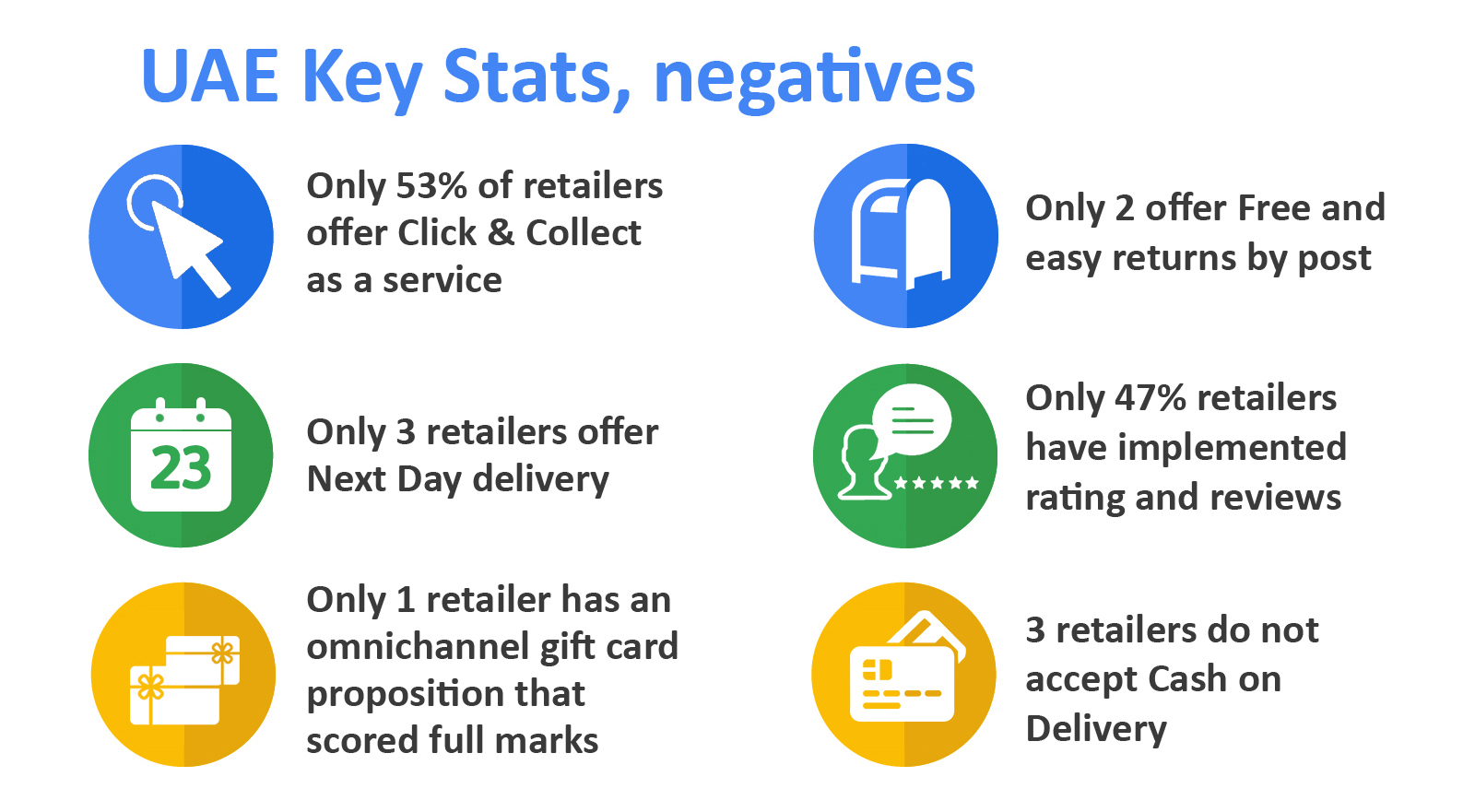 The state of omni-channel in KSA

When it came to the study's frictionless movement criteria, KSA retailers scored an average of 62% – the highest score across all markets in EMEA and MENA (Germany ranked second at 61%, followed by the UK and UAE, both at 58%). KSA retailers did struggle with both omni-channel gift cards and loyalty schemes though, with no single retailer offering a truly omni-channel gift card. By improving these services, KSA retail is positioned to be the best practice example of frictionless movement between devices and channels.

According to Practicology's assessment, store details are a key area where KSA retailers could raise their game. KSA scored 36% on average in this category, the lowest across MENA and EMEA (for comparison, Scandinavia came out on top at 63%). With driving a car the main method of transport for visiting retailers, websites need to enable customers to find store locations. By implementing clear directions, opening hours and contact details, KSA retailers can make huge strides in making the customer experience more convenient.

Overall, these are the areas where KSA retailers excelled: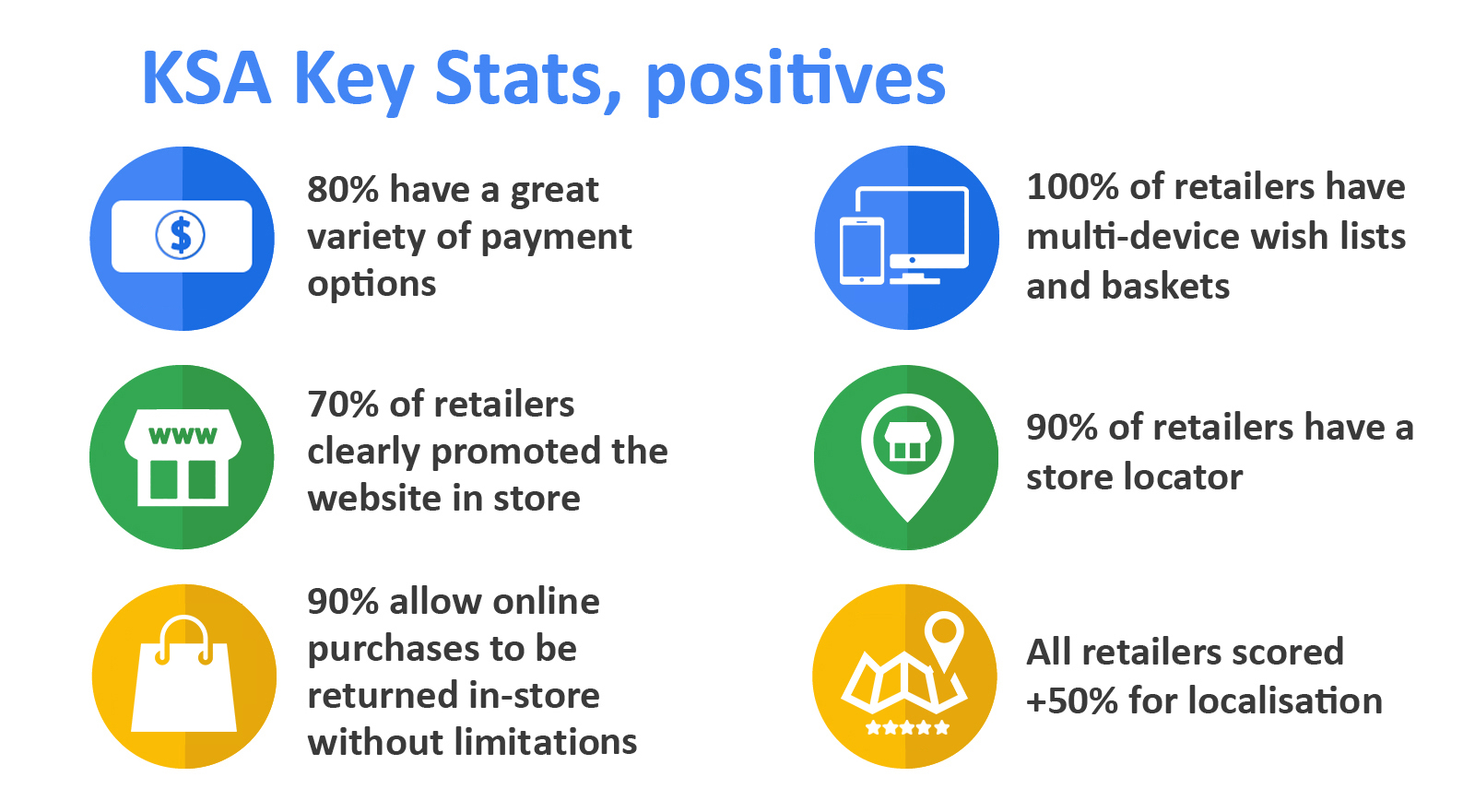 And this shows where KSA retailers might aim to improve: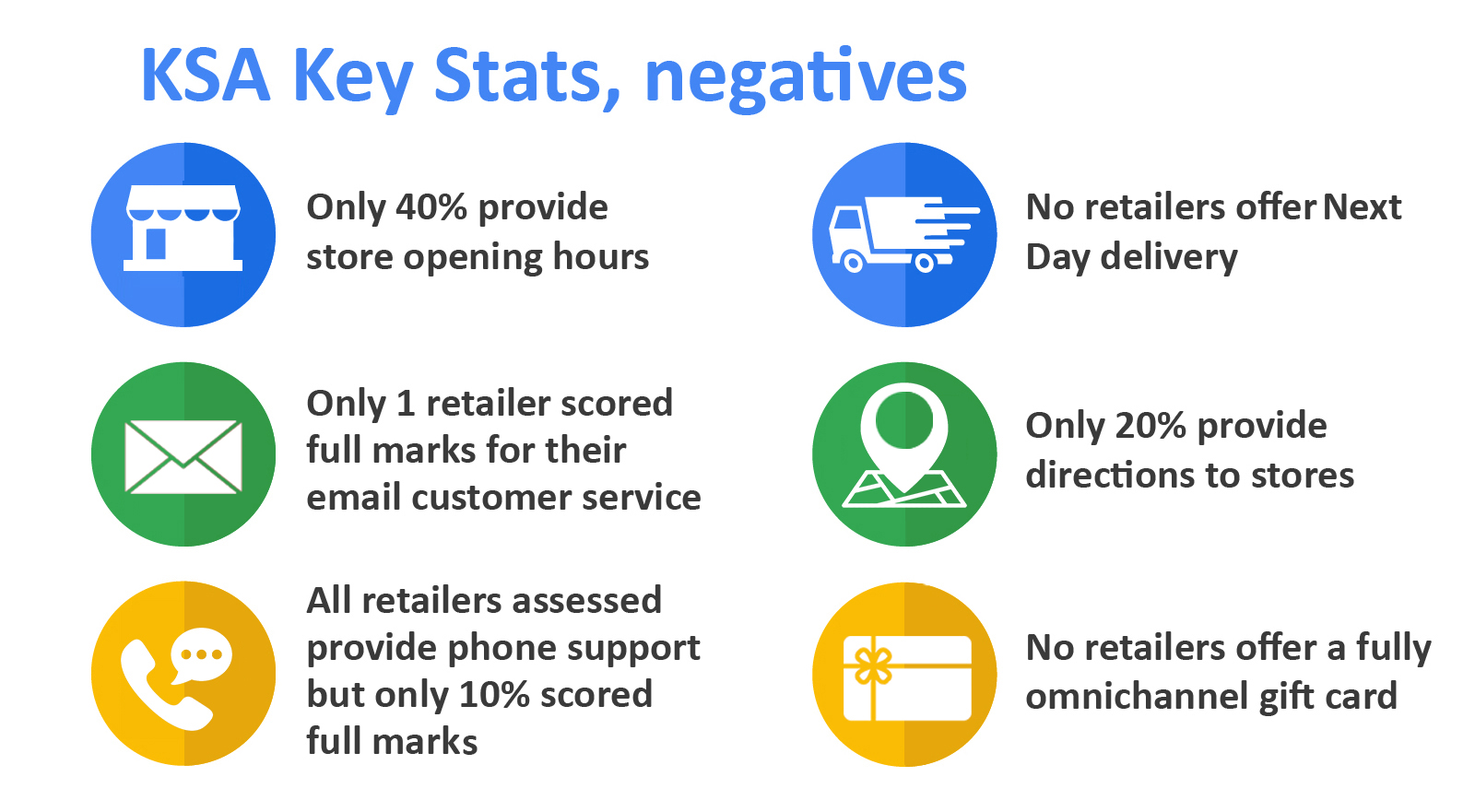 Going forward, we'll be publishing a series of articles and infographics sharing the results of the benchmarking study in greater detail. We'll also present stories about retailers who've already embraced a successful omni-channel strategy, while revealing details about Google products and tools that can help your business make the transition.