Back-to-school is a key consumer moment for digital marketers in MENA. Today, 80% of MENA back-to-school shoppers are using Google Search as their primary source for queries on the topic, versus social media or retail and brand websites. Moreover, undecided shoppers are watching locally-produced YouTube content on back-to-school product recommendations, school hair and beauty routines and even getting back-to-school parenting advice. Our most recent Google Consumer surveys and YouTube trends reveal both students and their parents are not just looking for school stationary and uniforms but want to optimize their school experience as a whole.
1. Shopper needs vary with age and gender in MENA. Beware the one-size-fits-all back-to-school marketing approach.
Shopper needs in MENA are diverse. For preschoolers, grade schoolers and teens, it is their parents that will be making the back-to-school shopping decisions. In general, parents will be focussing on essential school supplies like stationary, clothing and food.

In contrast, students 18 - 24 years of age will be making their own purchase decisions and are looking for inspiration and how they can put their best foot forward when the term starts.  

Female students are focussing more on personal care and beauty while their male counterparts are gravitating towards the latest electronics such as laptops and phones.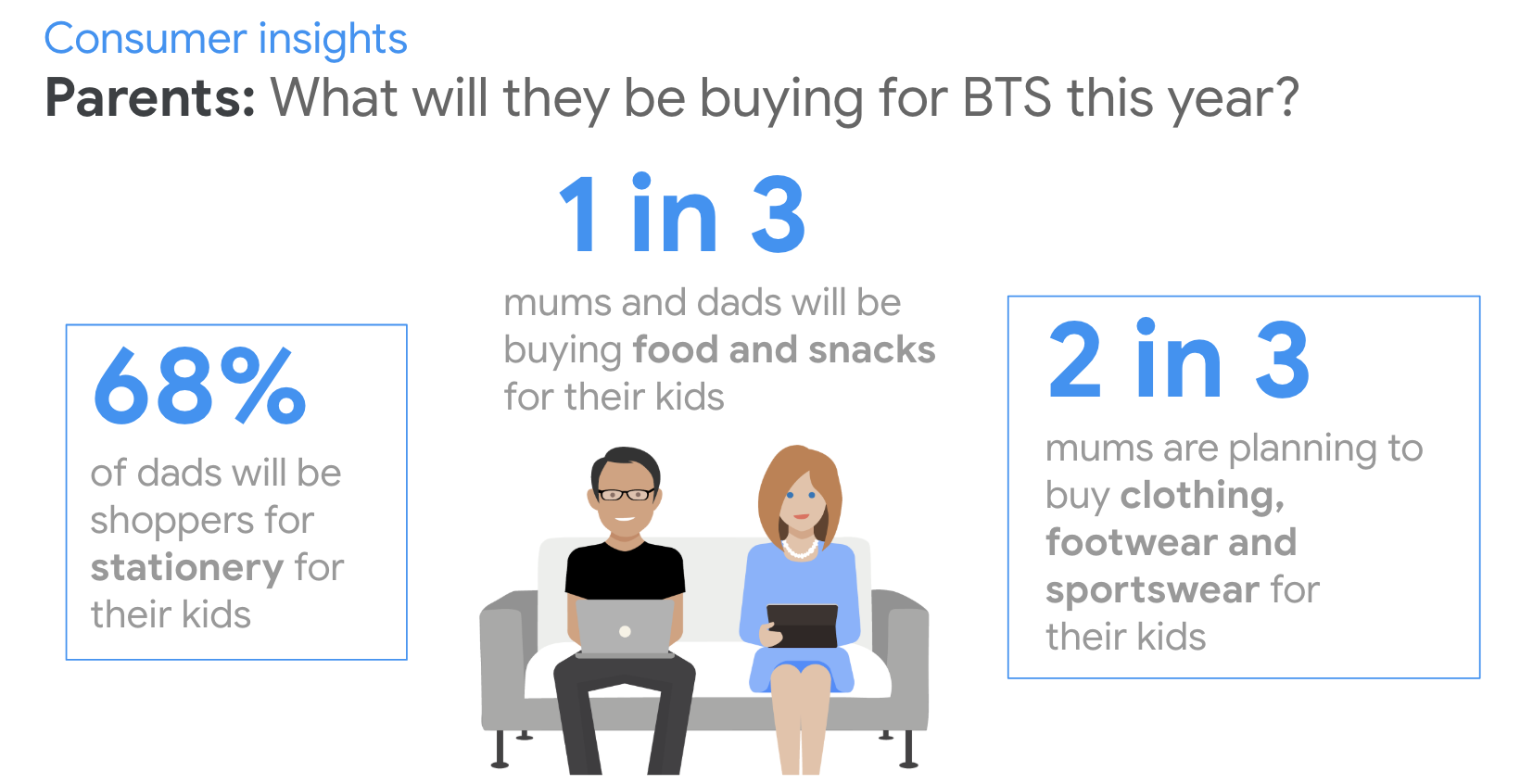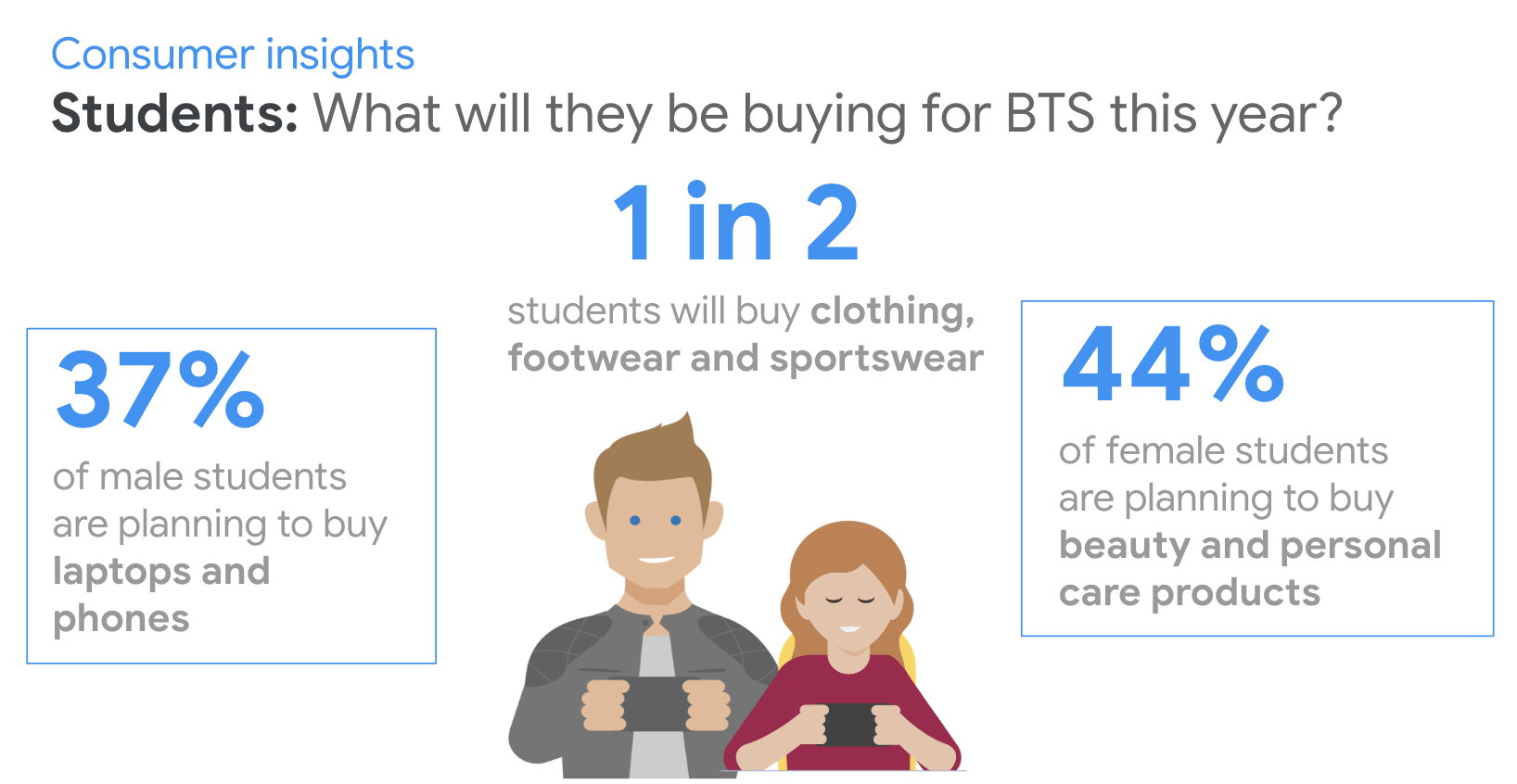 2. Back-to-school shopping lists in MENA are getting longer but quality is key. Highlight the use-case of your product through engaging content.

Stationary, clothing and consumer electronics are essential categories for most back-to-school shoppers regardless of age or gender. However, other categories such as magazines, musical instruments, hygiene and cleaning items will also enjoy a surge in demand this year.

With most back-to-school shoppers doing more than half of their shopping online, search queries are 10% higher at this time of year. What's more, most online shoppers say they are still undecided on which brand to buy and will look for product reviews and recommendations before actioning a purchase. Brands can therefore create their own version of video reviews, or partner with YouTube creators to give audiences a chance to learn and experience their products.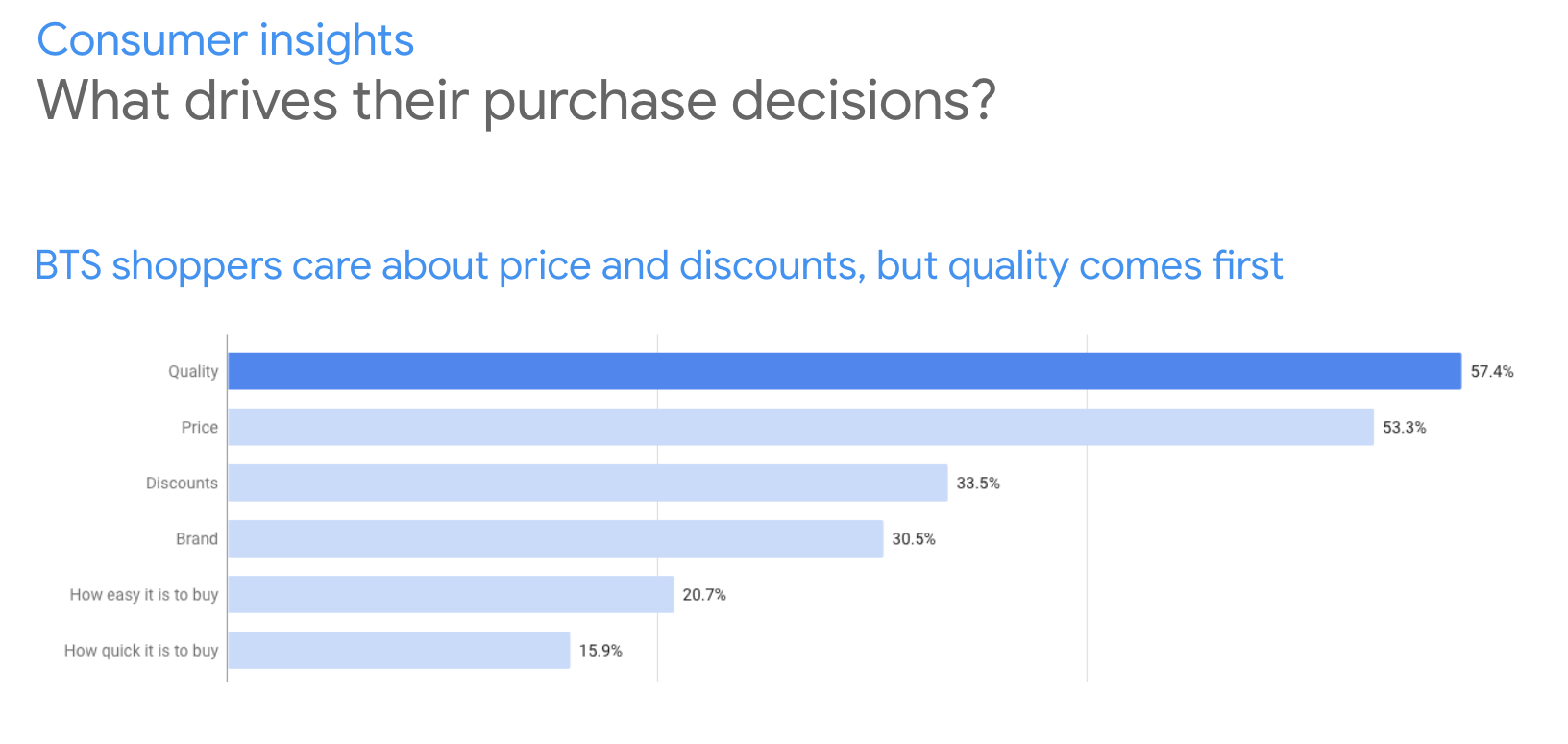 3. Most back-to-school searches are on mobile vs. desktop and MENA shoppers have a preference for branded goods. Make your campaign mobile-friendly for maximum impact.

Queries on back-to-school always peak at this time of year. In MENA, search queries are rising 15%  year-on-year with searches on mobile growing 20X faster than those on desktop. It is therefore essential that advertising campaigns are mobile-friendly if they are looking to reap the greatest rewards.
Backpacks and bags are the most searched for items this time of year, rising 93% compared to the rest of the year. Most top searches in this category are branded such as Jansport and Herschel. Other popular searches fall under beauty and personal care with online shoppers asking about the best makeup brands, latest hairstyles and even perfumes. Again, branded personal care such as MAC and Huda Beauty feature highly in MENA.

Books and stationary - from calculators to Kindles - feature heavily for back-to-school shoppers. For clothing searches, shopper interest goes beyond school uniforms into casual brands, playwear and children's accessories.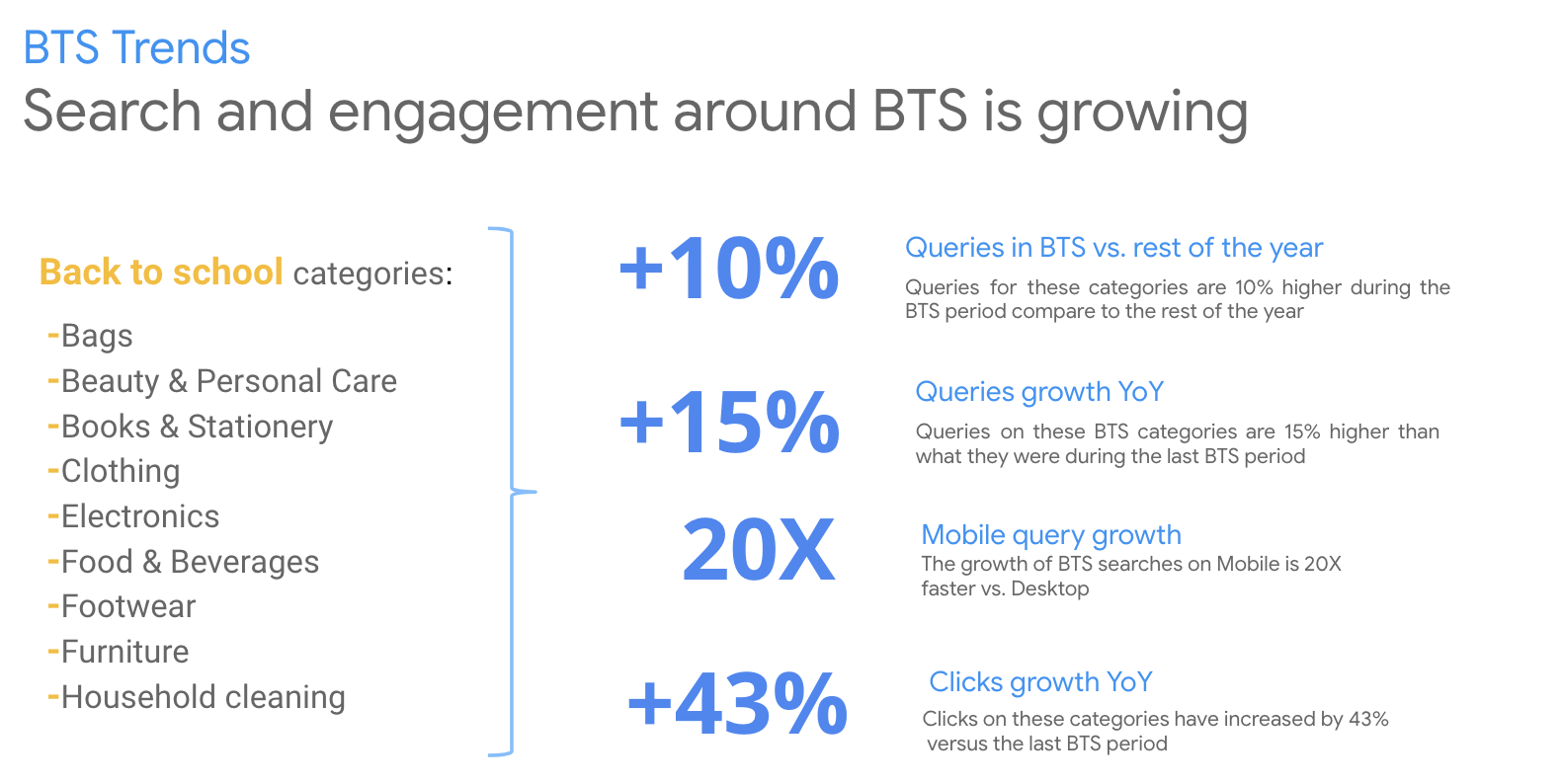 4. Back-to-school shoppers are watching more YouTube before they purchase. Reach your audience with videos that inspire, educate and entertain.

Undecided back-to-school shoppers are clicking onto YouTube for inspiration and information. 'Haul' videos showing back-to-school shopping sprees and videos on back-to-school essentials created by local creators are very popular. One case in point is Saudi Arabia's Moshaya family vlog which registered over 15 million views for its back-to-school haul.

Back-to-school routines, study tips and DIY are also being watched by parents and students alike. Videos that perform well tend to educate and entertain making "Edutainment" a new popular genre on YouTube.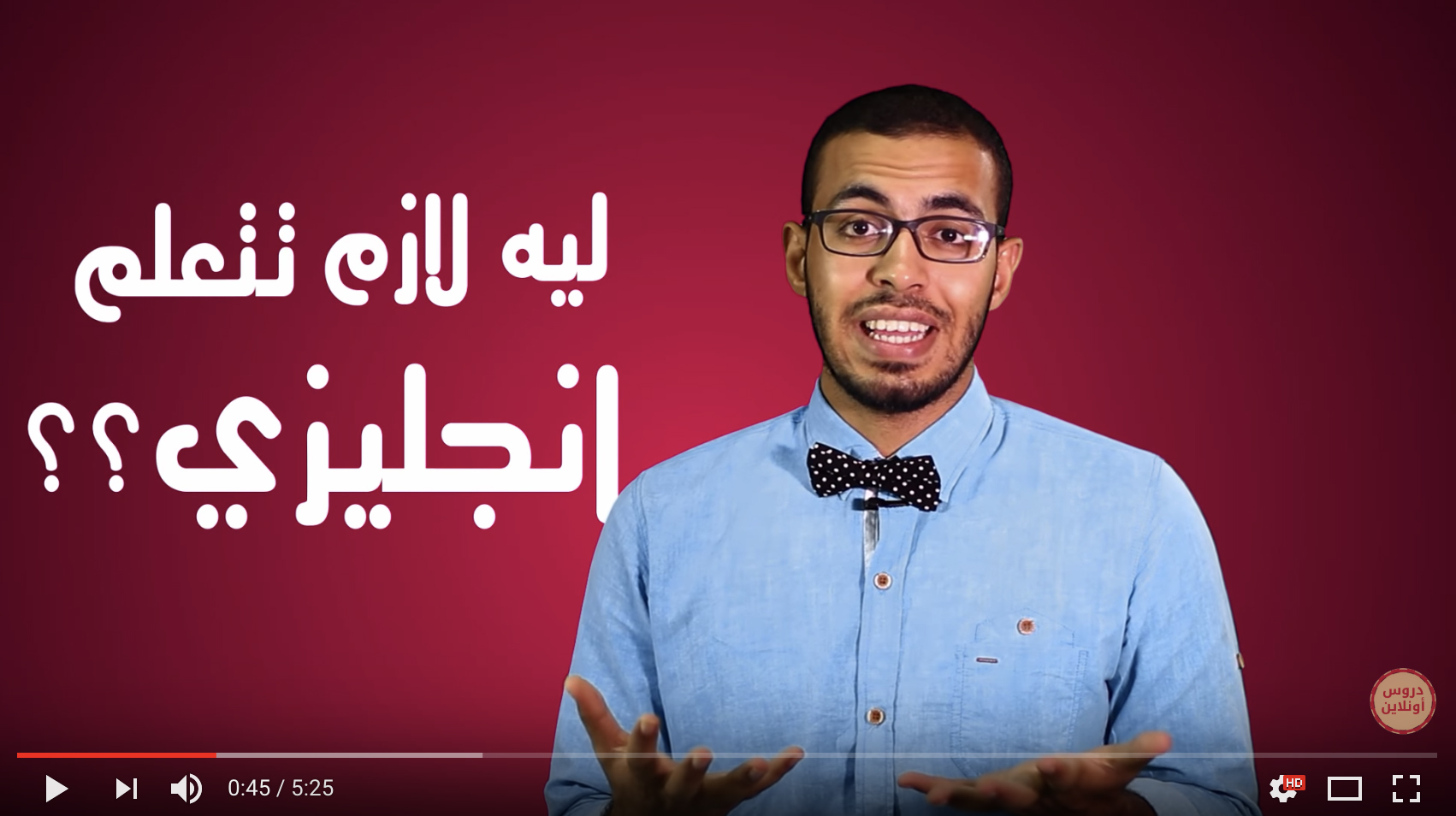 On YouTube, back-to-school beauty videos for first-day of school looks, morning beauty routines and local fashion tips are highly sought-after. For parents back-to-school family vlogs showing families preparing for school, sleepovers and parenting techniques are in demand as well as comedies and ideas on how to create a healthy lunchbox for your children.

Ultimately, when it comes to product purchases 2 out of 3 buyers say a good promotional video could influence them. Moreover, highlighting the quality of the product is more important than a cheaper price or discounts.
5. The back-to-school shopper journey starts online. Optimize your brand reach and awareness to capture the demand.

Maximising reach and optimising awareness of your brand on the right channels is essential for generating and capturing demand on any online channel - whether it's on Google Search, Display Network or YouTube.
As Google Search is the first point of call for most online shoppers in MENA, brands are making it their priority to rank high in search results and be present in as many searches as possible. Brand goals are to capture 75% or more impression share for your category, at least 50% impressions on relevant category searches and appear now and then in affinity categories.

On YouTube, video solutions such as non-skippable in-stream bumper ads are being coupled with TrueView and Google Preferred to lift brand metrics and increase brand awareness. Moreover, scrollable shopping companion banners are being added to TrueView Instream which combines the reach of YouTube with the power of Shopping Ads in video campaigns - making it easier to reach new potential customers and help interested viewers purchase products.

Finally, performance-focused Smart Display Campaigns (SDCs) can help manage the complex variables of mid-to-lower funnel display advertising by enabling marketers to run re-engagement and expansion strategies on the display network through a single campaign. They also work faster and smarter as after you enter the building blocks for your ads we'll match as many customers as we can within your budget and automatically optimize the campaign within days allowing you to learn which of your headlines, descriptions, images and logos perform best and so win more leads.

It's worthwhile noting that with SDCs, advertisers see 20% more conversion at the same CPA when compared to other display campaigns.
So do your research, take time to study and aim for your brand to come out top of the class!