Many advertisers base their activity around Ramadan on popular misconceptions of how people consume media during the holy month. This article will challenge three major assumptions based on new data-driven research.
Myth #1: TV Viewership Increases in Ramadan

Brands spent more than 65% of their total advertising budget on television ads during Ramadan in the past two years. What's more, ads during Ramadan cost a lot more than other times of the year; up to 150% more on top channels. Brands' demand for airtime is so high that ads take up 10% more total airtime during Ramadan than usual.
But is this really the best use of advertising budgets?
Ipsos research shows that overall TV viewership maintained similar levels through Ramadan in 2013 and 2014. In fact, there was a small dip in viewership in Ramadan, mainly due to the change in viewing hours.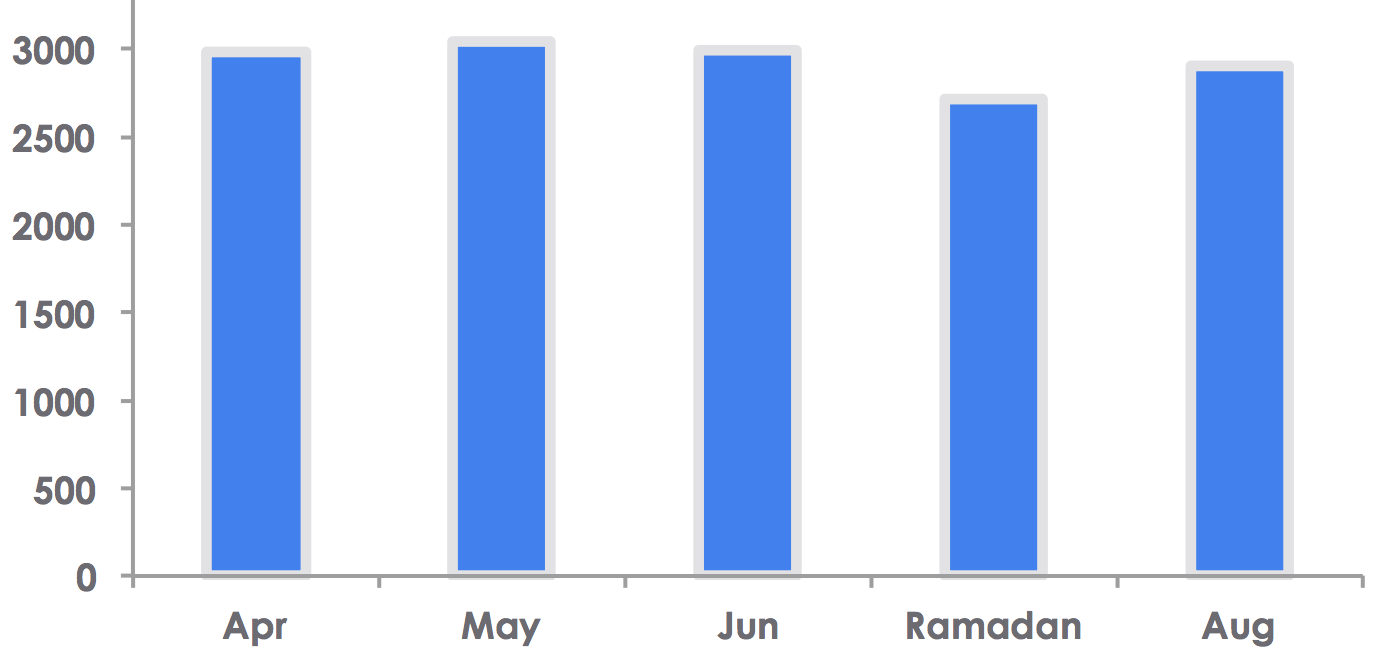 Overall TV viewing hours from 2013-2014
Myth #2: People only want to watch Arabic TV series during Ramadan
Sure, specially produced Ramadan series are hugely popular. But people aren't just sitting there glued to their televisions. Google internal analysis shows huge spikes in YouTube viewership across several categories during Ramadan (including cooking, religion & spirituality, people & society, gaming, and internet & telecom). Google search also sees increased demand for content and information.
Myth #3: People prioritize TV over mobile during Ramadan
UAE and Saudi consumers' total screen time on average during Ramadan comes in at 418 minutes, and 73% of this is online. Mobile occupies more than 35% of time spent on screens.
Time spent on smartphones in Saudi Arabia is the second highest in the world, where more than 90% of users are on their smartphones while they're watching TV. We've seen considerable spikes in smartphone use coincide with primetime TV viewing during Ramadan, especially in KSA.
During Ramadan, engagement levels on mobile ads see increases of more than 10% and click-through rates go up by 33%.
While television remains hugely popular during Ramadan (50+ special Ramadan series are produced each year), this new data shows that people want more stimulus than just TV during the holy month. Internet usage on mobile in the MENA is growing at some of the fastest rates in the world, and shows no sign of slowing. Brands throughout the region are developing strategies to take full advantage of this trend-- in and out of Ramadan.