MENA during Ramadan is prime buying season: 82% of MENA consumers say their consumption of goods and services increases during the holy month, and Google searches for deals and promotions shoot up. Auto brands have traditionally been at the forefront of these special deals and offers, but only 2% of last year's budget for auto brands was spent on digital. Reflecting these figures, digital marketing represents a huge growth opportunity for auto brands, especially during the very month that people are most likely to spend.
MENA residents are becoming dependent on the internet in unprecedented numbers. In Saudi and the UAE, about 95% of auto buyers use online resources to research cars; up to two-thirds of this time is spent on smartphones and other mobile devices. Further, over 93% of Saudis and Emiratis use their smartphones to supplement the physical car buying experience at the dealership.
Across the wider region, research shows that 72% use search engines, 71% watch auto videos, and 75% of video viewers use YouTube. In some markets, these numbers are increasing rapidly: in Saudi, the number of buyers who watch auto videos when buying a car has grown 51% since 2012.
Why, then, does the greatest majority of spending among auto advertisers remain on print and outdoor? Automotive brands could greatly benefit from actioning the following three things to make the most of shifts in user behavior at this time of year. 
Build momentum for Ramadan through targeted buys across display and video.
Target those consumers who are in the market for a car with insights from the Google Display Network about browsing behavior prior to Ramadan.
Be where the consumer is with an always-on approach to search and keyword buckets relating to auto offers, loans and insurance. 
It's also important to steer clear of the common misconception that TV viewership dominates media consumption during Ramadan. Actually, due to the changing times at which people watch TV, viewership actually goes through a small decrease during the holy month, according to a 2014 Ipsos study. Further, many people, especially in the Gulf, use their phones concurrently with their TV watching (especially during primetime).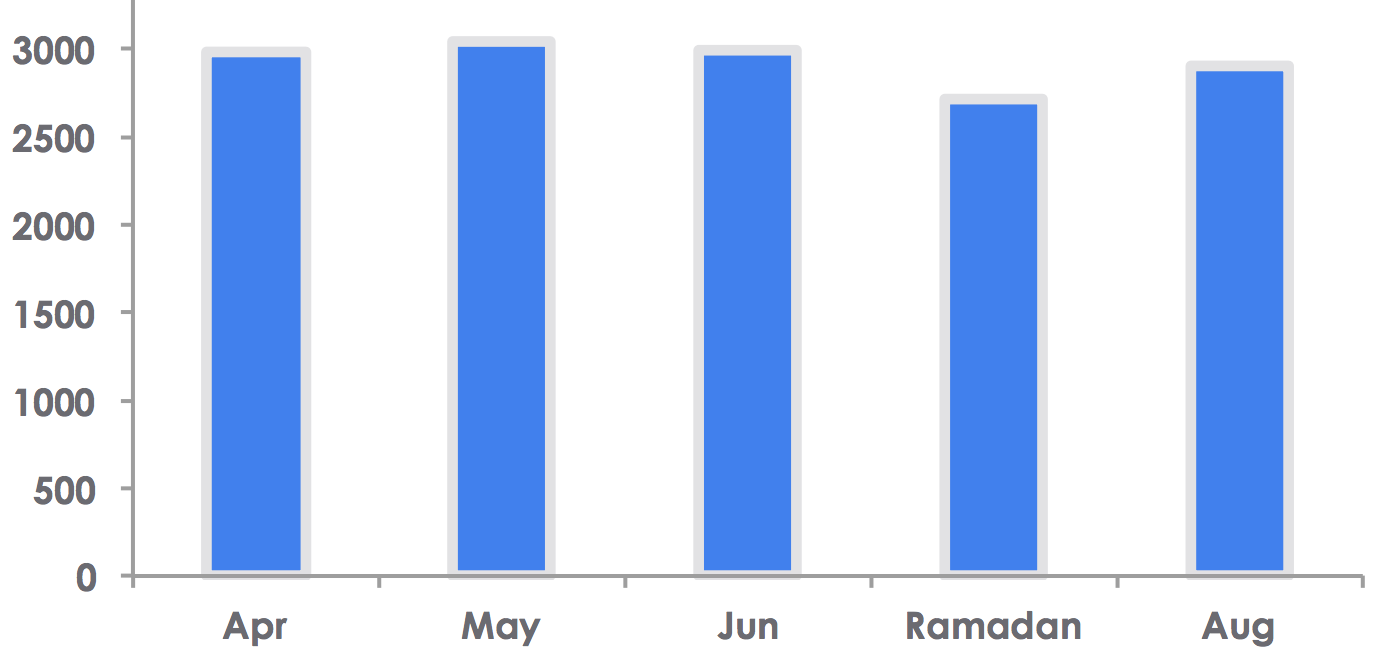 Applying these simple tips to your Ramadan marketing strategy can ensure your message reaches your target audience at the time where they're at their most receptive.