The Story
Audi's sleek, new TT model features a "virtual cockpit", a digital dashboard designed to enhance the driver's experience. To help inspire prospective buyers and get them one step closer to sitting in the driver's seat, Audi hacked the conventional sales brochure, an important touchpoint in the customer journey. Thanks to augmented reality, potential buyers could launch the app, place their smartphone on the brochure and touch hotspots on the page to navigate the display. Users could also configure the car and request a test drive.
Using conductive print, Audi turned the conventional sales brochure into a smart surface, enabling haptic feedback. An embedded Bluetooth chip delivered a seamless experience between the page and the user's phone, transforming every touch on the page into a rich product demonstration.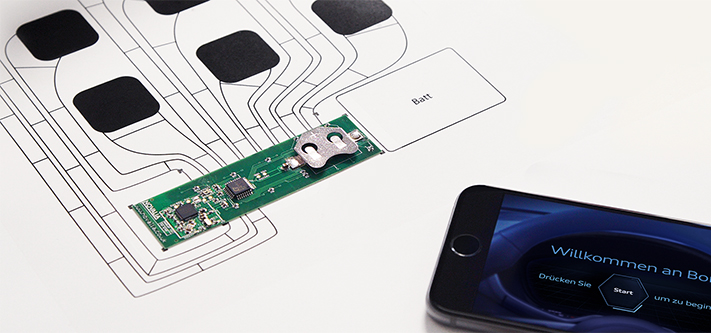 The Results
The Audi TT Brochure Hack closed the gap between virtual and physical worlds in a way that delivered real value and transformed how Audi can engage with customers through experiential direct marketing.
1st Augmented reality brochure
15 Cockpit modes to explore
75 Configurable options