Think back to 2018 - what was your favorite ad and why did it stand out in your mind? We sought to answer the same question by analyzing the top ads people chose to watch in MENA last year.
Here, we share the top 10 ads in the United Arab Emirates, Saudi Arabia and Egypt as well as insights into the most popular themes and trends that helped these particular campaigns rise to the top.


UAE
Web series were anticipated in the UAE, particularly in the beauty sector. Maybelline, Benefit and Make Up Forever raised the bar with episodes that displayed high organic rates across complete series. These campaigns ranged from expert how-to tutorials throughout the year to Ramadan campaigns that featured top content creators from around the region. Get the popcorn ready.

Outside the realm of lipstick and mascara, ads that struck a chord with parents added to a sense of community. Fine Baby and Johnson's featured successful ads that spoke to moms in MENA, while Nido did the same for fathers.

Lastly, ads that displayed nationalistic pride resonated strongly with audiences in the UAE in 2018. Etihad Airways and Expo 2020 both accomplished this with a futuristic twist, featuring Sophia the Robot and showcasing innovative features in Dubai.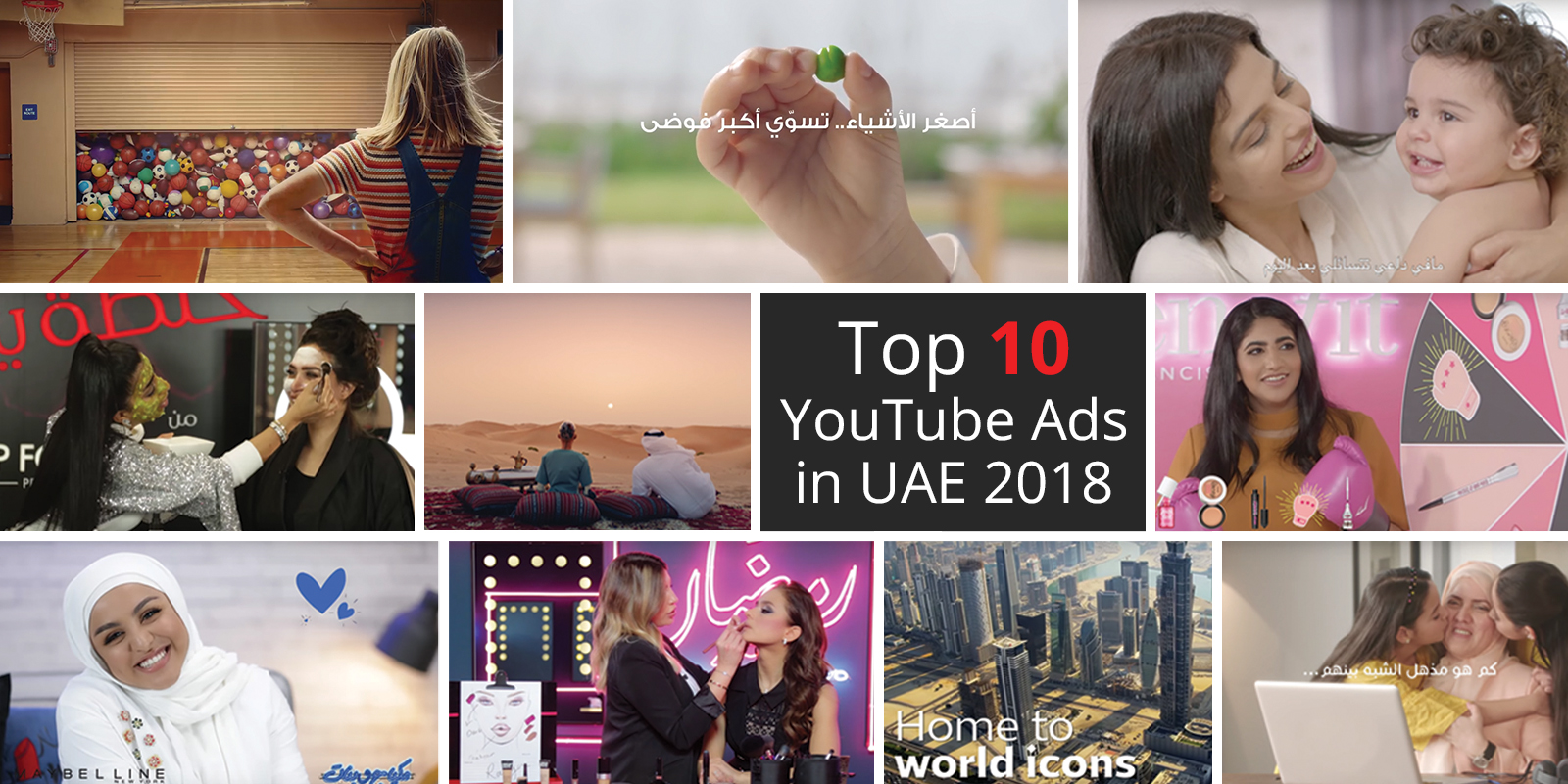 Top 10 UAE Ads in 2018 (in no particular order)
KSA
Nationalism was also a common thread in top ads in Saudi Arabia last year, particularly campaigns that supported the national team during the World Cup in Russia. Football fans use YouTube to interact and display fandom, with 74% of people in Saudi Arabia expressing an interest in football. Ads that cleverly resonated with people's deep love of the game, such as those by STC and Saudia, were very well received in 2018.

Web series were as popular in Saudi Arabia as they were in the UAE, but across various industries. While beauty series by the likes of Maybelline's Makyaj Wa Banat were similarly binge watched, series dedicated to the auto industry also engaged audiences. Three of the top ten ads in Saudi last year came from Toyota Saudi Arabia, while one of the most popular web series was a continuation of Toyota ALJ's funny animated series that won multiple regional awards, including the Lantern Award for best Ramadan Ad on YouTube.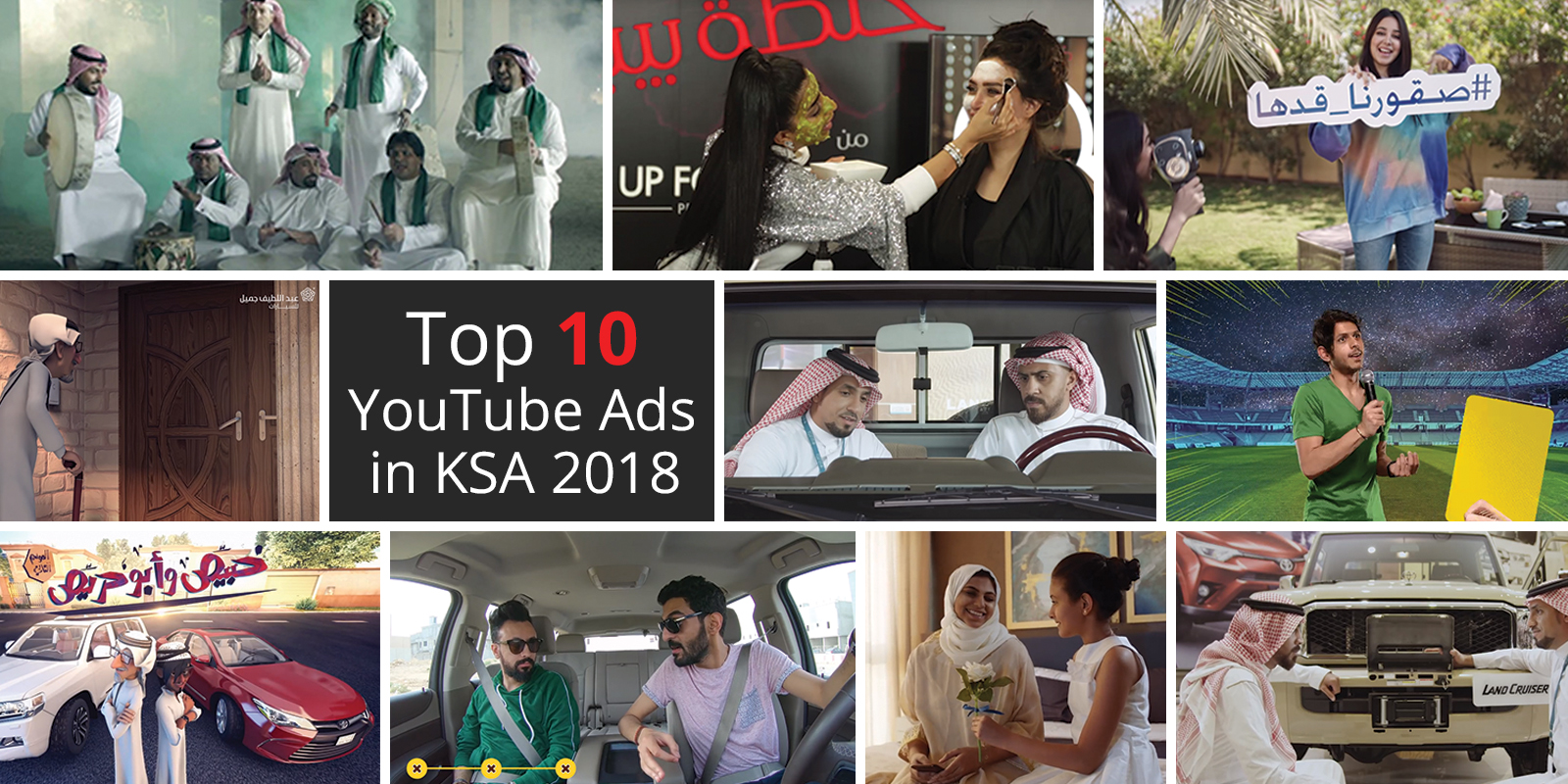 Top 10 Ads in Saudi Arabia (in no particular order)
Egypt
Ramadan ads are so popular in Egypt that viewers proactively search for them on YouTube.  Independent research even shows that Ramadan audiences prefer YouTube ads to TV clutter in Egypt, according to Ipsos MENA Ramadan Insights 2017. So it's no surprise that some of the most creative, popular ads of the year centered around the holy month, including Vodafone Egypt and Banque Misr's Ramadan campaigns.

It's all about mobile in Egypt - and we don't just mean high smartphone penetration rates. Nine of the top 10 ads of 2018 were from telco operators. Each one added their own flavor - Orange Egypt leveraged humor, Etisalat Misr featured celebrity cameos and Vodafone Egypt was all about the song - that made each ad a standout in its own right.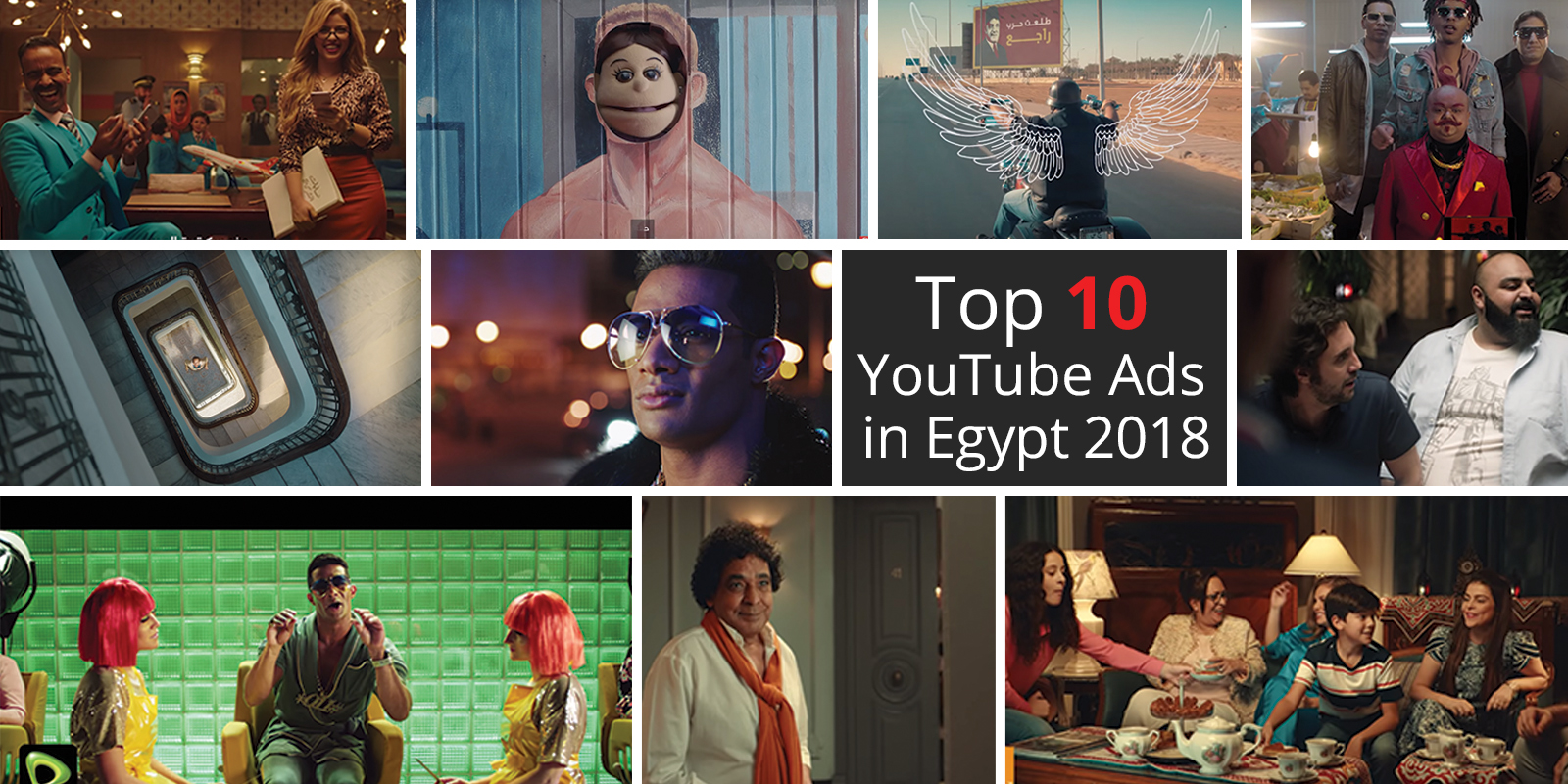 Top 10 Ads in Egypt in 2018 (in no particular order)
When analyzing the top ads across these markets, it's clear that audiences connected most with ads that moved them. Whether this included song and dance to shake your shoulders to or your favorite creator giving you insider beauty tips as part of a web series, a combination of strong storytelling, interesting characters and clear messaging resonated well with viewers. We hope this has provided you with inspiration and look forward to what 2019 will bring!