The Story

Where are the Aleutian Islands? How many Miley Cyruses tall is Mount Everest? These are just some of the questions on Big Web Quiz for Chromecast, Google's fun and fast-paced multiplayer trivia game. Google's Chromecast is known for its ability to broadcast videos from mobile devices to TVs, but Big Web Quiz was developed to showcase how Chromecast can also be used for gaming.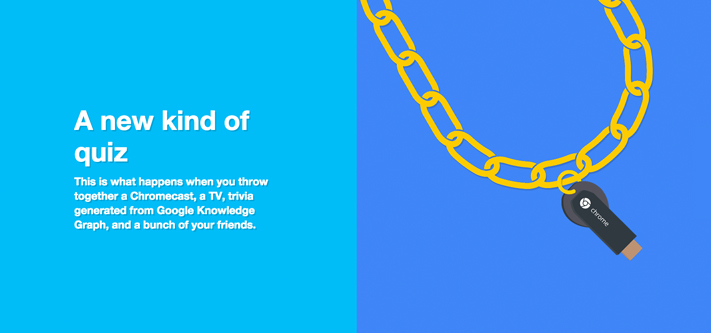 Built on Google App Engine, Big Web Quiz for Chromecast allows up to six friends to play at the same time. Questions generated by Google Knowledge Graph appear on a TV screen and players answer them using their phones or tablets. Players' scores are displayed on the TV screen, accompanied by their favourite avatars.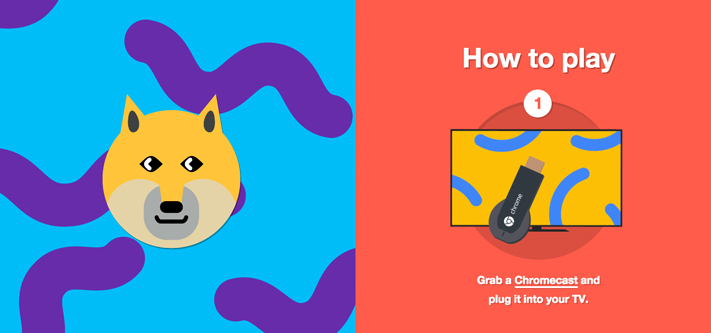 The Results
To date, more than 500K games have been played, and the game was featured at a large booth at Google I/O, the company's developer conference.
5KTrivia questions computer generated by Google's Knowledge Graph
12Minutes of average session time
500K+Games played so far