Google Analytics provides a powerful web and mobile analytics solution that's easy to use across your entire enterprise. Industry-leading tools designed with Google's signature simplicity give your decision-makers the insights they need to improve the performance and ROI of their marketing and online initiatives.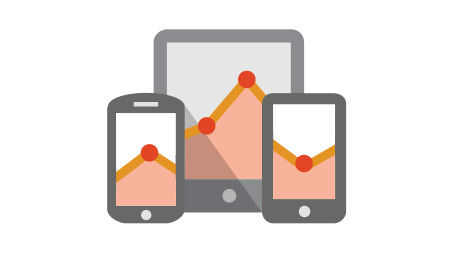 Our Solutions
Find out which marketing channels brought customers to your site, and how customers interacted with your brand before a purchase or conversion. Take the analysis even further with attribution modelling to assign credit to each marketing channel.
---
The web is a social place, and Google Analytics measures the success of your social media programs. You can analyse how visitors interact with sharing features on your site (like the Google +1 button) and engage with your content across platforms.
---
Google Analytics helps you measure the impact of mobile on your sites, content and business. And if you build mobile apps, Google Analytics offers Software Development Kits for iOS and Android so you can measure how people use your app.
---
Make the most of your advertising by linking site activity to the performance of your social, mobile, search and display ads are working. Tap into rich insights and use Remarketing to share relevant ads with your users across the web.
---
Google Analytics Premium provides more data, flexibility and 24/7 support. It's all the power and ease you expect from Google Analytics plus extras to help you get the most from its robust capabilities. All for one predictable, flat-rate, annual fee.
---
Find your site's top content and test for hidden gems with Content reports and Content Experiments in Google Analytics. See how often people visit each page, how long they stay, and how often they convert. Experiment to improve conversion rates.
---
To find out more about Google Analytics, visit http://www.google.com/analytics/.