The Story
Preparing for a driving test is miles away from how it feels to actually get behind the wheel. In an attempt to help get driving students road-ready earlier in the process, the Automobile Club of Romania (ACR) created Street View Test, the first practice driving test created using Google Street View. Students get to "drive" on the streets of Bucharest while answering multiple choice questions such as "Is the black car legally parked?"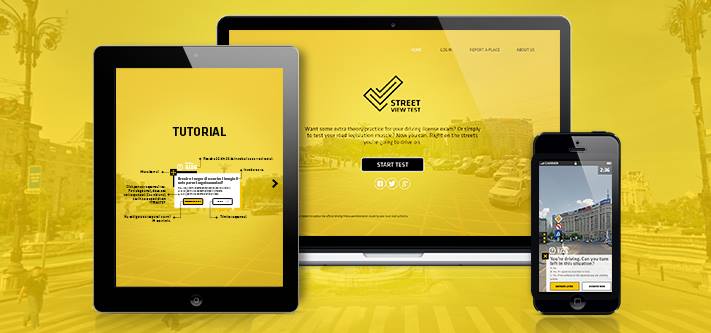 To build the test, ACR used the Google Street View API on its site and formulated driving theory questions based on relevant scenarios picked from the map. The API is used to flag hazardous situations (such as a car in the wrong lane) on the Google Street View map. Users can describe it directly in a field on the site to send it to ACR. New questions are continually generated based on user feedback.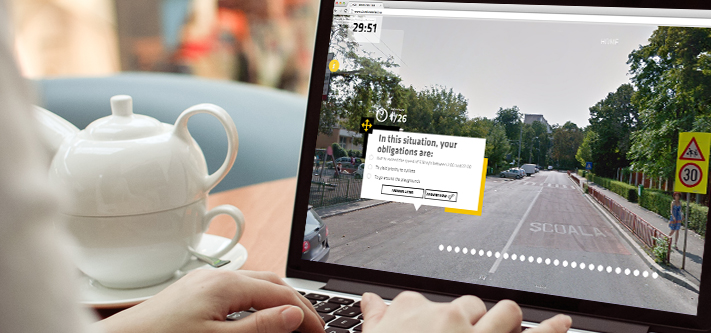 The Results
ACR's Street View Test helped drivers get road ready.
7K Tests taken in the first 10 days

7 Average minutes spent on the site