When Google and the real estate portal propertyfinder.ae performed an in-depth industry analysis, they discovered usage of the internet in the UAE real estate market is booming. The research offers new understanding of online user behavior and consumer journeys, showcases the projected growth of classified real estate advertising, and investigates the business impact on real estate agencies.
The real estate market is one of many in the UAE facing huge changes as we enter a new digital era. Today, decision-making is highly influenced by digital information found across a huge range of micro-moments.
Fresh analysis resulting from new data gathered by Google in partnership with propertyfinder.ae, one of the leading online Real Estate portals in UAE allows us to extrapolate about the growth of the digital real estate market since propertyfinder.ae's launch in 2009, the current state of the industry, as well as make predictions for the future.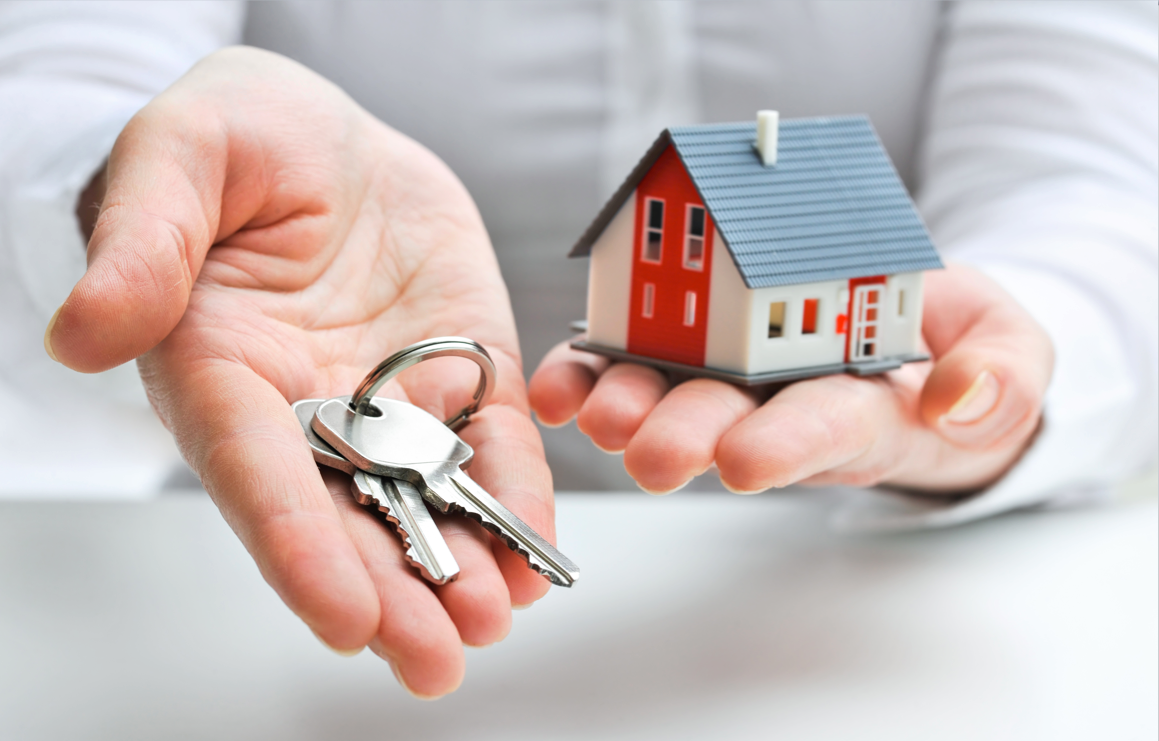 Real estate + digital = a perfect match
Consumers seeking real estate go online for a number of reasons: large, fresh inventory, the opportunity to personalize search results, the quantity and depth of information available, price transparency, 24/7 service, and the possibility of connecting with multiple agencies quickly and easily. Worldwide, this adds up to a trend away from print classified ads in favor of online advertising.
Online searches allow consumers access to organic and advertising-based listings, and highlight property portals, apps, and agency locations. In the UAE alone, there are hundreds of thousands of queries on Google related to real estate every day – in fact, the country leads the MENA market in terms of queries per internet user. Real estate queries have doubled since 2010 and are continuing to grow by double digits, mainly driven by mobile.1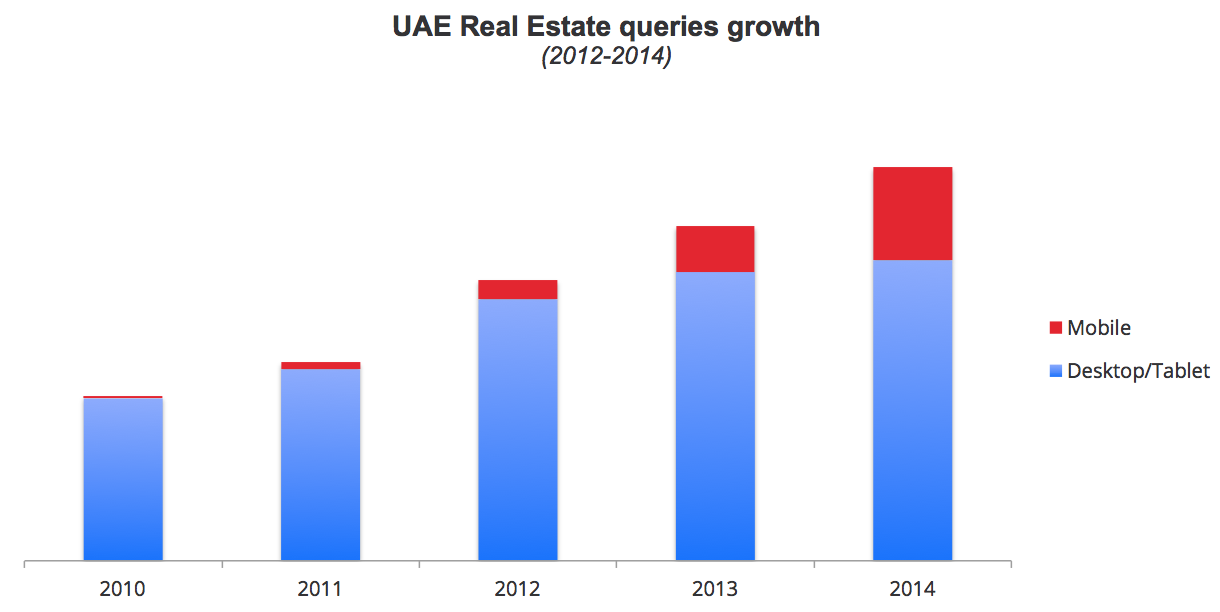 Underlying these trends are a new generation of real estate portals that have entered the UAE market in the past couple of years. These contribute to a more mature online real estate market compared to 2009 when propertyfinder.ae first launched online and the region's largest general classified web site was their only competitor.
Over the years, there has been a strong tendency for users to be loyal to vertical portals, making the initial capture of users crucial in establishing long-term advantage. In this climate, propertyfinder.ae has seen daily leads grow twofold.2
"Everyday we have about 30,000 sessions in the UAE. We have a broad mix of nationalities and we have a 60% split in favor of men. Like the population of the UAE, our audience is diverse and this is reflected in our listings, clients and marketing strategy."
The online real estate portal user: who, why, and how?
An analysis of propertyfinder.ae visitors offers insights into two different types of users: those who are actively looking to buy (the "in-market" category) and people who are just browsing ("explorers"). Due to the fact that information provided by vertical portals today is comprehensive, in-depth, easily accessible, and up-to-date, the needs of both in-market and explorer consumers can be fulfilled online.
The audience can also be divided into renters and buyers. Interestingly, rental listings account for only 40% of propertyfinder.ae's total ads but over 60% of leads are generated there. However it is also interesting to note that close to 90% of leads still take place over the phone -- a testament to the fast-paced nature of the UAE's real estate market.5
Dubai captures the highest amount of interest in real estate in the UAE, and is also attracting significant interest from consumers in the UK, India, Russia, and Australia.4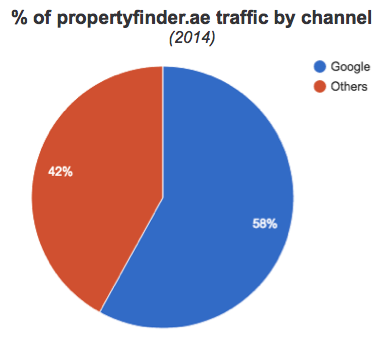 How do users arrive at real estate sites?
Research shows that real estate research online typically starts with Google Search. At 58%, Google is the most powerful source of traffic for propertyfinder.ae.
Brand search queries command over 10% of traffic to the site, while 80% of users search in English and use upper-funnel generic terms.3
Knock-on effects
The new generation of portals is also impacting other aspects of the real estate industry, like databases, brokers, and agencies. Increasingly, brokers are relying on the power of the internet to help expand their reach and brand. Today up to 50% of all leads come from online.
While existing databases and referrals still constitute an important sourcing channel, next generation portals, like propertyfinder.ae, offer opportunities to access new audiences and help new agencies emerge. Agencies meanwhile benefit from digital portals' convenience, cost-efficiency, and scale.
Predictions for the future
Looking forward, competition between classifieds players is likely to result in an eventual consolidation of the market. For users and agencies alike, the future offers plenty to be excited about:
Observers of the UAE real estate market can expect an increase in online demand pushed by more portals and user maturity; mobile usage will continue to boom.
For real estate businesses, CRM systems and advanced websites will enable the creation of personalized online spaces in minutes within the portal or on the web and better manage their property inventory and scale activities faster.
Big data will give users personalized and real-time information across devices, and more great technology will become available to real estate consumers (think virtual reality tours and Google Street View), allowing them to purchase a new house as easily as they would order take-out; at the tip of their fingertips and at their own convenience.