Begin a successful video campaign by understanding your objective. Define your core message and tone. Ensure that your videos meet your brand goals. Find the best ways to engage your intended audience.
Key Steps to Build Your Content Plan
When it comes to reaching your audience, you know what's worked in the past. Now you need to translate your approach so that it applies to your YouTube strategy. Here are some key steps to help you find a content plan that works for you.
Define Your Brand Territory
With 400 hours of new content uploaded to YouTube every minute,1 how can you be sure viewers will want to watch yours? Start by choosing a territory in which you can win. For example, are you going to make quirky lifehack videos to drive awareness, utility-based how-to videos to encourage new use cases, or are you going to create that big "whoa" moment to get people buzzing and sharing?
Ask yourself what your brand stands for—what are the passions that will drive its success? At the same time, ask yourself what your customers care about in their daily lives. Find the point where your brand's passions overlap with your audience's concerns. At that intersection lies something unique you can bring your fans to earn their loyalty.
The following tools can help you understand what your customers care about. What videos do they watch? How active are they on social networks? How do they use their mobile devices?
See what videos are trending on YouTube.
See how your audience is reacting to—and interacting with—your videos.
Explore Google data, insights, and perspectives for marketers.
Look beyond impressions and views to understand the direct impact your YouTube ads have on perceptions and behaviors throughout the customer journey.
Learn what people really think about your brand.
At the same time you're getting to know your audience, do some research on your competitors. Not just your usual competitors, but anyone providing users with content in a similar genre or category. Visit their YouTube channels to get a sense of their video styles, formats and tones.
See what they're doing. Has anything they've done really resonated with their audience?
Learn from what they're doing right. Where are there opportunities for your brand?
Now that you're on the path to making great videos, how are you defining success? Is it about user engagement? Views?
Imagine that you just produced the video of your dreams. What does the PR headline announcing your tremendous success say? Try writing out your PR headline in one or two sentences.
Track related metrics before, during and after the video release to see if your video moved the needle. See Measurement and Insights for examples of key metrics.
Define the Objective
What's the marketing or business objective you're trying to achieve? This might seem obvious, but in our experience many brands struggle to clearly articulate a role for content that's both unique and valuable. Here are some objectives to consider:
Build awareness
Will people be able to recall and recognize your brand, product or service after watching the video?
Influence consideration
Will people consider buying what you're selling after watching the video?
Drive sales
Will people be more likely to visit your website or store to buy your product after watching the video?
Grow loyalty
Will people be more likely to recommend your brand, product or service after watching the video?
Consider the Customer Need
Understanding the needs of your customers will help drive the type of content you create, the tone of your messaging, and the experiences you offer. Once you have a sense of the journey your customers are on, it will be easier to figure out what kinds of videos they'd most appreciate. The organizing principle called ICE—Information, Connection, Entertainment—lets you think about the role your videos will play in a customer's daily life.
Information
People watch these videos for the latest updates, self-improvement, how-to instructions and decision-making help.
Connection
People watch these videos to share with other users, to bond with their communities and to react to friends' suggestions.
Entertainment
People watch these videos to get inspired, laugh, relax, be nostalgic and relieve boredom.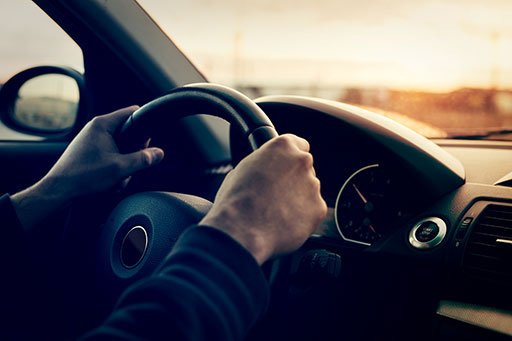 Understand the Resources Required
Be critical about what you want to achieve and what it takes to achieve it. You might want to create high-quality daily programming—or attention-getting "whoa" moments around massive cultural events—but without production experts and a big budget that's going to be difficult.
Consider the resources you DO have. What kind of content is sustainable for you?
These can be as short as six-second bumper ads. Get in, get your message across with a quick impactful hit.
Take as long as you want to tell your brand story. Experiment with long format video content.
Can you deliver information in a way that keeps people coming back for more?
You've got the resources to release videos in different formats and styles. Tentpole campaigns live alongside year-round content.
Takeaways
Use insight tools such as YouTube Trends and Google Surveys to learn what your customers care about so you can create the videos they'll want to watch. 
Define your business objective—do you want your videos to build awareness, influence consideration, drive sales and/or grow loyalty?
Think about the role your video will bring to a consumer's life. Will it entertain, inform, or spark a connection?
Understanding your resources will help you plan content that's sustainable over time.