The Story
Old Spice partnered with Wieden+Kennedy and Google to design the world's first interactive mobile YouTube masthead. In the desktop experience, users selected an animal and entered their phone number at the prompt. The user then received a call from the animal speaking to them in its native tongue. Sometimes, nature really does call.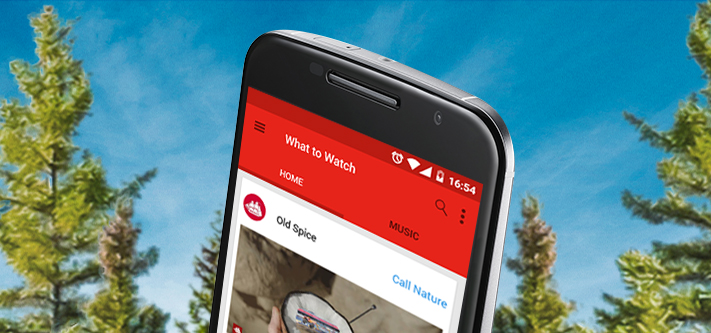 In the mobile experience on Android, users were served a "Call Nature" button in the mobile masthead which dialed into a phone recording of the brand messaging. The iOS and mWeb experiences were prompted with a "Watch More" link to guide the user further into the campaign.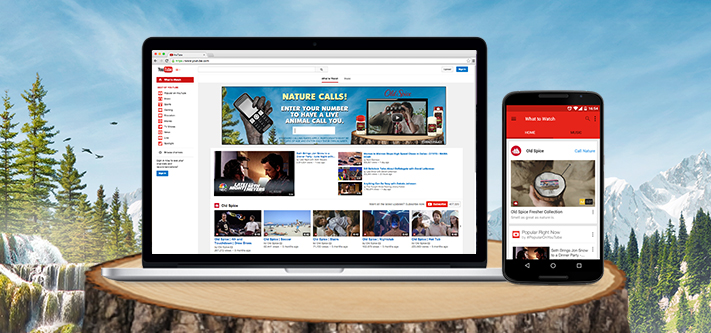 The Results
The company anticipated 16K to 22K users to engage with the campaign and, in the end, an impressive 59K calls were made. The masthead also drove nearly 1M views of Old Spice's 15-second "Coconut" YouTube ad, which was featured in the masthead.
59K Calls made
91M Social media impressions