Google's Export Trampoline initiative helps Finnish Small and Medium-sized Enterprises (SMEs) to seek growth from global markets. If you look at this from Finland's point of view, one could say that is much like targeted medicine for the country's business needs.
Finland has suffered a long period of stagnated economy. Part of the problem has been a decrease in export volumes. It would be easy to pin blame on one thing or another but poor export performance is neither due to a single company nor industry but the composition of Finland's export market. The majority of Finland's export consists of raw materials, production supplies used in manufacturing and investment goods. Thus, Finland's export is heavily dependent on corporate demand, which in turn has been low in almost all of Finland's major export markets since the financial crisis and the subsequent euro crisis that followed it.
"Digitalisation challenges both Finpro and our partners on how we help and advise SMEs to go global".
Another challenge is Finland's dependence on too few large enterprises that do export. In Finland SME's share of total export value is only 15%1 (compared to Sweden 30% and Denmark 50% 2. Such export combination makes Finland vulnerable for any shocks in export markets.
Consequently, due to the prolonged economic downturn, unemployment rate in Finland has increased. The irony here is that for the past ten years, new jobs in Finland have been created mainly in the SME sector. The common opinion is that the importance of SMEs as employers is increasing all the time.
Therefore, more SMEs from various industries are needed to export and each SME needs to export more.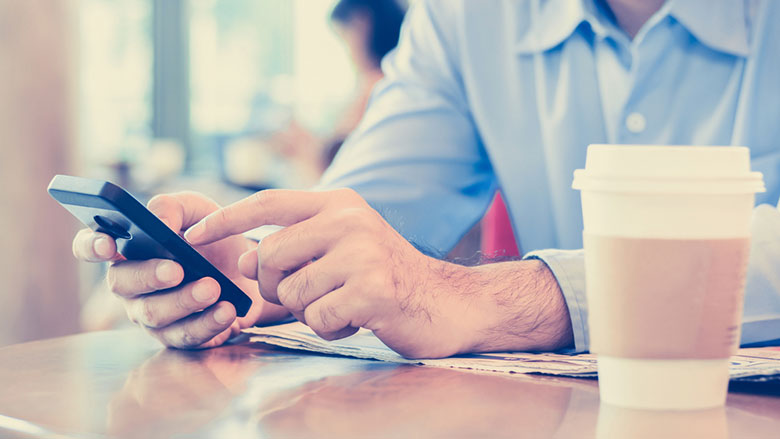 That's where Finpro comes in. As Finland's national export promotion agency, we're on hand to ensure businesses are fully aware of the opportunities that go beyond borders. If the majority (50%-70%, depending which statistic you rely on3) of the both B2C and B2B customers buying process is carried out in internet, we need to rethink how to do exporting. Digitalisation in customer behavior has an impact on each part of a SME's internationalisation process from planning through to execution.
Today it's said that 'SME should not go to the international market but it should be there'. This small word play includes a great idea that will challenge both Finpro and our partners in the way that we help and advise our SMEs to export business.
An SME's target market is no longer somewhere far away, behind the export market research, numbers and reports, but very close, just in front of you in the form of smartphone or laptop.
With the right set of tools and competence you can "be" there on the export market and test your markets cost efficiently. A localised landing page with optimised content and analytics/metrics may tell much more about your customers and the potential of that target market than any of our best export consultants.
Equally, finding the sales channel, partner, prospects and customers does not necessarily always require "going" to get a flight ticket, or "going" to the traditional trade fair, but "being" online, on the Internet. With the right digital sales and marketing platforms, it may help customers to find you from anywhere in the world.
About Finpro
Finpro is Finland's national export promotion agency, championing export as the utilisation of digital and marketing sales platforms grows. Finpro has recently launched an eCommerce Growth growth programme, intended to increase the ability for Finnish SMEs to sell consumer products on eCommerce platforms.
Finpro is part of Google's Export Trampoline partner network.