'The Nordic Traveller' is a new piece of research into the online behaviour of business and leisure travellers. In this article, we examine a few headline insights from the report, and take a closer look at some country-specific behaviour across search, mobile and video.
To say that people from the Nordics have always been travellers risks understatement. Stretching back into history, people from this part of the world have often looked beyond the horizon, whether it's voyaging to far-off places or exploring unfamiliar stretches of their homeland. If anything, the digital age has only accelerated this tendency, with new research into the travel habits of consumers in the Nordics showing just how warmly users have embraced online technology in their travel planning.
Journeys begin online
No matter the intended destination, most trips in the Nordics begin online, with around eight out of ten business and leisure travellers in the region saying that they have used online at some point in their customer journey.1 In fact, according to the results of the study, online is more than twice as popular as asking friends and family for recommendations, which was the next most common source of information.
Search is particularly popular with travellers, being used by 51% of those looking for inspiration and 45% of those doing more detailed research into destinations. But how does travel behaviour vary country by country?
The Danish Traveller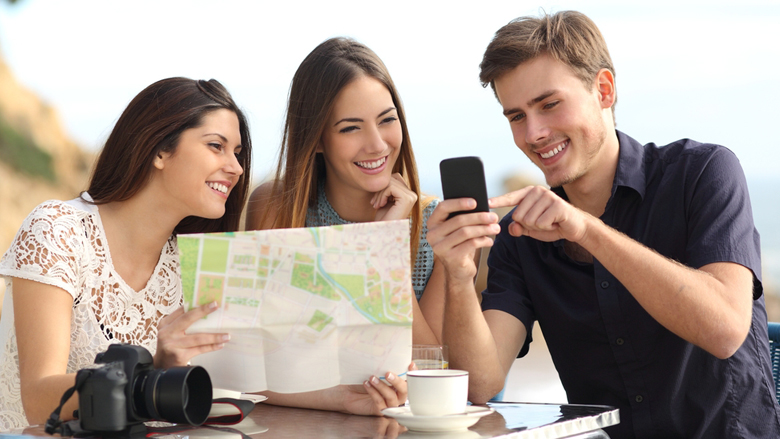 Click here for the full infographic on the Danish traveller's customer journey
Danes are the biggest searchers in this category, with 71% of Danish travellers using search to explore new destinations. They are also heavily inspired by video content, with 40% of respondents who have watched travel videos reporting that this type of content has inspired them to think about potential trips.
The Finnish Traveller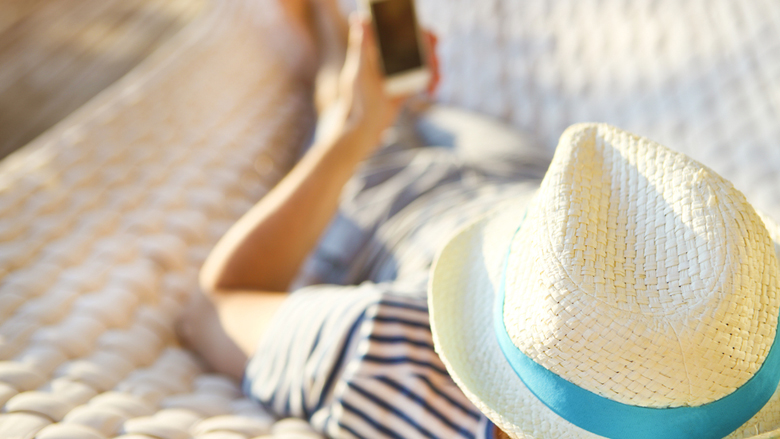 Click here for the full infographic on the Finnish traveller's customer journey
Finnish travellers are more likely than any of their Nordic peers to go online while planning and buying trips, with 82% indicating that they use the web for this purpose. Perhaps as a result of this, Finns are also the most likely to respond to online advertising, with 46% of travellers saying they have researched a destination, flight, hotel or vacation package as the result of seeing an online ad.
The Norwegian Traveller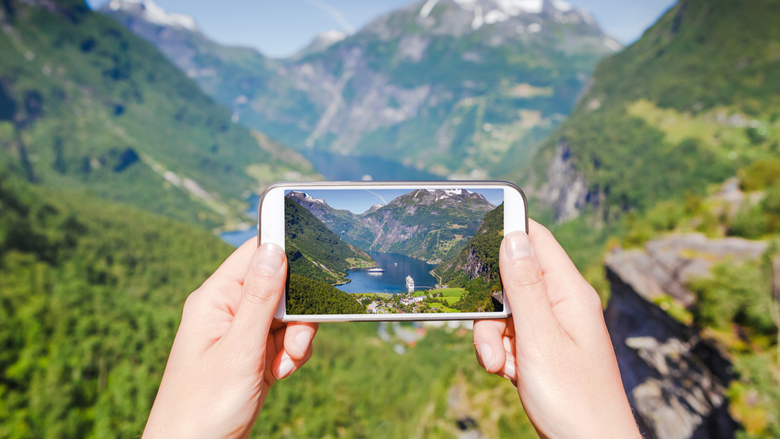 Click here for the full infographic on the Norwegian traveller's customer journey
Norwegians are in a virtual tie with their Finnish counterparts when it comes to looking online during the travel customer journey, with 81% saying they plan and book on the web. Mobile is a crucial source of inspiration for this group, with 46% saying that they use two or more devices while looking for inspiration for their next trip. However, the experience of Norwegian travellers shows that mobile sites and apps still have some way to go in usability, with 71% of those who used mobile while trying to book a flight reporting that they had to switch to another device during the process.
The Swedish Traveller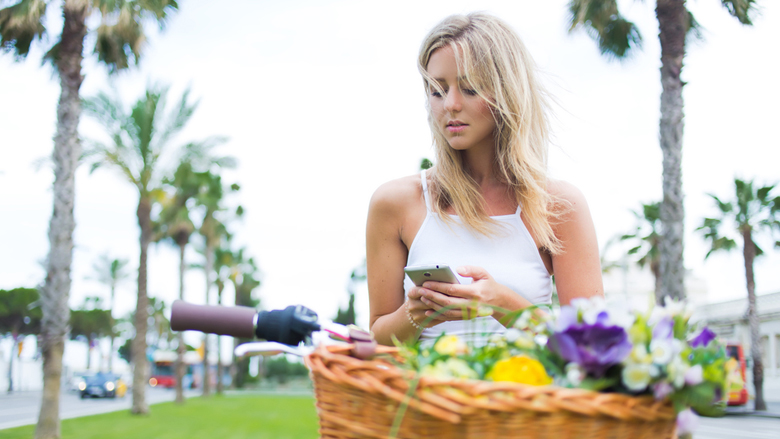 Click here for the full infographic on the Swedish traveller's customer journey
Swedes prove to be among the most brand-agnostic of Nordic travellers, with 56% of respondents saying that they start their customer journey without knowing which company or brand they are going use for their booking. Similarly to their Finnish counterparts, Swedish travellers are also among the most responsive to online advertising, with 43% reporting that they have researched a potential trip after seeing an online ad.
The Nordic Traveller
Our research shows that mobile and video are both crucial tools for travellers in the Nordics. Across all four countries, large numbers of video watchers said their content consumption influences their choice of destination, so there's no doubting the power of the medium to prompt daydreams and create wanderlust!
For mobile, the picture is not quite so positive, as while many travellers rely on these devices, the research suggests that much still remains to be done to improve the quality and usability of mobile sites. Comparing usage patterns for different stages in the travel journey reveals that the proportion of travelers researching their trip on a mobile device is approximately double the number making bookings on their smartphones at present.
If the data in these infographics has whetted your appetite for travel insights, you can find plenty more here at Think with Google. We've known for centuries that Nordic people love to travel, and as the data in these reports shows, the region is connected and already booking its journeys on the web. Businesses that embrace online, optimise for mobile and make the most of video engagement are going to be well placed to succeed in this market.