Kristina Juhlin is MD of Dentsu Aegis Network's new data consultancy, Dentsu Data Services Sweden. Here she explains why Dentsu decided to centralise their data and analytics capabilities, and shares her perspective on the challenges and opportunities facing the region.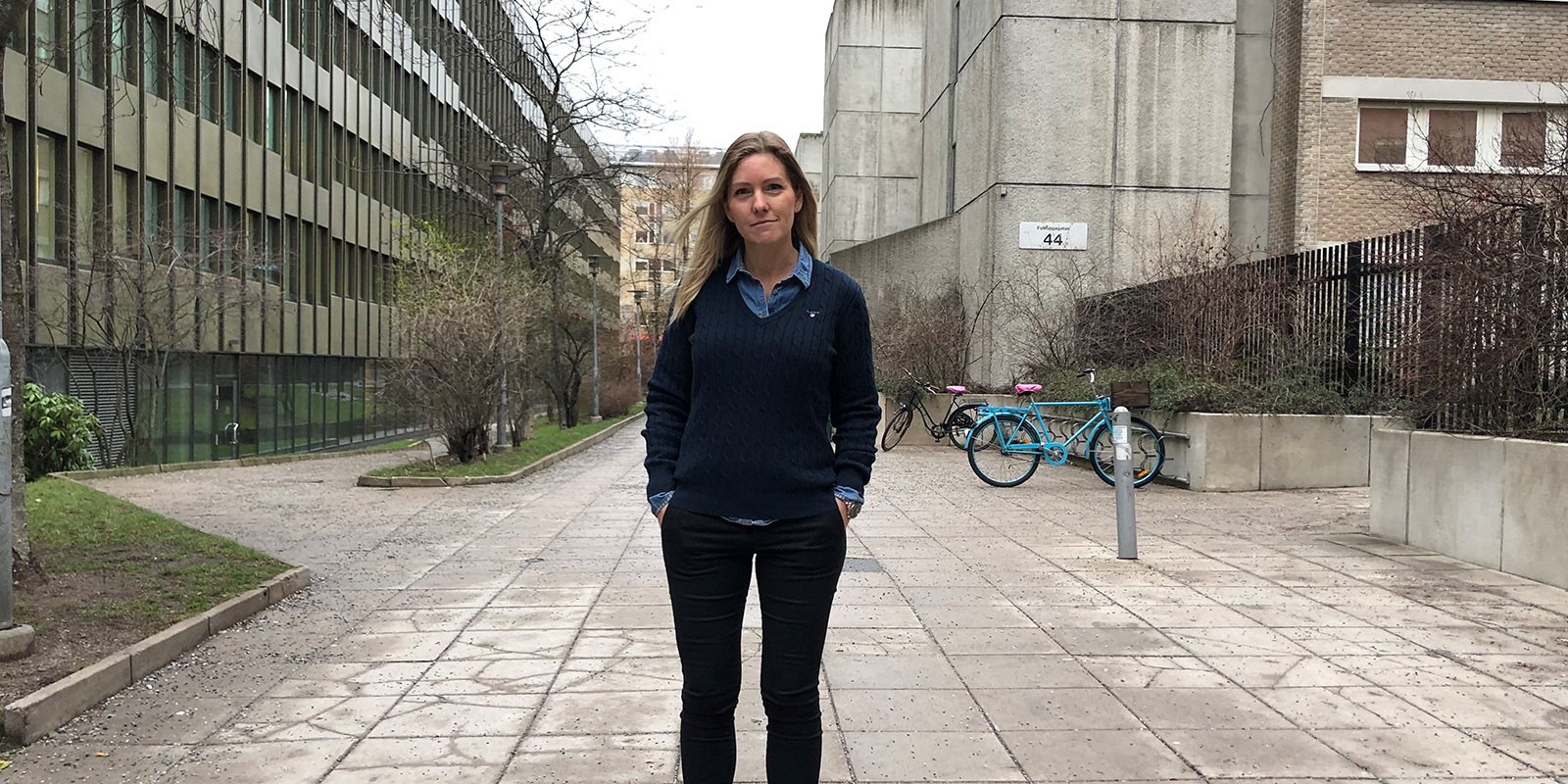 Dentsu Data Services (DDS) is a new consultancy bringing data and analytics capabilities from across Dentsu Aegis Network together in a single unit. In addition to being the Chief Data Officer of Dentsu Aegis Sweden, Kristina Juhlin is also MD of DDS Sweden.
We sat down with her to discuss the thinking around the launch of DDS, and to get her views on how brands should be approaching their data strategy for 2019, and how the focus on data has changed the culture in the agency.
Ann-Sofie Vasseur (ASV): Do you think data should now be a C-level priority?
Kristina Juhlin (KJ): Yes, absolutely. If it's not, your company is going to have big problems going forward. Decision-making should be based on knowledge, on facts, on relevant information, on structured data.
If that's not a priority at C-level, then how are you making those decisions? Are you going on gut feeling, or relying on your experience from twenty years ago when you spent all your money on television?
How you integrate data into your strategy is going to be one of the most important competitive factors in the future, so I think executive teams need to take it seriously.
If data isn't a priority at C-Level, then how are you making decisions? Decision-making should be based on knowledge, facts and structured data.
ASV: How do you perceive the maturity of data strategy and technology among advertisers in Northern Europe?
KJ: We do a lot of workshops to try and understand this. What we see from these sessions is that businesses both large and small generally have access to huge amounts of data. But what we also see is that most of those companies haven't figured out how to structure and centralise their data so that it informs strategy in the wider business.
A lot of them aren't using attribution modelling to measure effectiveness and understand where they should be spending their marketing budgets.
That's why globally we're seeing increased interest in Customer Data Platforms, which help brands to structure their data so that it's ready to use with AI and machine learning solutions.
ASV: What are the biggest roadblocks to data maturity?
KJ: There's a competence challenge within the whole industry at the moment. Even answering basic questions can be difficult: What data should I access? Who needs to be involved? What can we even use our data for?
One way to address this is through recruitment, but even there we need to start scrutinising the skills and experience we look for, especially as the industry comes to increasingly rely on AI and programmatic. 
Even in a comparatively mature market like Sweden, it's rare for brands to have insights, analytics, conversion-rate optimisation and competitor analysis teams all working together.
ASV: What is the most crucial step in digital transformation?
KJ: It sounds easy at first, but I think one of the most complex and important things is understanding the architecture of your technology and choosing the right partners for your business. That's somewhere I think DDS adds a lot of value.
ASV: How is Martech influencing organisational structures and value chains?
KJ: Traditionally IT has been siloed as a support function, but as technology and online becomes central to every business, the IT department is now a vital area. In fact, technology can now connect all the siloed parts of a business - not only marketing, but product, logistics, and CRM.
Everyone is able to gather around the same data, which gives everyone more confidence. And when you start using data rather than relying on feelings and emotions you often find the courage to be bold - to make bigger, more rewarding bets. 
ASV: What are the advantages and disadvantages faced by businesses in Northern Europe?
KJ: It can be easier to move fast in smaller countries; we can take more risks as we have less to lose. But at the same time we're operating in a region with a high level of digital maturity and a lot of experienced professionals working here. We might have smaller budgets, but talent has no borders, so we know that if we do great work in Sweden, it can get global recognition.
As for disadvantages, our market size can still sometimes make it more difficult to be heard. I also think people consider GDPR as a setback, but I disagree.
It has been challenging, but it's making us ask the right questions. What data do we have? How can we communicate more respectfully? What do we need to do to create an advertising-friendly environment? Overall, I think there are more positives to it than negatives.
ASV: Should data inform creative?
KJ: I think it should inspire the creative, but it shouldn't steer it. We're using more AI now, but it can't replace human intellect. So, I'd say it's important to respect data and leverage it, but at the end of the day, advertising is aimed at other humans, so you still need the human touch.
ASV: Why is there a need for a partner like DDS? How are things working in Sweden since the launch?
KJ: The market is so complex, with so many potential technology partners, that it can be difficult for some businesses to understand their own needs. Even in a comparatively mature market like Sweden, it's rare for brands to have insights, analytics, conversion-rate optimisation and competitor analysis teams all working together.
We believe that data and technology should work holistically, and we're able to provide a full service in line with that philosophy. That means we can help clients throughout the entire customer journey, from audience planning and segmentation, all the way through to measuring their digital channels - and we have the data management expertise to ensure that everything is correctly tracked and structured.
Bringing DDS into the Dentsu Aegis network family has started a transformation of the overall business and culture, which we're feeding with programs like our after-work 'brainfood' events. And just as importantly, the complete focus on data and data insight within DDS has created a positive spiral, improving both our ability to find talent and keep talent within this area.