What have marketers been reading and talking about this past year to stay on top of industry trends? To get a better understanding, we dug into the data to uncover the most-read articles of 2018 on Think with Google Nordics & Benelux.
1. Which brands have the most user-friendly mobile sites in the Nordics and Benelux?
We now live in a mobile-first world, and that won't come as news to most marketers. As smartphones have become ubiquitous, so consumers have become accustomed to being able to get things done on the go. This is why mobile speed and usability are so important — and not just for developers.
In conjunction with usability experts cxpartners, Google reviewed just under 500 of the most-visited sites in Retail, Finance and Travel verticals across Europe, the Middle East and Africa to find the mobile masters, and those who still need to improve.
Mobile Site Benchmark 2018: NL and BE Retail Top Brands
Read the full report and compare your site speed to competitors here.
2. How to prepare for the Voice revolution
There are two types of Voice enabled interactions: Voice searches and conversational interactions facilitated by digital assistants. According to Google's Karen Carbonez and iProspect's Reynder Bruyns, conversational interactions are set to be the real game changer in the coming years.
They teamed up to shed some light on how companies might start tapping into this new behaviour in the Netherlands.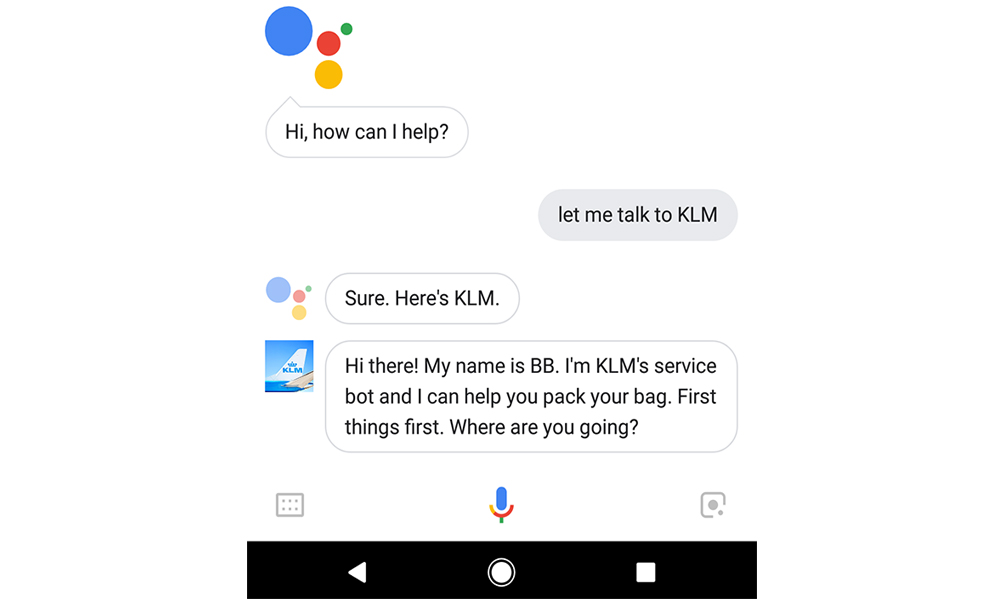 Read the full article.
3. Breaking new creative ground: 3 branding lessons from Åkestam Holst
"The year is 2018, and branding is struggling."
That's according to Karl Wikström, senior strategist at Swedish agency Åkestam Holst, who explains: "Despite new digital touchpoints, new formats, and endless new possibilities, there's a sense of sameness coming out of an industry that promises creativity."
Discover how Åkestam Holst combined honesty, innovation, and the element of surprise to break new creative ground in branding.
Read the full article.
4. The 5 As of successful digital transformation
Recent research from Boston Consulting Group reports that 98% of advertisers are not realising the full potential of data driven marketing.1 According to Google research, only one in three brand experiences are perceived by consumers as being really useful.2
To address this shortfall and help businesses get to grips with the fundamentals of digital transformation, we put together a guide consisting of five fundamental principles. We call them the 5 As.
Read the full article.
5. Digital transformation in 12 weeks: How Proximus and Digitpolitans made it happen
Belgian telecom company Proximus were determined to really change the way they approached marketing, aiming to make their digital marketing data-driven, automated, always-on, and end-to-end.
Proximus partnered with boutique consultancy Digipolitans to tackle the challenge of eliminating silos so they could leverage revenue and cost efficiency in a digitising world.
Read the full case study and watch the video.
6. Customer-focused innovation helps make Bever the most omnichannel retailer in Europe
In a benchmarking project, we examined and rated the cross-channel customer experience of 145 businesses across seven European countries.
Of all the brands we looked at, Netherlands retailer Bever had the highest combined score, so we sat down with CEO Pieter Saman and Omnichannel Coordinator Robert-Jan Tamis, to learn more about the company's uniquely successful approach.
Read the full interview.
7. Better attribution and automation drive generic Search gains for Nordic Choice Hotels
Operating in a highly competitive and sophisticated marketplace, the Nordic Choice Hotels brand used machine learning to improve their attribution and automation, increasing bookings from generic Search and improving overall cross-channel revenue.
Read the full case study.
8. Search automation in the Netherlands and the impact on the role of the Search marketer
The emergence of mobile phones, changing consumer behaviour and the evolution of search engines have created new complexities in the management of Search Engine Advertising (SEA) activities.
The latest report — a collaboration between four search agencies (iProspect, Searchresult, Storm Digital and Traffic4U), two trade associations (DDMA and IAB Netherlands) and Google — explores to what extent SEA activities can be automated, and which skills are needed to make automation truly work for your business.
Download the full report.
9. Sportmaster's data-driven understanding of consumers fuels an omnichannel approach
"No doubt the pace of change is accelerating, and opportunities explode every quarter", explains Sportmaster CEO Jens Høgsted. "Regularly you need to ask yourself whether the current limiting factor is technology, skills, manpower or change management in a broader sense," says Høgsted.
Since embracing an omnichannel culture in 2015, Sportmaster found mobile return on investment 3X higher than previously predicted.
Discover more in the full case study. 
10. Retail customer experience benchmarking: How do the Benelux & Nordics retailers measure up?
With consumers increasingly expecting holistic online and offline experiences, retailers are having to break down traditional silos and embrace seamless, omnichannel models.
In a first-of-its-kind benchmarking project, we examined the cross-channel customer experience of 145 businesses across Europe to understand how retailers were faring.