The impact of digital on the world is growing at an exponential pace. Not only does it enable increased efficiency, productivity, and globalisation, but it also fundamentally expands how businesses and governments operate and how people live their everyday lives. This is especially true for a number of countries defined by BCG as 'Digital Frontrunners', notably the Nordics, Belgium, and the Netherlands.
In 2014, the digital economy measured as e-GDP (the digital share of the economy) is already representing 5-8% of these countries' total economies, and growing around 10% per year. Corporations can make digital a competitive advantage, in particular in marketing where the pace of change and opportunity is tremendous.
In order to succeed in the digital world, the first step is to hold a mirror up to your organisation and ask the key question: "Does my marketing organisation have the capabilities to excel at digital?" This can be a hard question to answer. As Dominic Field, BCG partner, said "One of the big problems that advertisers face is that they do not know what they don't know when it comes to digital marketing."
To address this specific need, Google and BCG came together in 2015, supported by digital-training experts The Knowledge Engineers and a team of marketing industry organisations1 to develop and launch the Talent Revolution Survey. We surveyed 1100 marketers at 57 companies in the UK and Germany across industries, ranging from consumer and retail to education and not-for-profit. We asked marketers to assess their organisations' current digital capability levels across nine skill categories: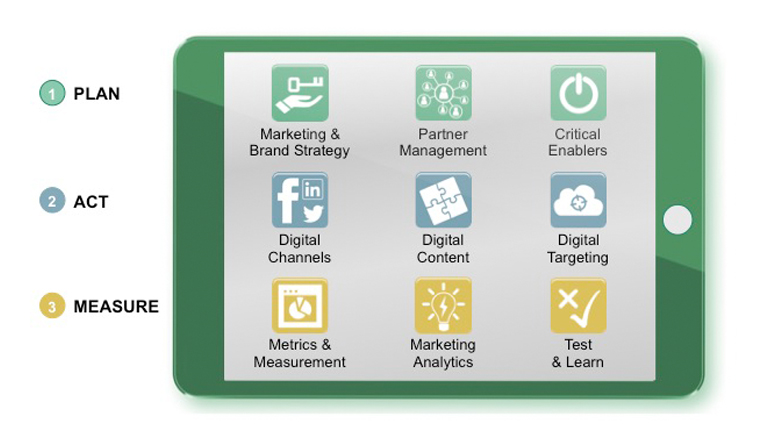 We turned the responses into a 100 point index called the Digital Capability Index (DCI), with 100 representing best practice. The results were eye-opening. We found that the average digital score for all marketers, across all industries was only 57, with retail and financial services showing especially weak results. Companies seemed to especially struggle in the below five areas (scores out of 100 in parentheses):
Video (38): Companies finding consumer engagement difficult
Mobile advertising (38): Evaluating right spend levels found to be particularly hard
Programmatic advertising (41): Serious shortfall of talent in this area
Testing (34): Online not being used well as a testing ground
Partner management (54): Difficult to manage multiple agency relationships
Following on from the successes in the UK and Germany, the Talent Revolution Survey has now been launched in Northern Europe (Sweden, Denmark, Norway, Finland, Belgium, and the Netherlands). This survey is free for any company in these countries and if a minimum of four marketers at your company or agency fill out the survey, you will get a tailored company profile report within 72 hours that evaluates your company's digital capability level.
Additionally, if a minimum of eight people in your company's marketing organization complete the survey by July 1, 2016, your company will be included in our anonymous benchmarks and you'll receive a consolidated report incorporating results across all participants that will be released in August. A sample report from the UK and Germany can be downloaded below.
For practically every company in Northern Europe, the future requires a strong focus on digital marketing. Getting to this future can require a comprehensive CMO transformation agenda (you can read more about developing CMO transformation agendas here). However, a critical first step is to "know thyself" and benchmark the current digital capability level. Understanding where you are today is a critical step to meeting the digital promise of the future. To get a clear diagnosis of where your organisation needs to focus talent development take the Talent Revolution Survey now.
Register to participate here: Talent Revolution Survey