What's been sparking the interest of our readers on Think with Google Nordics & Benelux? We dug into the data to uncover the top three most-read articles in April 2019.
1. Norwegian Airlines harness the power of automation to increase revenue and reduce costs
"We are creating a new market with low-cost long-haul flights, alongside our domestic and short-haul range" explains Mario Garcia, Digital Advisor at Norwegian Airlines, "so it's vital that our paid search strategy is aligned with our business priorities."
Discover how Norwegian Airlines leveraged the power of search and automation to help their new business objectives take off.
2. One minute with… Ben Royce, Creative Effectiveness Lead at Google
Short on time but want to discover some new industry insights? Then our new One minute with… series might be just what you need. We kickstarted by interviewing Ben Royce, Google's Creative Effectiveness Lead.
After working on Search for 12 years, Ben realised that machine learning could provide a powerful new way of understanding what makes a successful video ad. He and his team regularly analyse data from thousands of campaigns, unearthing some fascinating insights in the process.
Watch the one minute video with Ben to hear how insights can help your brand in the long run.
3. How the mobile masters can help you drive conversions
Is your mobile site's UX as good as you think? Businesses score their UX an average of 8 out of 10. But in our research, only a few top brands achieved 80%+ results.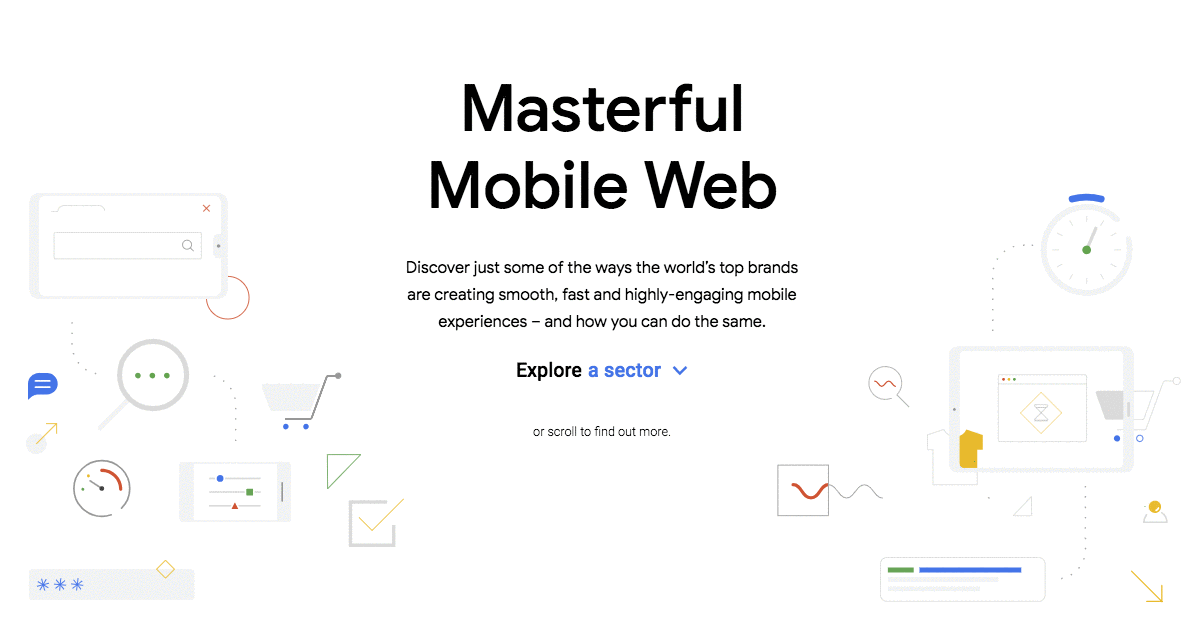 Discover how some of the world's top brands are creating smooth, fast and highly-engaging mobile experiences – and how you can do the same.