YouTube's Bumper ads are six second spots designed around current viewing habits. People around the world now watch a billion hours of YouTube content every single day - an explosion in watchtime driven by a revolution in the way video is consumed across devices.
However, while audiences are still willing and eager to engage with longer-form advertising, brands also need to be able to weave in effective shorter messages to guarantee exposure and a consistent brand experience when attention is at a premium. The six second bumper is the perfect vehicle to deliver brand messages quickly and efficiently.
But how do you capture someone's attention in a matter of seconds? It might sound like a complex creative challenge, but the brands on the latest YouTube Bumpers Leaderboard — which features this year's most-watched six-second bumper ads from across Northern Europe — have it figured out.
So what's the secret to their success, and how can other marketers learn from them? To find out, we spoke with three industry leaders who topped the Dutch, Swedish and Belgian leaderboards respectively.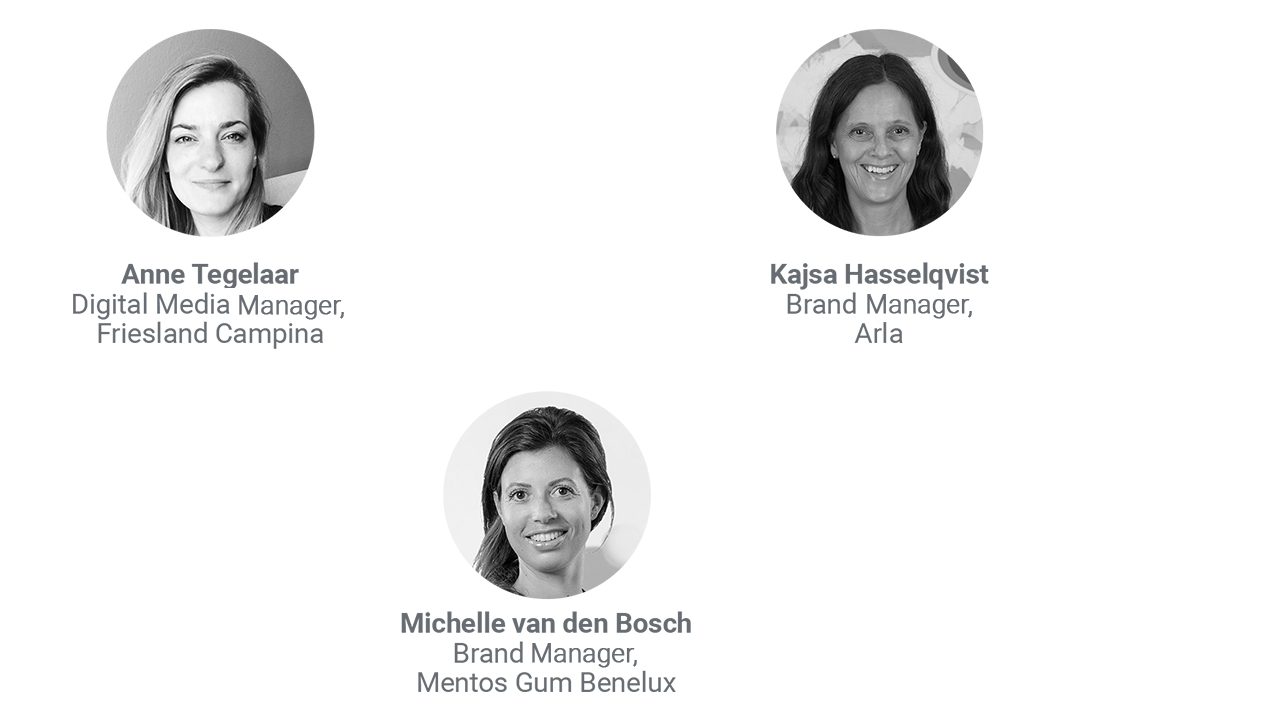 Make a statement
The winning ad across the entire Northern Europe region was Chocomel's 'Zeg 't lekkerder met Chocomel'​ ('Say it better with Chocomel') campaign, which promoted the brand's lettered packaging.
Interestingly, all five ads on the Dutch Bumper Ads leaderboard are for food and drink with Optimel's Drinkyoghurt, Boursin cheese, Hertog's new dessert range and Pickwick's Even... range of herbal tea.
Anne Tegelaar, Digital Media Manager at FrieslandCampina who was behind the Chocomel campaign explains: ​"YouTube plays an essential role within the media mix of Chocomel and generates incremental reach in a highly impactful way. ​Bumper ads especially have proven to be an efficient and effective vehicle to drive reach and awareness for our brand."
Find an insight that relates to your audience
Sweden's winning bumper ad is the Arla milk campaign, Sommar i böndernas eget mejeri (Summer in the farmer's own dairy).
The summer milk and cross-campaign for milk, sour milk, sour cream and cream is actually an animal welfare campaign.
Kajsa Hasselqvist​, Brand Manager at Arla​, explains: "80% of consumers think it's important to know that cows are treated well and taken care of when they choose dairy products. This insight informed our campaign, as we wanted to demonstrate how our farmers are letting cows graze 25% more than what Swedish grazing law stipulates."
By using consumer insights to inform their strategy, Arla has enjoyed a top-scoring campaign, with all products increasing market share during the campaign run.
Keep your story simple
Topping the Belgian leaderboard is the bumper ad for Mentos Pure Fresh Fruit. The business objective was to increase the penetration and the base rate of sales by stimulating trails, by increasing the product awareness of the new Mentos range.
Michelle van den Bosch, Brand Manager for Mentos Gum Benelux explains: "A bumper ad gives us the opportunity to reach our target group online with a short full product focus video for the second time, after seeing the main brand pre-roll. The key for a bumper ad is to keep it simple and clear, by focusing on just one communication objective and showing the brand in the first three seconds."