With an ever growing number of conversions taking place on mobile, more brands are making the leap to mobile-first thinking. Eastpak has been making and selling backpacks since the early 1950s and it understands the impact changing consumer behaviour can have on revenue.
Keen to remain relevant, the brand wanted to improve its mobile experience so it could reach, engage and drive more sales. "Having a fast site and ensuring a good browsing experience helps us to be more in touch with our customers, who then can stay in touch with our brand and their favourite products," says Sara Munaretto, Digital Sales & Marketing Director at Eastpak.
Creating a mobile-first culture
The key to delivering a great mobile experience is to ensure that every team is onboard. It takes an entire company to build a mobile experience that lives up to consumer expectation. Everybody needs to understand the importance of mobile and the role they play to succeed. From C-Level executives who make business and budget decisions to marketers, developers, designers and data analysts.   
Eastpak holds regular cross-functional meetings with internal and external contractors to identify problem areas and plan and execute UX improvements. "Concentrating on the user experience on mobile devices has helped with implementing small changes that could make the difference in the conversion rate," says Marco Lanzi, Senior Product Manager E-Commerce at Eastpak.  
Working alongside Google, the teams used Google Analytics to pinpoint and prioritise mobile pages for conversions and mini-conversions — including click through and online forms. The teams then implemented a series of A/B tests to establish what resonated best with their audiences. Here's the simple but highly effectively lessons learned:
1. Establish a CTA Hierarchy
So called "ghost buttons" are easy to create and great for grabbing attention. But over use tends to take away from primary CTAs. The team tested using ghost buttons only for secondary CTAs and saw its click through rate increase by +4%. Four buttons were tested and an overall increase of 20% was recorded.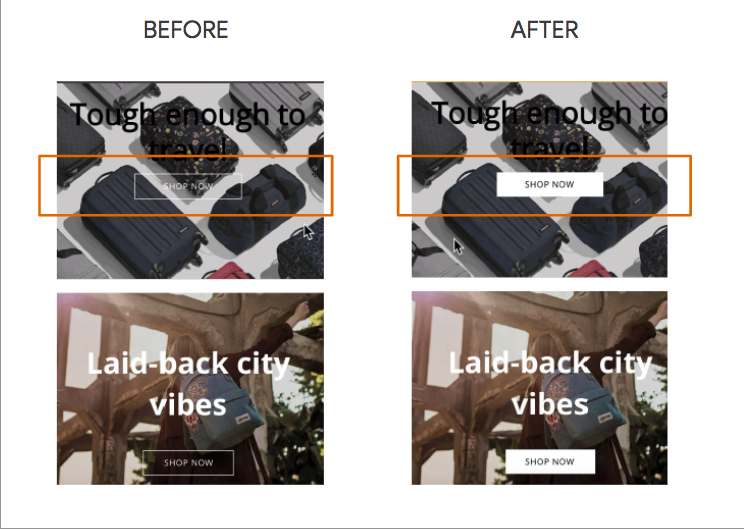 2. Use of colour
The team tested using colour schemes in the header to highlight the "proceed to checkout". The simple change boosted conversion rates by 12%.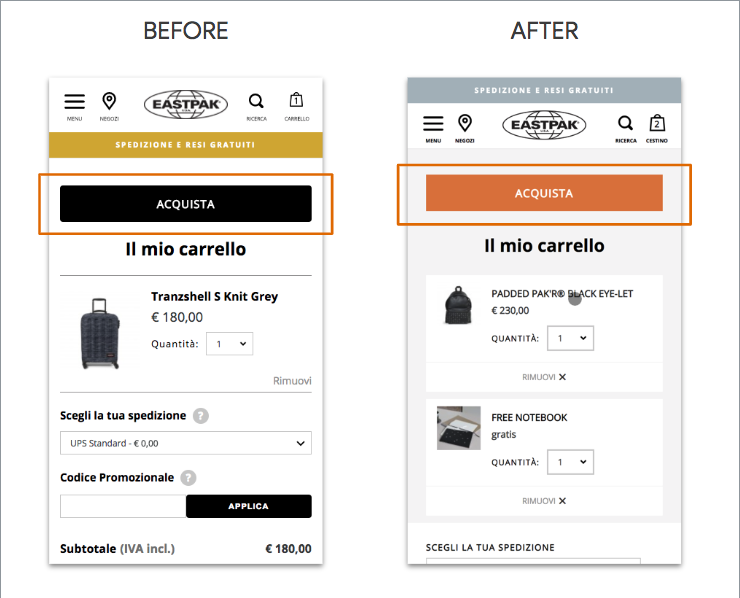 3. Incentives work
CTAs work best when the user understands the benefit. Eastpak gave its audiences 2-3 incentives for each action. Since making the change, newsletter subscriptions have increased 33% YoY.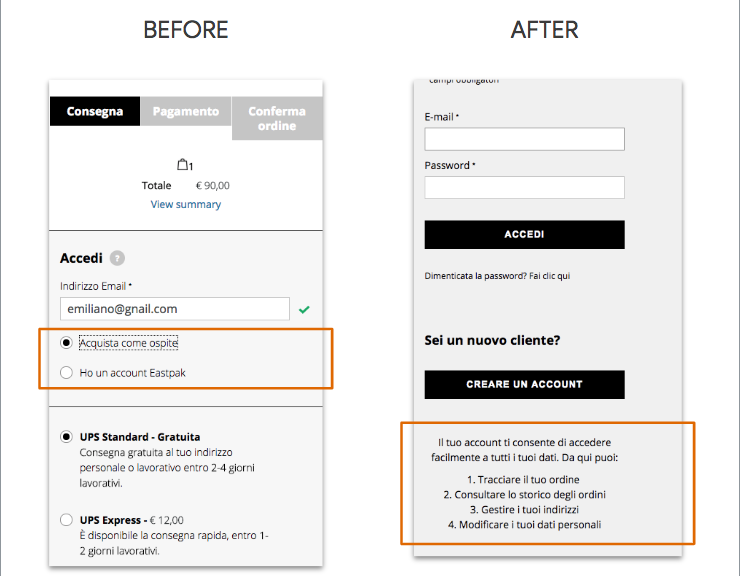 4. Autocorrect and suggestions
Typing on a small screen can be frustrating. By using autocorrect and suggestions for email in forms the team managed to drive down bounce rates. On the "your details" page bounce rate fell by 18% and a further 25% on the delivery details.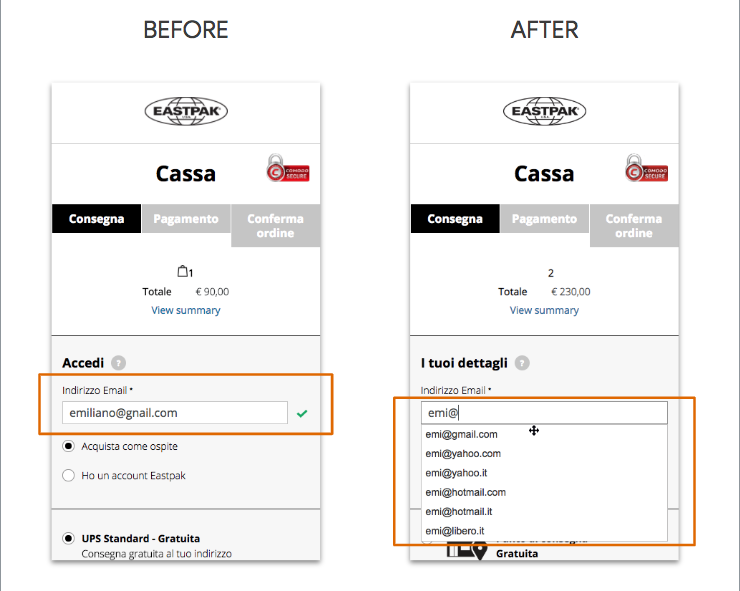 5. Use the search function
The team made the search function a more prominent element by showing the entire bar instead of a magnifying glass icon. This change saw an 18% increase in CTR.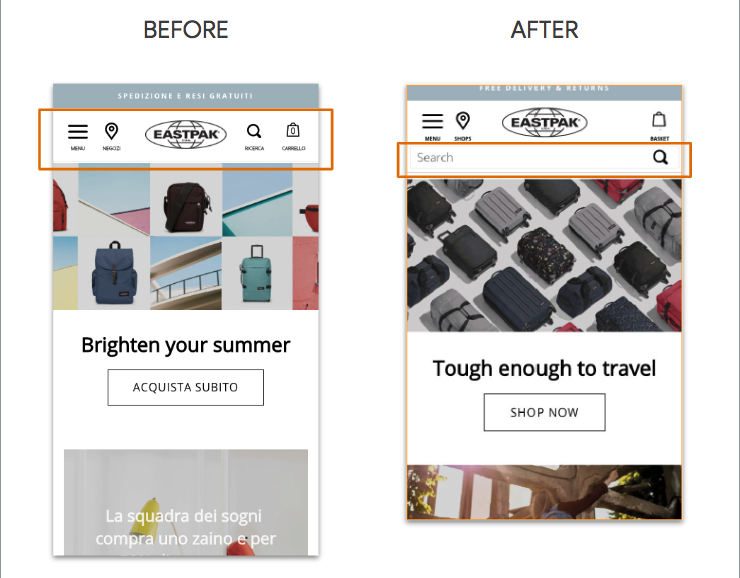 These five simple changes had a profound impact on performance. "By strengthening brand awareness and increasing sales over the long term, the mobile UX plays a key role in reducing stressful and problematic experiences online… allowing new and returning customers to spend more time in contact with the brand and the products they love," says Munaretto.
Overall the team saw a 33% increase in newsletter signups, a 12% increase in conversions and cart abandon rate fell by 18%. By onboarding the entire team, the brand was able to invest and improve in the mobile experience.