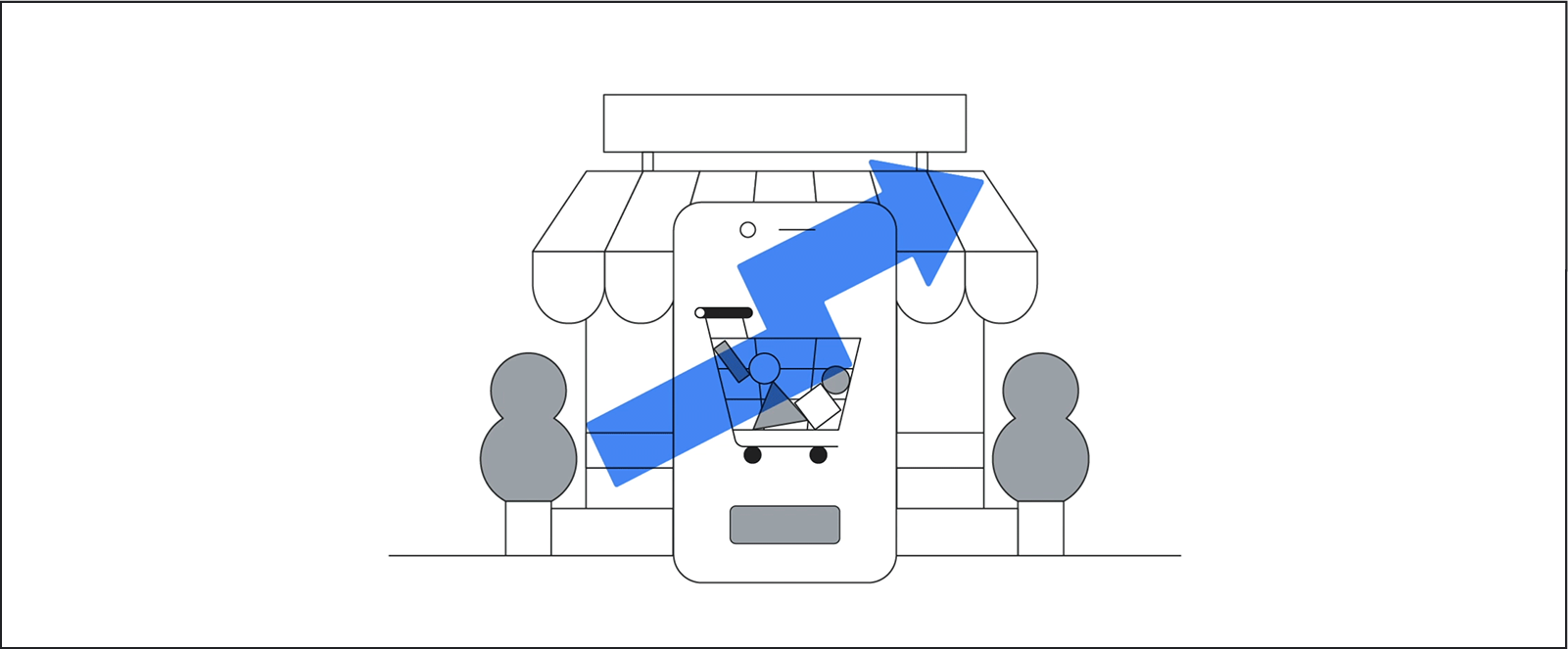 There's a reason why mobile strategies are often built on speed. As research shows, customers expect a fast experience, and even a one-second delay in load times can affect conversion rates by up to 20%. As brands concentrate on the technological solutions that will help them shave off milliseconds, it's key not to forget those who requested the speedy experience in the first place. Mobile speed is the foundation to build upon when focusing on user experience, and Carrefour knows this.
Mobile speed is the foundation to build upon when focusing on user experience.
"Mobile is the battle we need to win," says Jean-Philippe (JP) Blerot, head of digital and e-commerce at Carrefour Belgium. "More than 60% of our customers come to our website that way."
While speed is still a priority on Carrefour's list, ensuring their mobile customers are met with a frictionless experience sits at the top. Not a bad choice, considering that 83% of global consumers say the experience a company provides is as important as its products and services.1
To accelerate the process, Blerot and his team started off by identifying all customer pain points and worked hard to remove them as quickly as they could. "In 2019, if a customer added 100 products to their basket, it took 20 seconds to calculate the total cost. Now it just takes two," Blerot explains.
Shifting the focus
More and more searches are made on mobile devices, but for Carrefour, this wasn't necessarily visible in their results. "Looking at the data, we saw that our site attracted a high volume of traffic, but somehow the conversion rate didn't mirror that," says Blerot. As the team came to the conclusion that their site was hard to navigate for consumers, they knew it was time to change the focus of their online strategy from business-centric to user-centric.
It was a natural transition, partly because Blerot realised there were several business concepts a consumer-led strategy could benefit from. "Marketers have one-to-one meetings with their managers all the time, but how about having those one-to-ones with your customer?" asks Blerot. "Follow your customer. Follow their requests. If you take a one-to-one approach, you can deliver personalisation across all your media channels. Even more than personalisation, we begin to think on individualisation."
Keeping it simple
As part of their user-centric approach, Carrefour focused on simplifying their user journeys and optimising for mobile. This meant analysing and improving the full user experience.
One thing they noticed is that they were competing against themselves. "We had three separate websites — one for each department — but rather than being helpful, it was only causing confusion among our customers. We simplified the process by merging those three sites into one, in just six months," says Blerot.
A similar example was the website's overly complex sign-up page, where customers were required to complete 23 fields before being able to start their shopping journey. "It's like trying to get into a store with a blocked entrance," admits Blerot. "That's not the experience we want to provide, so to open the doors of our online store we brought those fields down to three."
Learning from other industries
Though Carrefour may operate in a range of different verticals, Blerot doesn't think these should be treated as separate. "Whether you're talking about the food or non-food industries, you're serving the same clients," he explains. "That's why we look to a wide range of industries, not just supermarkets, for inspiration on how we can create a smoother, simpler process and do better."
Ultimately, it's the brand's digital transformation and shift towards data-driven marketing that has allowed them to troubleshoot and identify areas of opportunity for better mobile assets and a frictionless user performance. It's a significant transition that requires an open mindset and willingness to experiment — and that's something Carrefour will certainly benefit from in the future.