One of today's major marketing challenges is prioritisation. With consumer behaviour changing daily and technology developing rapidly, establishing a focus point can feel more like going with your gut than developing a strategy. For Telia Norway, a telco operator, this was all the more reason to adopt a customer-centric approach. "We didn't have a dedicated mobile strategy," explains Geir Jangås, Head of Digital and Analytics at Telia, "but when we discovered our customers spent most of their time on their phones, we knew that we needed to adapt."
What followed was a quest to improve the mobile user experience for all customers, but uncovering what the customer wanted wasn't as easy as they had hoped. "The user journey is now more complex than ever," affirms Jangås. "For many companies, this is a reason to focus on the device rather than functionality or features that could help the customer. But we knew this approach wasn't going to give us the results we were after."
Instead, they took inspiration from software companies that innovate beyond the limits of the industry in which they operate, urging all teams to put the user first no matter what they were working on. To achieve this, Telia needed to map the customer journey, get a clear understanding of it, and ultimately, act on the insights with A/B testing.
Reducing friction to improve the mobile experience
Getting a better grasp of their customers' behaviour helped Telia identify a number of opportunities for a better mobile experience, but technologically it mostly came down to reducing friction in the customer journey. As they were new to this, the company adopted a test-and-learn culture and came up with four different tests that each served a specific purpose.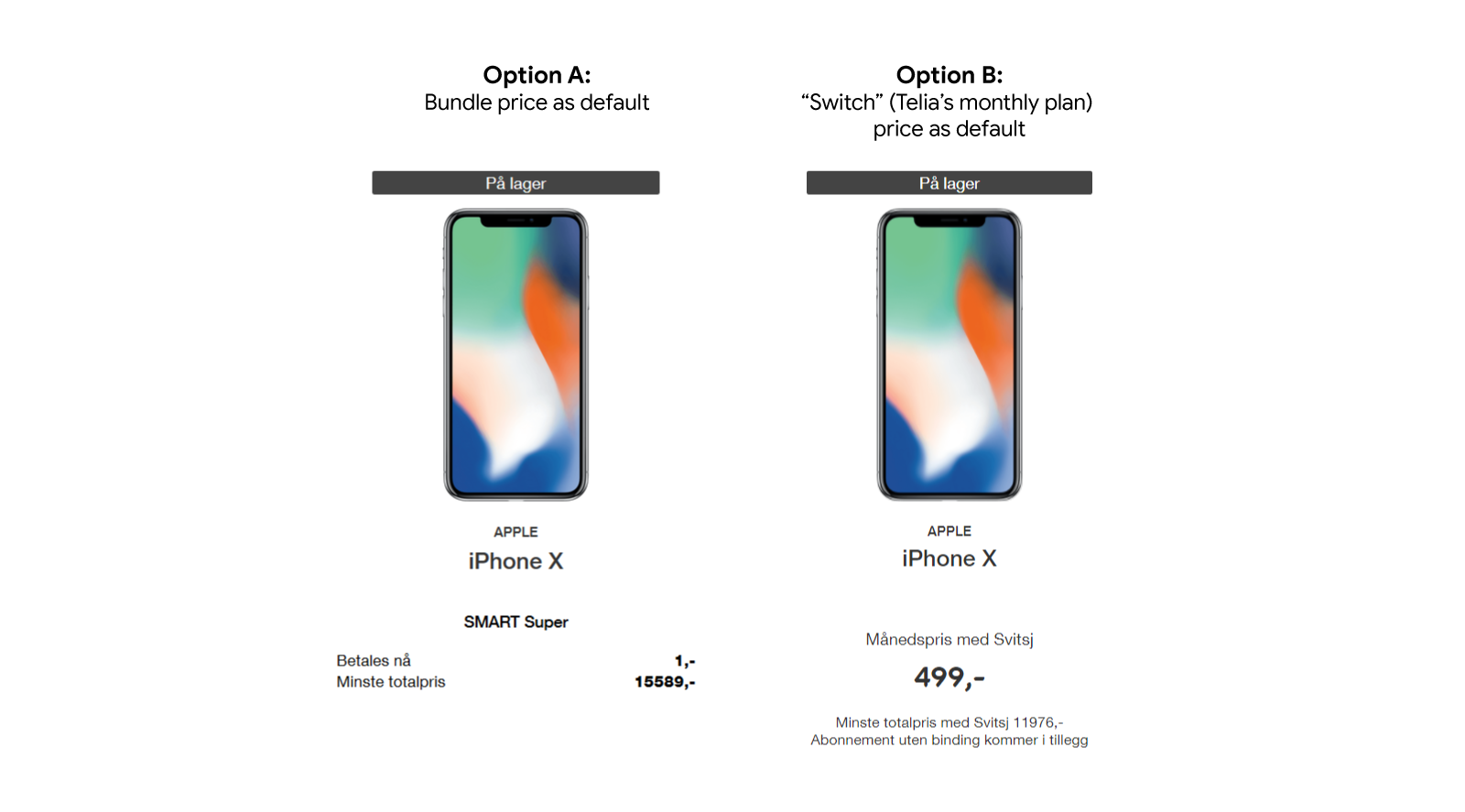 For example, one customer-facing website page outlining financing options originally featured a range of prices depending on the customer's choice of subscription. To simplify the process, the team redesigned the page to display only monthly prices, and then ran an A/B test for nine days using the old and new pages. The result? Sales of the promotion advertised on the new page went up 94%, leading Telia to conclude that the old page had confused customers.
They also tested the impact of language; originally, the shopping cart page ended with a very generic "continue". To increase completion rates, the team attempted to guide customers to the next step in the checkout flow by changing the call to action (CTA) to "select mobile number" on all platforms. After A/B testing the two CTAs for 20 days, the subscription purchase conversion rate went up by nearly 5% on mobile, while the bundle purchase conversion rate increased by 17%.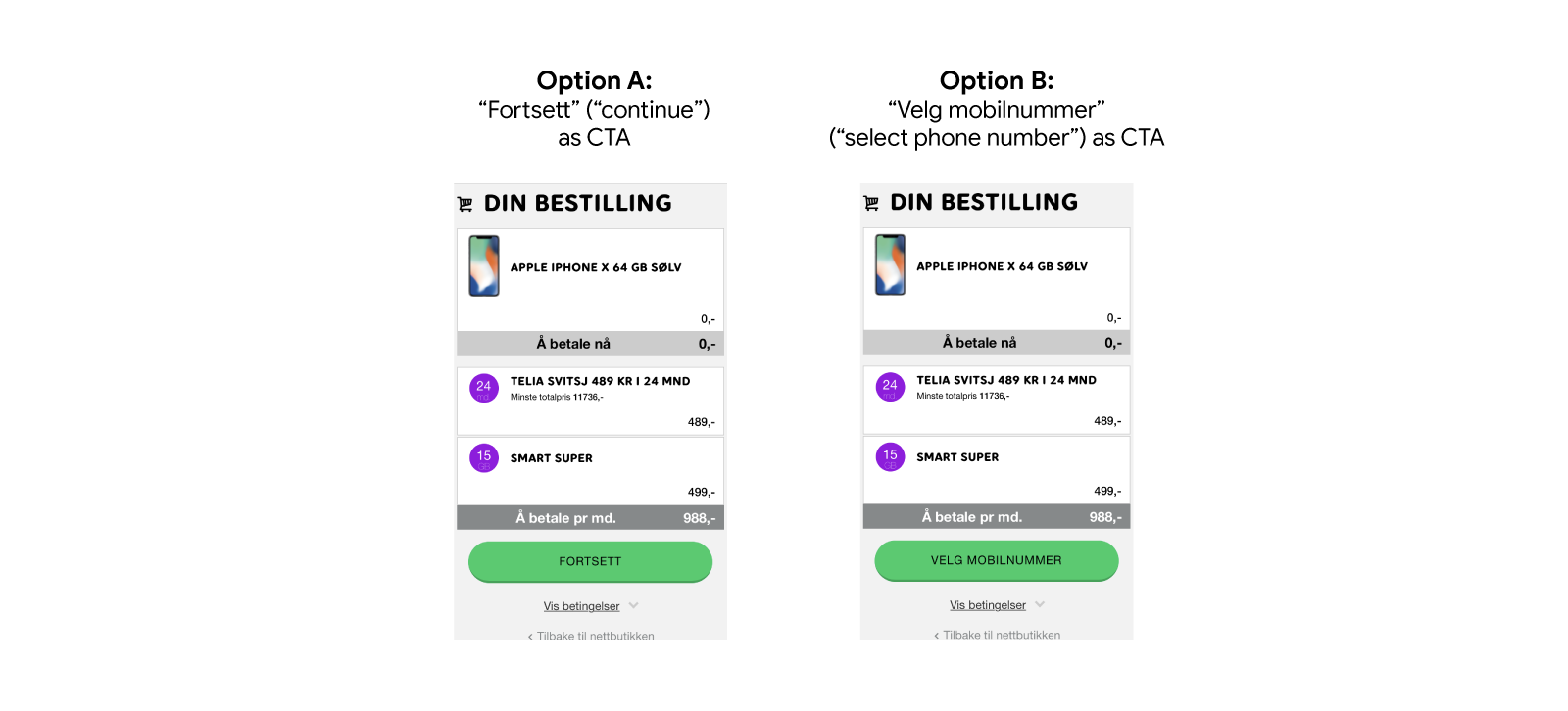 The success of this approach showed the company the value of a testing culture. "One of the most important takeaways is to never settle on a solution and make testing and improving a natural day-to-day task. The accumulation of many small improvements can bring a whole lot of business and customer value," says Jangås.
Focus on why customers interact, not how
According to Jangås, companies often take digital transformation too literally, considering it a technology-driven change. "But that's not the case," he says. "It's much more in the mindset of how you perceive customer interactions using data and digital touch points with the customers than the technology in itself, so the people and culture are very important."