Hosted at Stockholm's Meeting Room, the Think2017 with Google event focused on full funnel, data driven marketing. The event space was transformed into a homage to data driven creatives, and the agenda was packed with interesting cases, learnings and facts which really helped to bring the concept of automation and data driven full funnel marketing to life.
From programmatic to data driven marketing: Anna Wikland, Country Manager, Google Sweden
At Google, programmatic is increasingly referred to as 'data driven marketing'. If purchased, managed and executed correctly, data-driven marketing enables advertisers to produce more relevant creatives, with better messages that are less intrusive: and that's what Google Sweden is aiming for.
The landscape is changing, and with it is the approach of marketers and advertisers. We are heralding in the automation and cross-device measurement of advertising, and using attribution to understand how all channels and devices affect digital business.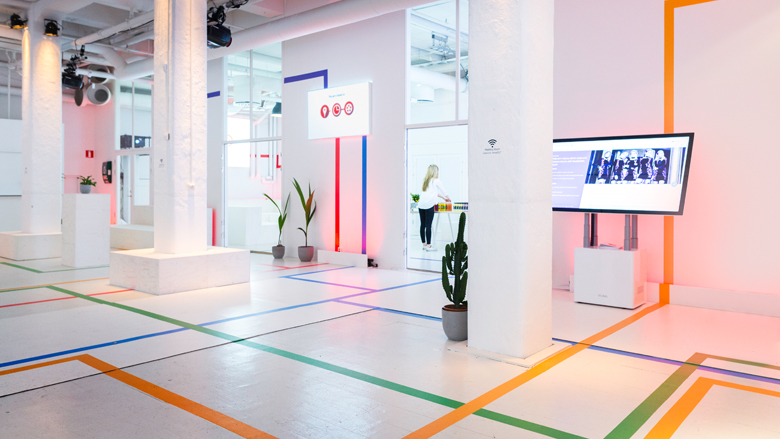 Building a personal assistant: Andrea van Scheltinga, Product Manager Google Assistant, Google
Today's world is focused increasingly on mobile and other interconnected devices. Assistant, for example, is launched on three surfaces: on Pixel, Google Allo and on Google Home. With its understanding of natural language, the Assistant works seamlessly across these surfaces with the voice as the primary form of input.
However, it's not enough for the Assistant to simply understand what users say. A conversational interface is a unique opportunity for the Assistant to use its understanding of natural language and engage its users in a much richer dialogue which incorporates knowledge of the world in general ), the world of the user and the user's current context.
What makes Assistant possible is data. As well as being informative, Google Assistant retains data that you have given it and adapts it your own personal needs , giving the user a truly bespoke experience.
The dream of a data driven ecosystem in an always-changing cyberspace: Mats Hökdahl, Digital Campaign Manager, Vattenfall
It's not easy being a media buyer. It's a pretty complex day-to-day operation, coordinating agencies as well as organising a company's own internal development. Vattenfall decided to change their approach so that the company, agencies and partners could all look at the same data.
Getting the basics right is crucial before starting to build an ecosystem. KPI framework is also an essential: you need to know where you stand so you know how to maximise the data when you start experimenting and using more and more creatives, channels, devices and segments in your marketing. Watch the full Vattenfall case here.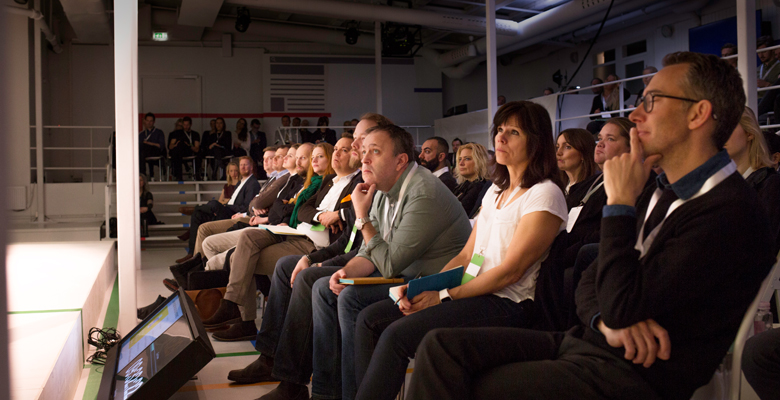 The pillars of data driven marketing: Claes Eriksson, DoubleClick Media Buying Solutions, Google
Data, Organisation and Creatives are the three cornerstones of data driven marketing and having all three in place will drive success.
Data: Companies need to establish what data they use, how they use it - and when. It is just as important to include targeting as it is to exclude certain target groups.
Organisation: Set up an organisation for the best success by ensuring that there is continuous feedback to the marketing team. Move from a silo organisation to one with a project lead who has continuous communication with all of those involved in the marketing.
Creatives: Delivering the right message at the right time is essential, and data driven creatives can achieve this.
Engaging audiences: Your consumers are more than a demographic: Katie Erbs, Platforms Brand & Creative Solutions Lead, Google
Marketers have a wealth of data at their fingertips, enabling them to go far beyond traditional demographics used as proxies in traditional media buying.
Research shows that when you target for demographics alone, you risk missing out on a big share of your potential audience. This is because your consumers are more than a demographic and there are deeper layers to who we are besides age and gender.
How we live our lives on the web day-to-day that we generate signals. At Google we call these the 'I want to moments'; it's when consumers want to know, watch, find, or buy something and turn to the web that they reveal the most valuable signals.
Programmatic is the technology that helps both marketers, media and creatives to capitalise on all those data signals, in real-time, to communicate more effectively. It's in how you capture and activate data that will shift programmatic from just being about efficiency in marketing to being truly effective.
Efficiency in a programmatic world: Simon Yule, Senior Digital Marketing Manager, SAS
There are three key strands when it comes to ensuring efficiency with programmatic marketing: technology, creatives and organisation. Technology is underpinned with a robust strategy, siloes and harnessing (and maximising) data.
Data enables creatives to be relevant to the consumer, whilst dynamic ads enable scale and personalisation. Before implementing DoubleClick Studio, SAS only had 400 generic messages; today, they have 1.3million+ with all possible combinations. An analytics platform that integrated search and programmatic display bid tools make this possible. Watch the full SAS case here.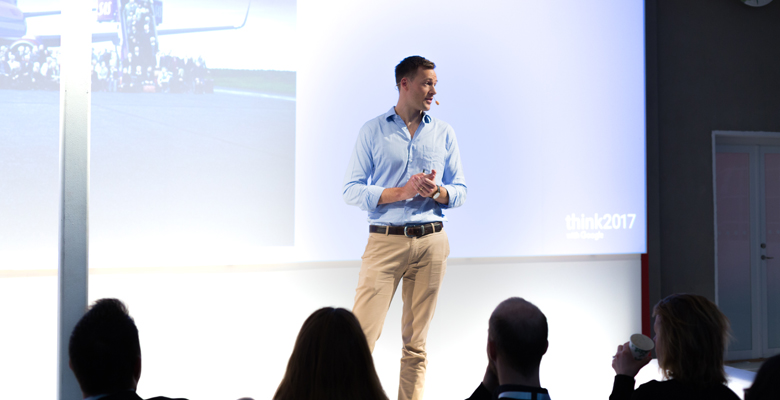 Dynamic ads in data driven marketing: Ulla van Berkum, Commercial Director, Amnet Sweden
Media agencies face challenges with traditional advertising processes. It takes time, it costs money and it isn't efficient. The Dentus Aegis Network have been taking programmatic to the next level by using dynamic ads based upon client data.
Choosing a holistic programmatic platform results in more intelligent advertising that is time efficient, cost efficient and offers a better experience for the consumer.
Introducing data driven marketing at Tele2:David Fjäll, Senior Advisor, Curamando
Data driven marketing requires a solid foundation and it is of utmost importance to get the groundwork right with one ad tech platform before you begin to do anything else.
Connecting insights is key, and this is done through a mix of technology, training and working together with the client. Client ownership of data and an organisation that supports programmatic well, and allows the data to flow through, is key to data driven success.
Winds of Change: How Data Changes Everything: Patrick Collister, Creative Director, The ZOO EMEA, Google
ZOO is Google's creative think tank; the ZOO team work on new ideas that utilise the winds of change that currently blow through the advertising market.
Data provides the insights which can inform the ideas brands might use to gain better reach and influence their target audiences. If the brand can innovate as well, even better. Brands need to start 'doing' instead of just 'saying', and looking for fun ways of engaging with their audience. By creating ads that are targeted and relevant to the consumer, they will create an experience which resonates with the consumer and harness data to its full potential.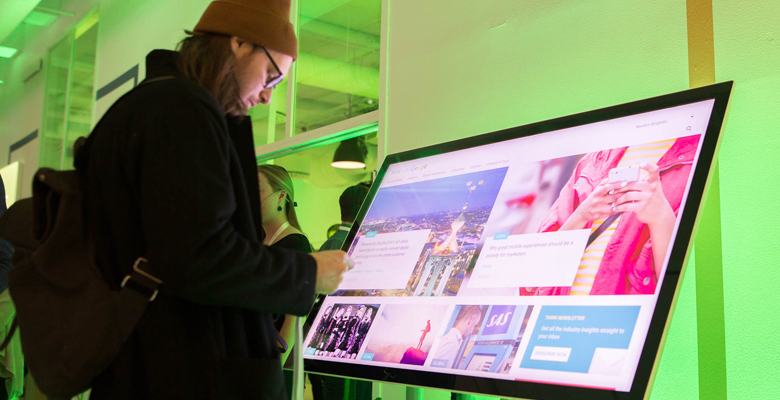 Keep thinking and ensure you are up-to-date with all the latest data, inspiration and case studies. Click here or on the image to subscribe to the newsletter.