On 8 November 2017, Google brought together the leading marketers from the Netherlands and gathered renowned international experts to speak about the latest technologies and showcasing real life business cases. Three central topics were on display: data, connectivity and automation. The main take-away: data is not a result, but the very beginning of an abundant stream of tangible solutions for effective marketing at scale.
Thanks to constant and easy access to technology, businesses can adopt promising advantages when it comes to interacting with their customers, but keeping up is key. People expect relevant and convenient experiences now more than ever. Making use of the newest developments ensures combining both scale and optimized personal approach.
 DATA
It's hardly news that today's leading marketers have integrated data into their marketing and advertising strategies. Fully understanding how customers are moving through channels and therefor investing from a data perspective has become paramount. This not only more effectively helps them understand their customer's needs, but also permits identifying their intents at all touch points along the journey.
Data driven strategies enable your organization to tap into direct sources of intelligence, build clever models and connect your insights to transform your organizational culture and maximize the output. Understanding your audience is key when it comes to driving better performance and growth. It's not about data making decisions, because only humans can do that: it's about you becoming smarter.
Smarter with Data: Power your Marketing, Xabier Ormazabal, Head of Marketing, Google Cloud EMEA
Since the customer journey isn't linear, our marketing shouldn't be either. In order to make better decisions and engage more effectively with our customers, we have to shift from channel-first to customer-first. Research shows that businesses that integrate multiple sources of customer and marketing data significantly outperform other companies in terms of sales, profits and margin. These organizations also have dramatically higher total shareholder returns.
Client Case: Humanized Advertising, Kevin Duijndam, Cross-channel Marketing Manager KLM
What if you reach the point when the amount of data you've collected seems to stands in the way of customer intimacy? Airline company KLM decided to look at it from the people's point of view and started humanizing their advertising, in order to get the right message through to the right kind of customer. For instance, frequent flyers stopped receiving offers not of interest to them. The result: an even more valuable relationship full with a pragmatic approach, without any waste or irrelevance, which led to more than twice as many bookings at the same cost. Read the full case study here.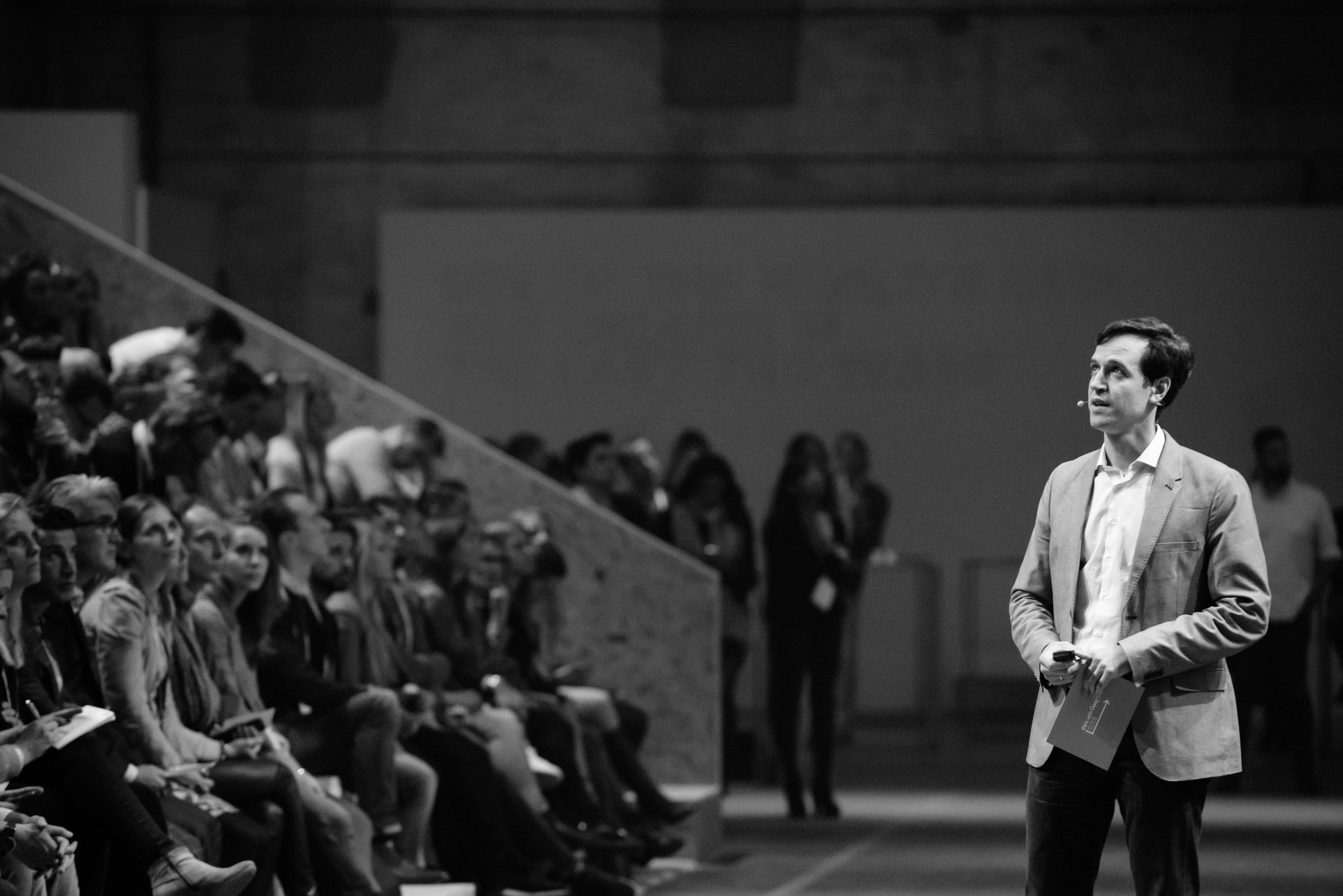 CONNECTIVITY
Full connectivity ensures you are relevant for your customer at every moment that matters. Tie all capabilities together and make for innovating or welcoming solutions that help you integrate your products and services into people's lives. Take away as much friction as possible and make for a seamless experience. Where there is friction in the customer journey, there is room for competition.
In order to that, design obvious interfaces which serve both existing and new users. Use the best web technology available, such as progressive web apps and accelerated mobile pages and identity API's. With 53% of the mobile site visits dropping of when the loading time is more then 3 seconds, test your own site speed at testmysite.withgoogle.com
Obvious Designs: Connecting with Customers through Mobile and beyond, Luke Wroblewski, Product Director, Google
Businesses as well as users want obvious and easy-to-use designs that help them achieve their goals. But design is only obvious in retrospect. It's never easy either: what seems clear now, often took years of iterations. The good thing is that this process solidifies your strategy.
Client Case : Jumbo, Sander Hoefnagels, Head of Format & Local Marketing & Media, Jumbo
Retail chain Jumbo started with centralizing the customer in their strategy to take the online delivery market of groceries in the Netherlands. With the use of use of groundbreaking technology such as a mobile scanner app, they cleared the way from people's offline refrigerator to the online supermarket. Thanks to their latest data-driven campaign Jumbo has brought down the barriers of online grocery shopping and achieved a successful, structural adaption of customer behavior, in less than eight weeks.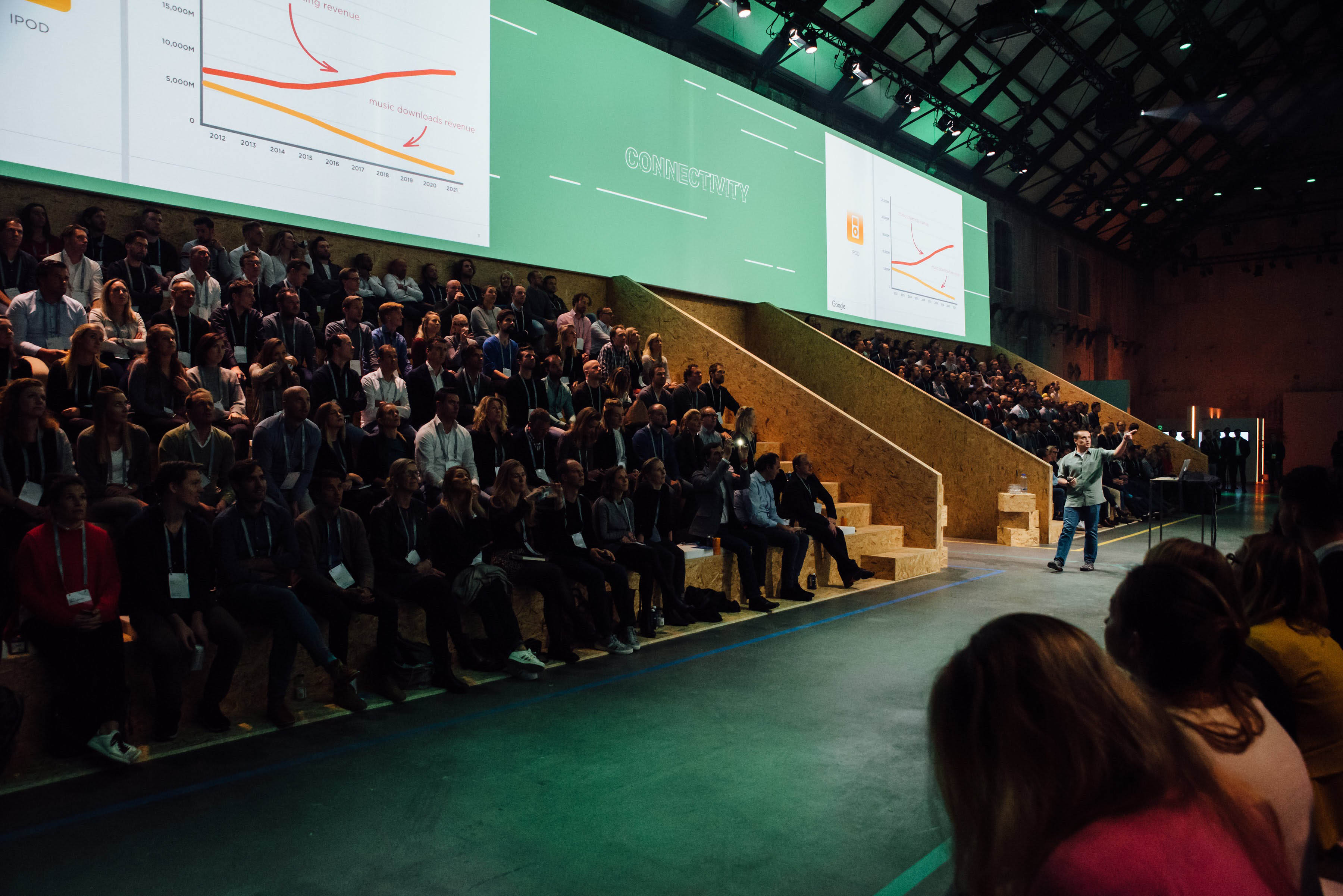 AUTOMATION
By providing relevant and convenient experiences your organization can create very meaningful moments. In order to do this at scale we need to automate all that can be automated. There are simply too many different audience segments to serve, too many signals to act on and too much data for humans to keep up with.
If you want to become the champion, you cannot but free up time to focus on strategy. Therefore, let machines do what they do best so that people can do what people do best, because effective advertising needs creativity more than ever. Do make sure to prepare your workforce for the future by upskilling in required technical, creative and analytical skills or partner up with a skilled expert.


Radical Technology; Why Now?, Matt Feigal, Lead Customer Engineer, Google Wind and Google Cloud Platform
Where artificial intelligence is the science of making things smart, machine learning consists of making machines that actually learn themselves to become smarter. Machine learning is essentially when algorithms are taught via data input. They absorb massive volumes of data and are trained, using more data and human-defined categories, to improve their predictions.  This opens up possibilities in terms of taking time-consuming task out of hand, and replacing it with coming up with innovate ideas and strategies.
"Thanks to the explosive curve of computation, we now can easily integrate machine learning on a large scale. With all the amounts of data we produce, the way we handle things now is unsustainable."
Marketing in the Age of Automation, Ian Carrington, Managing Director, Performance Advertising Solutions, Google EMEA
Today there are millions of customer signals available to make marketing and advertising effective, but the difficulty of making useful combinations grows proportionately, let alone doing that in real-time. A good reason to let machines do the heavy lifting, for instance by enabling smart bidding for media placements. Note that automation is not meant to eliminate human involvement; it's specifically designed to empower the impact when human skills are called for. 
"Automation makes you forget about the dull stuff and opens up more time to focus on maximizing the big opportunities. Embrace today's technology and maximize your efficiency – and job satisfaction."
Client Case: MediaMonks, Andre Rood & Kristopher Smith
Automation presents large scale with local flexibility, and thus way more opportunities to tap into relevant moments of your customers in an extremely targeted way. At Netflix this meant developing an automated range of dynamic video clips by using Google's Directors Cut, based on what someone would be searching for, and showing these as a personalized ad to promote the newest season of Narcos.
Beyond Data & the Role of Creativity, Jeremy Brook, Creative Business Partner, Google Northern Europe
Focusing on data doesn't mean kicking creatives out of the room. All new tools available will actually permit you to lift your digital storytelling to a higher level, so there is more need for creativity than ever. We need to start using data like a paintbrush and stop forgetting that creatives need data as anyone else.
"Connectivity is making the small screen ever more important. It's these devices on which the most meaningful connections occur; moments where you can so much more easily tap into to."