When you think of "personalised shopping," what comes to mind? For me, it's a stylist who gets to know the occasion I'm shopping for, my preferences, and my favourite colours. They select outfits tailored to my taste. But personalised shopping isn't just for the in-store experience. These days the stakes are high, as retailers have to build that personalised shopping experience online — and that means from the warehouse to the wrapping.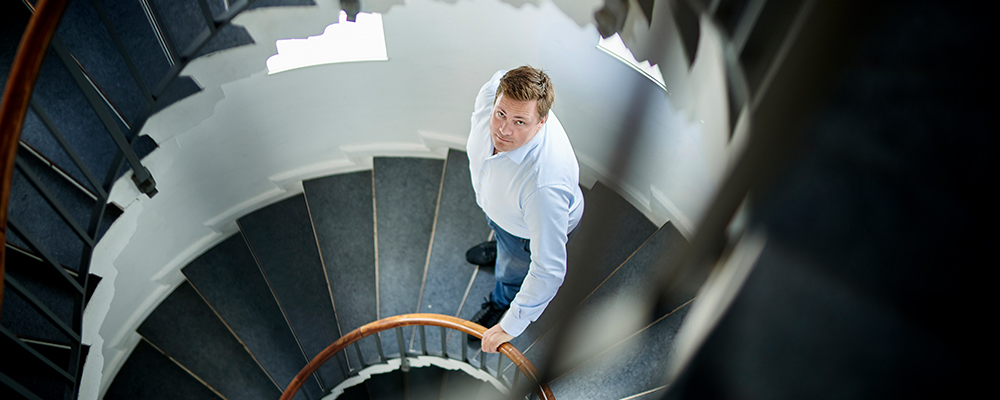 That's where machine learning comes in. Retailers are starting to tap into the power of machine learning to make the online shopping experience as personalised as it may be in a high-end department store.
One such retailer is Boozt.com. The company thinks of itself not as a fashion company, but a technology company that sells fashion. "We are an ecommerce company with marketers building the growth," says Jesper Jensen, Online Marketing Director at Boozt Fashion. We caught up with Jensen at the hotly anticipated Copenhagen Fashion Week, where Boozt was sponsoring the event.
It's that foundational focus on data, the customer, and marrying the two, which fuels Boozt's approach. "In everything that Boozt does, customer service is key. Without customers there is no company," Jensen says. And it's Boozt's use of data and machine learning that's building the personalised experience.
Setting up shop with a solid data foundation
Boozt has applied machine learning at every level of the company to ensure that each one of their active 4 million customers across the Nordics has a personalised experience. That means starting with a solid foundation of information points about the user. "Every retailer will have a default experience, which everyone will experience once they visit a website for the first time," Jensen explains. "Boozt has that default experience, but we also have around 400 different information points for each user, which enable us to personalise content and user experience onsite."
Jensen and his team believe it's the ability to leverage this data that sets Boozt apart from other online retailers. "It's not the wrapping of the webshop, and how it looks – it is the way we make critical decisions based on data. We always use data to improve the customer experience."
Personalising the customer experience
So, what does a personalised customer experience (CX) actually look like for Boozt? It's all about relevance, according to Jensen. This starts from the emails that customers receive, with newsletters providing information on brands and offers based on personal preferences and previous purchases.
When it comes to shopping on the site, personalisation is still key – but Boozt faces a challenge. "We have a huge inventory," Jensen explains. "Say you want to find a dress for a summer party, but there are 5,000 dresses to choose from – would you like to scroll through them all, or should we as a company curate dresses that we believe will be of relevance to you? You want it to be on-trend, by a Scandinavian designer, you prefer neutral colours maybe. By leveraging machine learning and the information from our data points, we can show you the dresses most aligned with what you are looking for in the moment."
Creating personal moments for customers – and brands
Boozt taps into seasonal retail moments, whether it's Valentine's Day, Mother's Day, or Black Friday. But data also enables Boozt to create their own custom promotions. "We invent our own days," explains Jensen. "A year after placing your first order we send you an anniversary email with a special gift. We have different tactics that are not only about seasonality."
Loyalty is a focus point, and not just for customers. As Boozt is a multi-brand retailer, they leverage media campaigns with some of the 600 labels and designers they stock. "For example, we work with our partner brands to collaborate on campaigns that target customers who have previously bought from that brand on Boozt with relevant seasonal communications," says Jensen. "Data can deliver the right message to the right people at the right time."
Machine learning to enhance CX
Machine learning is used across Boozt's company operations beyond the user-facing ones, with the core goal of achieving a better CX. "We do a lot to ensure that people get their products quickly. Machine learning in our warehouse helps us to optimise efficiency for pick-and-packing processes. 70% of customers who made a purchase on Black Friday 2018 received their orders the next day," says Jensen.
Machine learning also underpins Boozt's customer service, where they use TensorFlow, an open source machine learning library for research and production, to pre-score customer emails on the ones that require an urgent response.
Combining data with judgment for balanced machine learning
Although data plays a pivotal role in Boozt's operations, Jensen is mindful that balancing data with judgment is key to a winning strategy. "In our industry, you can't send four emails a day to a customer and expect them to be inspired. You need to combine informative data to ensure that your content is inspirational and makes a connection."
As for what's next for Boozt, Jensen reveals that a pair of ski pants inspired his next project. "I was on a skiing vacation and needed new ski pants," he explains. "I thought of Boozt but we couldn't deliver to the ski location. We need to be closer to our customers and adapt to their increasing expectations – and we're working on it."