Lucy Sinclair is the director of the insights team at Google Europe, where she and her team analyse changes in consumer behaviour. In this regularly updated article she'll be highlighting what topics are on people's minds during this unprecedented time.
The impact of the coronavirus pandemic has been felt by everyone around the world, changing the daily lives of people and businesses. As people adapt, consumer needs and behaviours are constantly changing, posing new challenges to marketers.

In order to help you understand what is top of mind for people during this period, we'll be regularly mining Google Trends data across Europe. These insights will cover three key areas:
Immediate needs
New day-to-day realities
New trends in behaviour
Since the dynamics of the pandemic can change from day to day, we'll be updating these insights regularly as we see new trends emerge.
Below are insights from the week of 23 March 2020.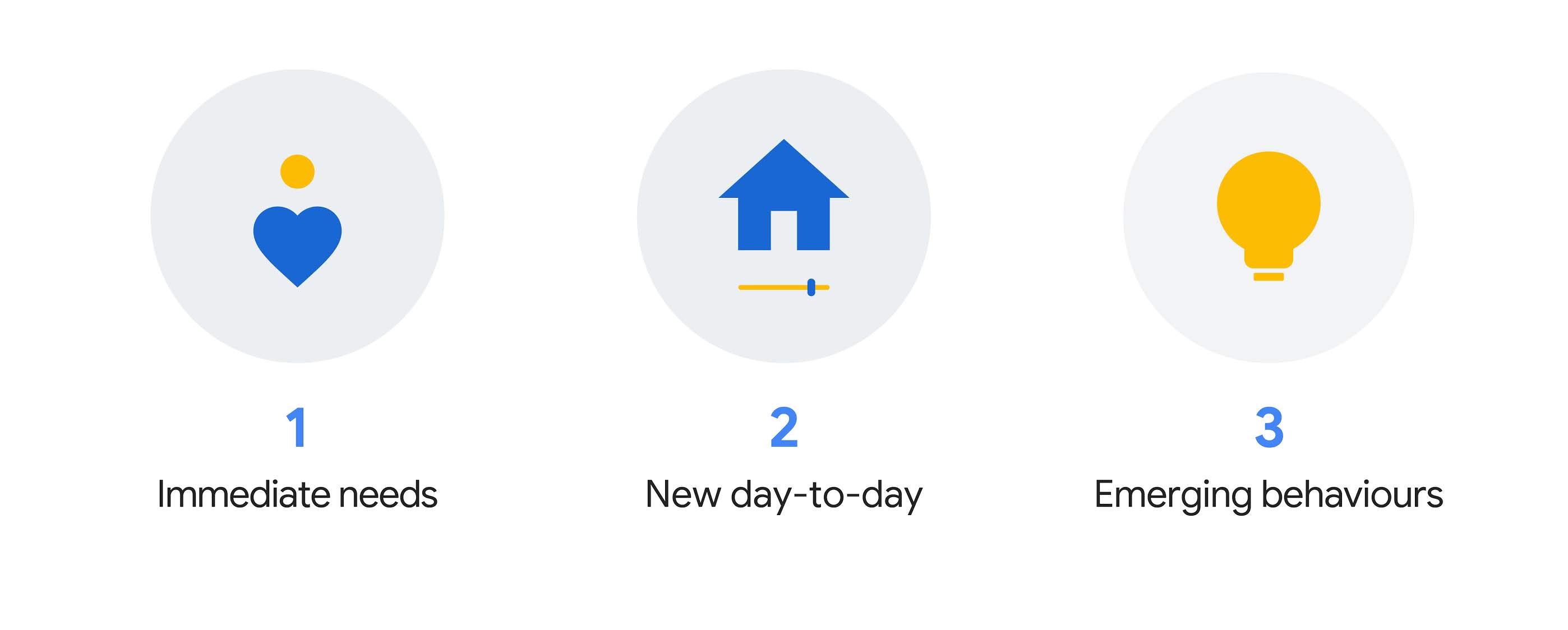 Immediate needs
Because things are changing so fast, many people are confused by new guidelines for daily life, and what these changes mean for them. In recent weeks this has led to a higher search interest across EMEA in:
Concerns around access to food essentials. There's growing search interest in 'can you freeze' ('can you freeze') in the UK and 'home delivery' ('livraison à domicile') in France and Denmark ('mad ud af huset'). And while individuals increasingly searched for hand sanitizers in the Netherlands ('handgel desinfecterend') and Denmark ('håndsprit'), Swedes looked into how to make it themselves ('egen handsprit').

Information on new procedures and government instructions. We see increasing search interest in live broadcasts of press conferences and updates from the government ('live speech') in the UK and 'self certification' ('autocertificazione coronavirus') in Italy.

Short-term jobs and financial relief. More and more people search for terms related to their financial situation, with clear rises in 'short term work employee' ('kurzarbeit arbeitnehmer') in Germany and 'mortgage rate suspension' ('sospensione rate mutuo') in Italy.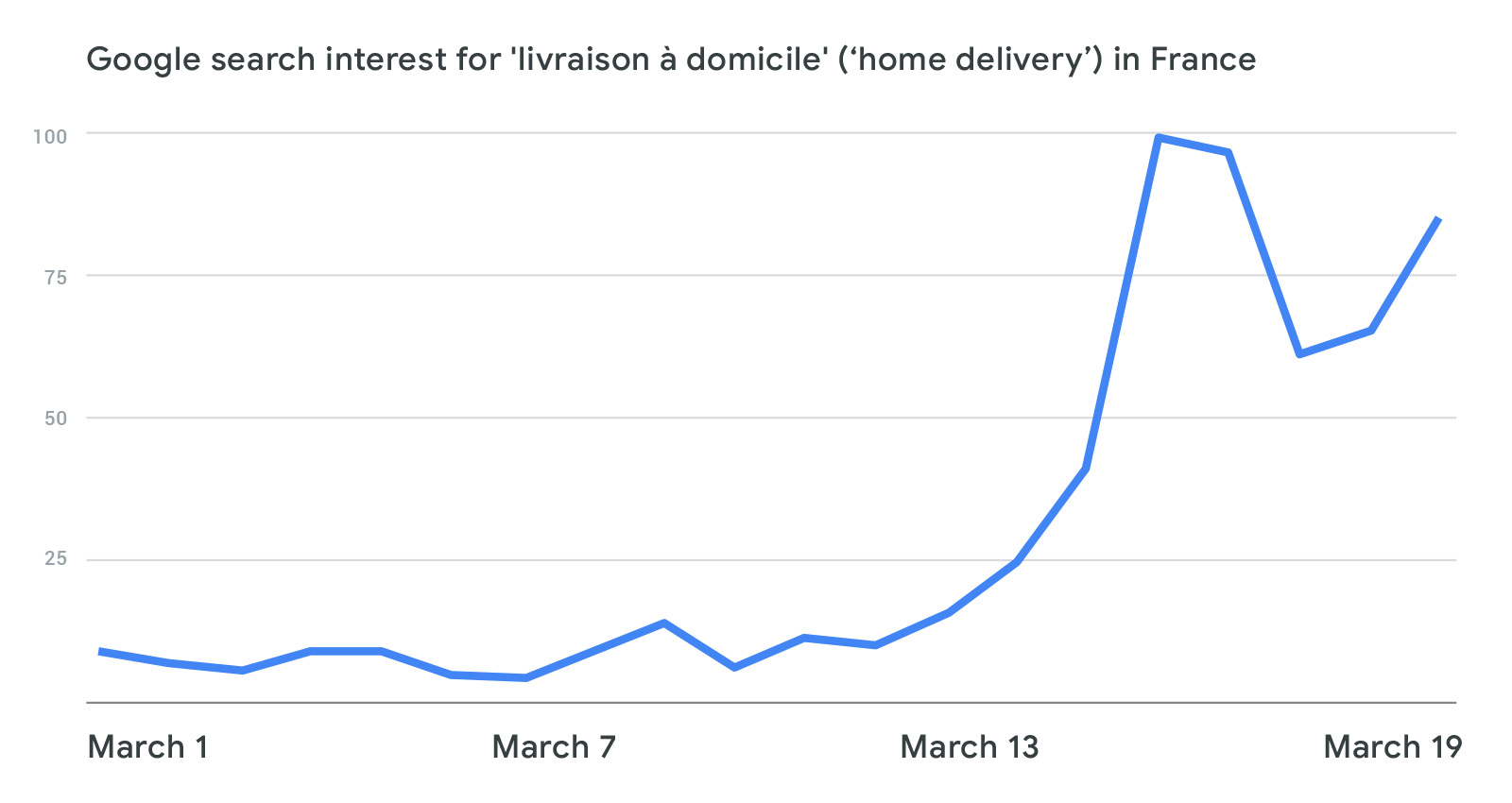 New day-to-day realities
As people try to adapt to new norms they are looking for helpful information on:

Digital continuity of education. As people spend more time at home, searches around online learning have spiked significantly, with interest for 'online collaboration for schools' ('schul cloud') growing in Germany, and 'home learning' ('home learning') rising in the UK. Google has responded to this demand by creating Teach from Home, a hub with multi-language resource guides for teachers and educators.

Ways to implement an exercise regimen at home. Some of the more popular this week included 'spin bikes' ('spin bikes') in Italy and 'dumbbell sets' ('dumbbell set') in the UK.

Self care. People are searching for how to keep themselves mentally and physically healthy. For example, there's growing search interest for 'yoga mat' ('yoga mat') in the UK and for 'meditation' ('meditación') in Spain.

Practical information to adapt to the digital way of working. For example, there has been a rising search interest for 'office chairs', 'desk chairs', and 'computer desks' ('office chairs', 'desk chairs', and 'computer desks') in the UK and 'VPN client' ('vpn client') in Germany. In the Netherlands, people were preparing their new workspace by looking into 'noise cancelling' headphones, as well as Philips ('philips latte go') and Nespresso ('nespresso machine') coffee machines to bring their office coffee rituals into their own homes.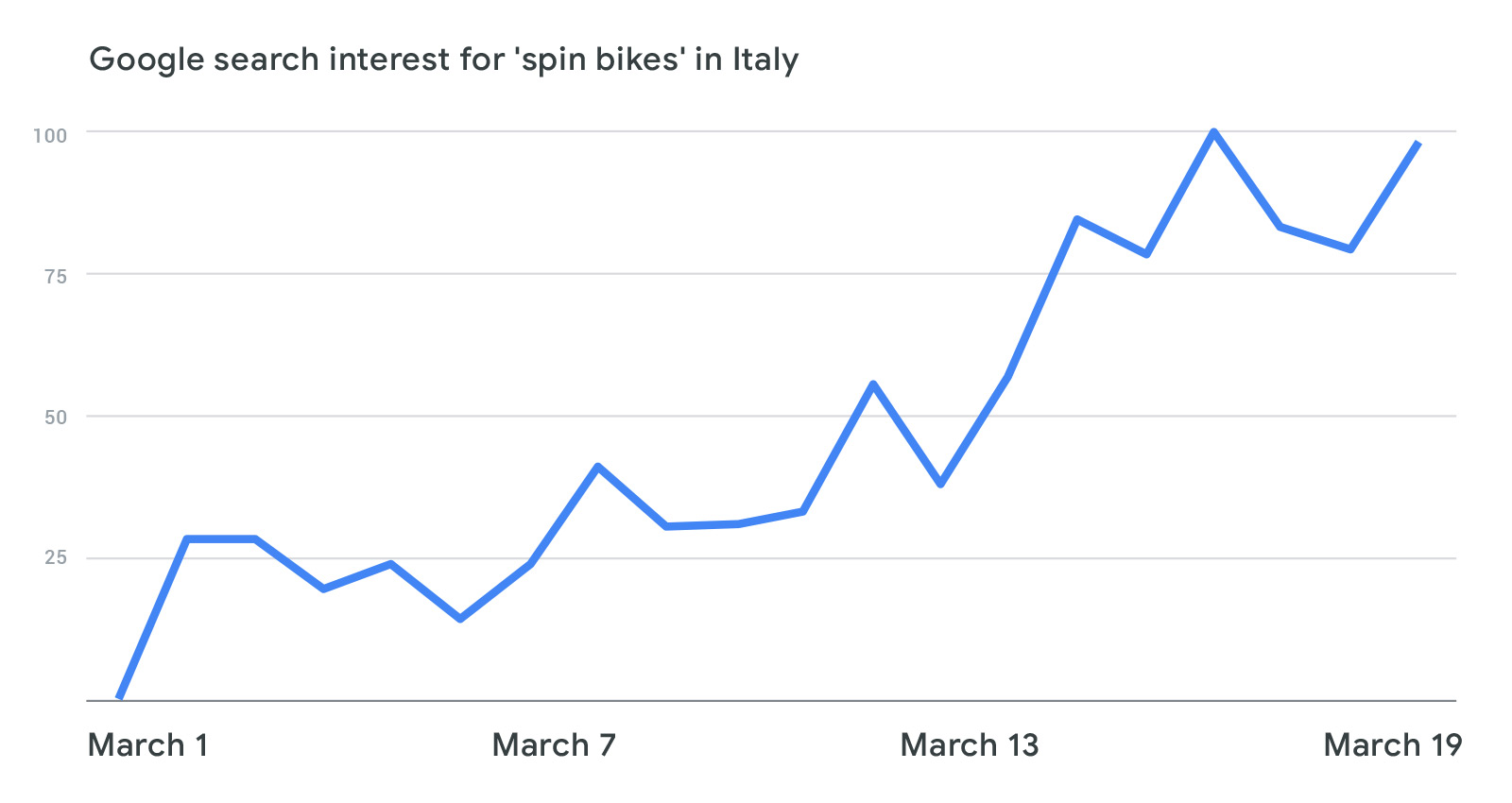 New trends in behaviour
With travel restrictions in place and people spending more time in their own homes than ever before, they're looking for creative ways to maintain or establish routines and find balance through:

Bringing the outside world in. For example, in Spain we've seen greater searches for 'how to bake bread' ('como hacer pan') and in France there's increasing search interest in things 'to do at home' ('à la maison').

Virtual ways to travel. With most people unable to cross borders and cancelling planned vacations, they have taken to virtual travel. We see rising search interest in 'virtual tours' ('visita virtual') in Spain and 'live zoo' ('live zoo') in the UK.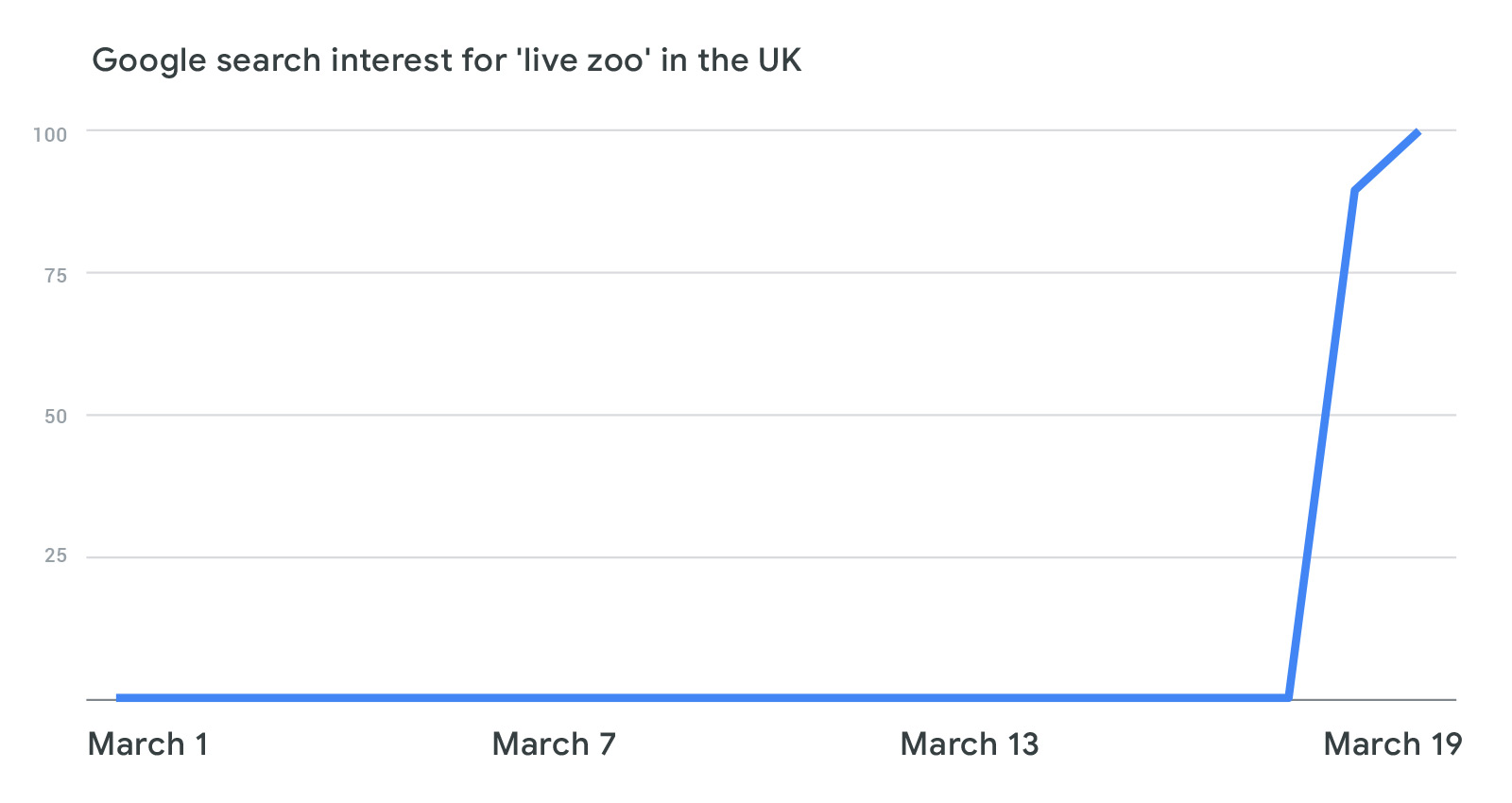 Explore more consumer behaviour trends
If you found these insights helpful and want more regular updates, or more detail to a specific country or region, here are 10 tips for using Google Trends yourself. By entering a keyword or a topic into the tool, you can explore what the world is searching for in near real time.