As humans we are curious and restless. We want to learn and find answers to questions, we want to find a new place to eat or a perfect present for a loved one, and we want to buy stuff to make our lives better or just for the fun of it. Satisfying our curiosity has never been easier; in any given moment we have all the world's information at our fingertips.
In a recent study we found that the most common activity on a smartphone is using a search engine. (Source: Consumer Barometer, Sweden.) This really is a testament to people's curiosity. Sometimes we want to know George Clooney's age, other times we need to know tomorrow's weather and sometimes we're looking for something to buy. In Sweden, 68% of consumers conduct research before they purchase something. (Source: Consumer Barometer, Sweden.) In this context, the smartphone is quickly becoming our most trusted always-on companion in providing answers to our research.
Access to information has shifted power to consumers
Access to the internet through more devices and constant connectivity has led to information moving from a scarce resource obtained by companies or professionals to something universally available to everyone. That affects companies in two big ways: communicating with consumers has been turned on its head, and it is now harder than ever to keep up with the user.
We have moved from a mass market world, where companies try to get their messages across and cut through the noise, to a world where people look for companies and are ready to listen only if they have something valuable to say. In the old world, reach and frequency spelled advantage; today power lies in availability and relevance.
The issue is this: many companies are not there when people are searching and many organisations have a hard time being relevant. Sweden has one of the world's most sophisticated consumers in regards to smartphone penetration and internet usage, but only half of the largest companies in Sweden have a mobile-friendly website. (Sources: Consumer Barometer, Sweden, and The 2013 BCG e-Intensity Index.)
Three ways to keep up with the researching consumer
Firstly: Understand who you are talking to
So how do consumers use search in their journey towards purchase? There are two kinds of consumers: those who have decided what to buy, and those who are undecided.
Undecided consumers start with general questions (or generic keywords), like car insurance or running shoes. This is the consumer's way of exploring the landscape and figuring out: What options are there? What features do different solutions offer? Where can I buy this product? In these early stages of the purchase journey you are communicating with people with specific needs. The winners here will be the ones who best understand the consumer's need in order to help solve it. The job is to connect with them when they are searching and lead them to relevant content.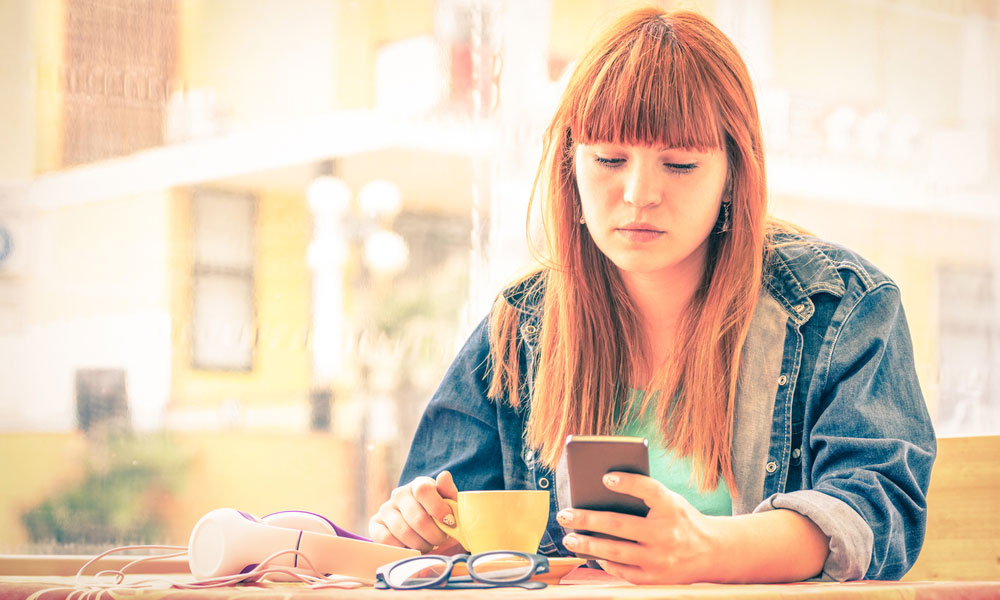 Secondly: Be where people are looking
When consumers have decided what to buy and where they can get it, their next task is to discover the most convenient, fastest way forward. That means your number-one priority is to show up and lead the way, which is why being always-on is so important. Here, consumers are hoping to either to find a store, complete a purchase online or to make a call. As people do what they want, embrace all options and make it as easy as possible in all ways.
What does being always-on mean? Look at it as keeping the store open to potential customers at all times. Since there's no added cost related to being open online, there's no reason to close the store at all. In practice it means you show up when people are searching for your products, consumers can complete the buying process at all times, and you can clearly communicate what other channels are open for business, like phone support or stores. To see the full value of this approach, look at how different touchpoints interact, observe how people move between devices and fine-tune your attribution model.
Thirdly: It is you who needs to change – not them
Where do we fit search in the organization? If you ask marketing, they will say marketing. Ask sales and e-commerce, and they will say sales and e-commerce. Even CRM see search as valuable in reaching the current customer base. Why does this matter? Because different departments have different goals and that affects how search is used. Sales want conversions and to acquire new customers, marketing wants to build a strong brand to increase purchase intent, and CRM use it to cross-sell and reduce churn.
Search can solve all these issues, but how do we approach this complexity? There is no one-size-fits-all solution. Each company needs to figure out for itself how to adjust according to consumer behaviour; tactics might include cross-functional teams, multiple KPIs under marketing, or sales focused on feeding the demand efficiently and within the ROI target.
This is not about changing the consumer; the business must change so start from within. For example, if you face low retention and squeezed margins, then your low hanging fruit will be in the latter part of the purchase journey, such as branded and generic keywords you identify with a high conversion rate. On the other hand, an expanding market strategy will need a totally different approach. High converting keywords will only meet your growth targets if demand is growing, which is not common anymore. Therefore finding undecided consumers in the earlier stages of their purchase journey is essential to build stronger relationships and strengthen your brand within key product areas.
No matter your approach, do remember this: you're trying to reach people who are living in a more complex world. Their intent is shown when searching, and it is only by understanding how you fit into their journey and how you add value that will you succeed in the short and long run.