The desire to get out and explore is part of our culture down under. In 2019, Australians spent $172 billion on international and domestic travel — that's an average of nearly $7,000 per person.1
While many people can't travel and aren't quite ready to book their next trip given changing travel guidelines, they're still dreaming about going on getaways as soon as they can. And savvy travel brands are making moves to meet travellers who are gearing up for future adventures.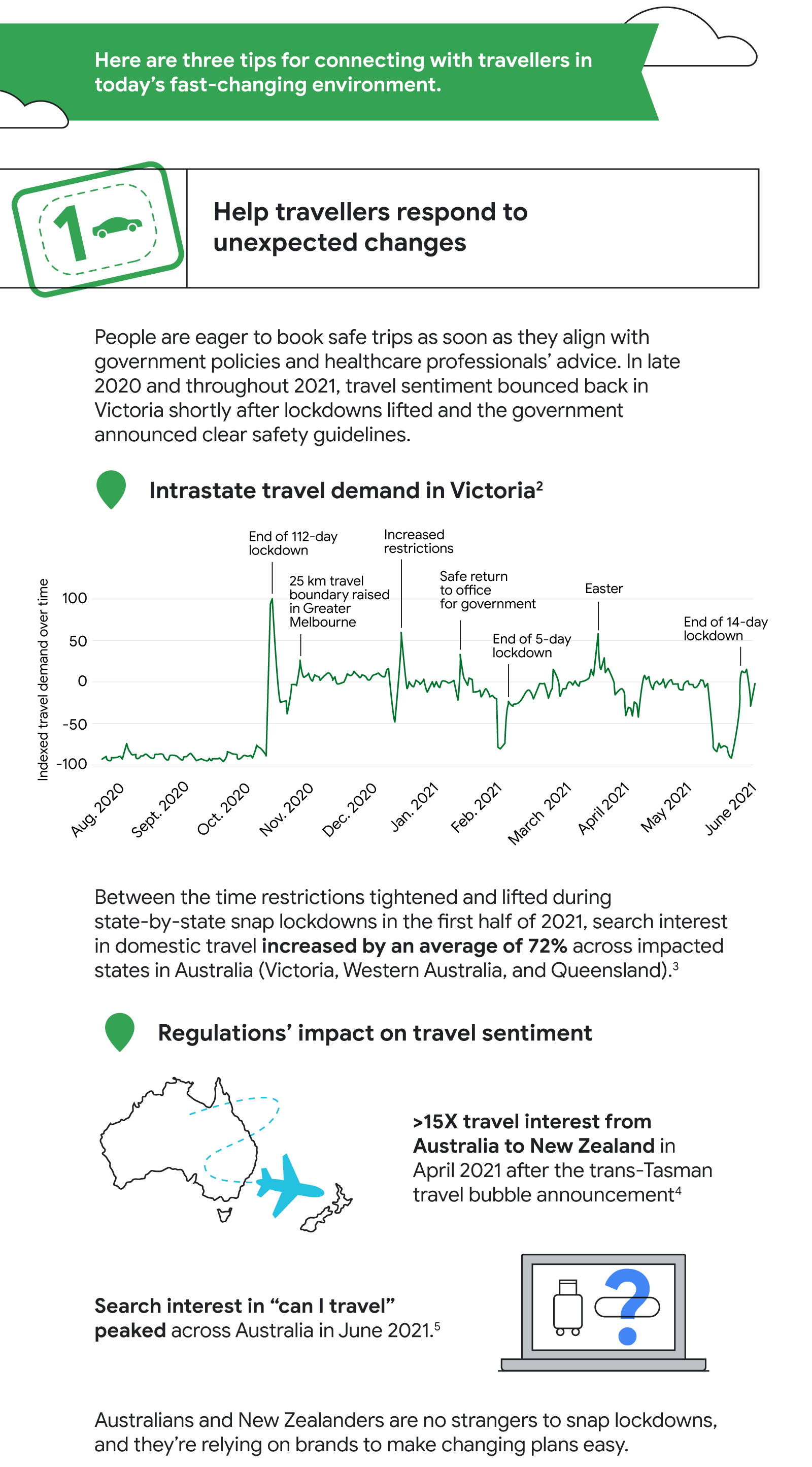 To-dos for travel marketers
Restrictions and lockdowns are often difficult to predict, but they have a big influence on itineraries. Showing up with relevant messaging and compelling offers comes down to having the right data. Use tools such as Travel Insights with Google to anticipate shifts in demand and changing interests for destinations.
To-dos for travel marketers
Although changing regulations make it challenging to visit new destinations, people are clearly ready to travel when they can. Connect with potential travellers when they're interested in booking a trip by being discoverable on Google Search and Maps.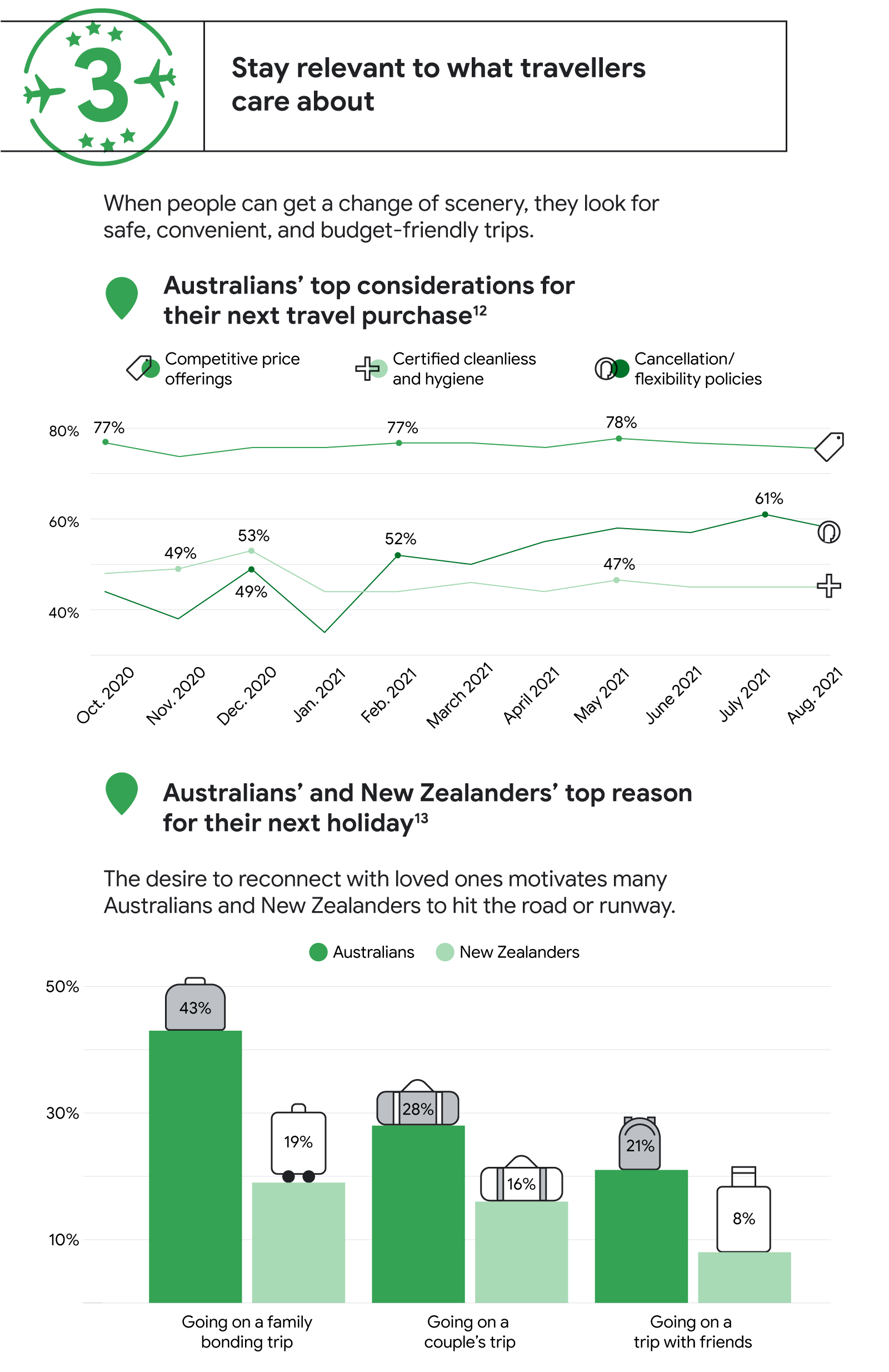 To-dos for travel marketers
People want to spend quality time with their friends and family on worry-free trips that don't break the bank. To ensure your messaging engages future travellers from the first moment of inspiration to the final booking, level up your digital marketing with tips from Grow with Google workshops.