People aren't limited to watching what's on air or in theatres anymore. With countless streaming platforms at their fingertips, audiences have complete control over their playlists. Viewers are calling the shots and paving the way for niche content to surge into mainstream culture.
Ever heard of cottagecore? The popular aesthetic, reminiscent of a romanticised rural life with florals and earth tones, emerged on pockets of the web back in 2014. But it only became a full-fledged trend last year, when creators' cottagecore content hit 50 million views on YouTube. Even Taylor Swift embraced its vintage flair in music videos for her "Folklore" album. This shows just how much relevance and advertisers' definition of "primetime" is in viewers' hands.
Relevance and advertisers' definition of "primetime" is in viewers' hands.
Since YouTube launched, people around the world have been shaping mainstream culture on the platform. This influence is gaining speed in the era of personal primetimes — and there's no going back.
At Brandcast this year, we explored how creatives and strategists can respond to these viewership trends. And now that it's curtain call, we're reflecting on the biggest lessons we shared and learned with two speakers from the event.
Ash Chang: Passionate people call YouTube home
As the YouTube Culture and Trends Lead for APAC, Chang's the expert on what's in — and what's not — on the platform.
Lesson shared: Community building on YouTube is unique
Viewers down under have a big appetite for online video. In July 2021, YouTube reached more than 16.7 million Australian adults.1 This number shows how many people love YouTube, but what I really want to share is why.
First things first, YouTube just makes people happy. From rugby and ballet to Minecraft and DIY, YouTube has something for everyone. It's not rocket science — but to be fair, we have that too.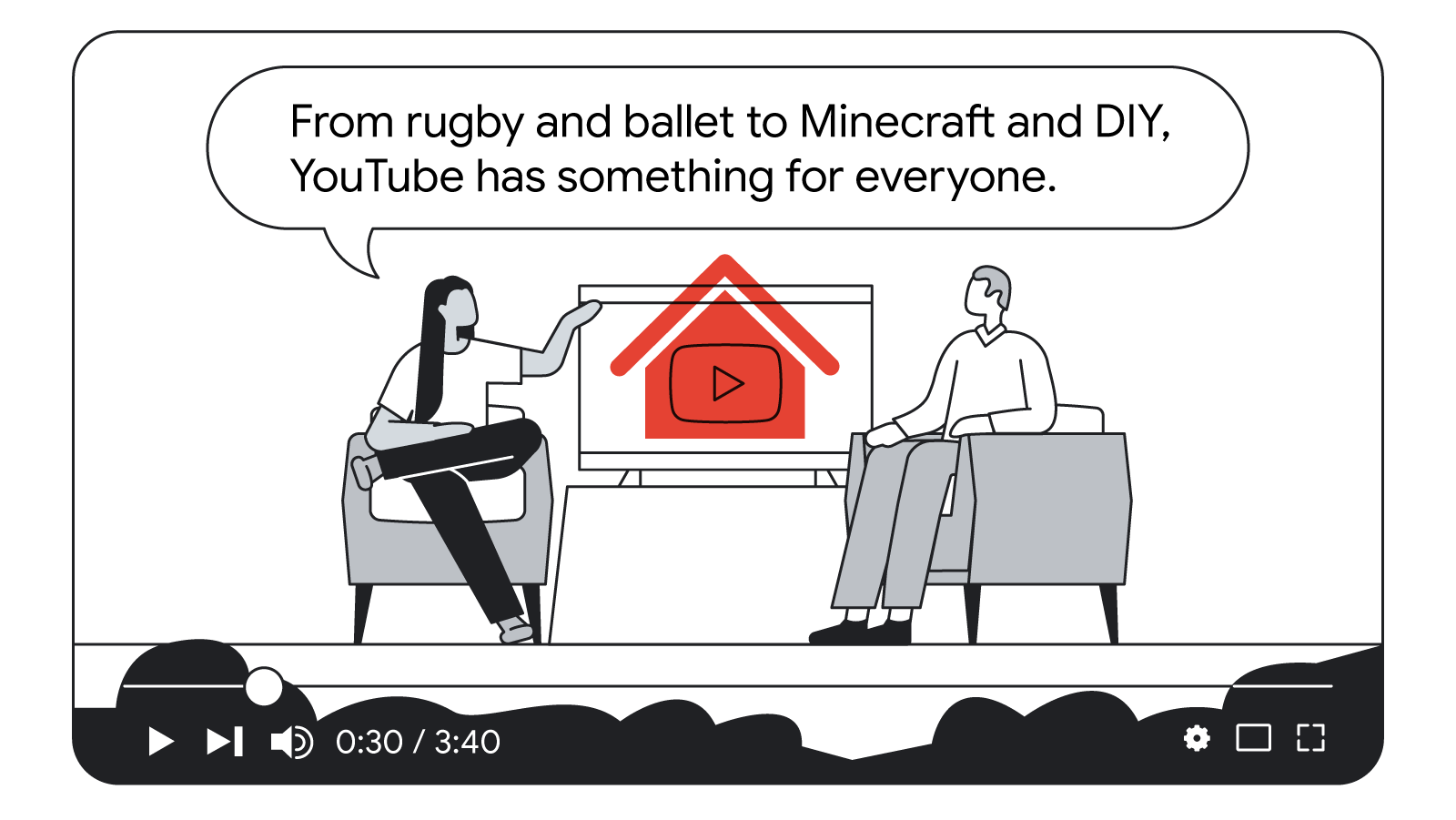 But it's the viewers and creators who make YouTube truly special. People from diverse backgrounds come together across videos, live streams, and comment threads to cultivate knowledge, connection, and community. So, whether you're from Bourke or Blenheim, you'll find your type of people on YouTube.
Lesson learned: Bigger screens are becoming the norm
The streaming boom is landing people back in their living rooms as viewers increasingly press play on their connected TVs (CTVs). Just this March, more than 8 million Australians streamed YouTube on their TV screens.2
These CTV-YouTube viewers are some of the most leaned-in people on the platform. On average, Australian YouTube viewers who tuned in on TV screens in March 2021 engaged with videos that were 30% longer than those viewed on mobile and desktop — and their average watch time was more than 1.5X longer.3
While personal primetimes continue to be curated across laptops and smartphones, streaming on larger screens is here to stay. For brands, this means making an impression starts with snagging a spot in viewers' playlists across all their devices.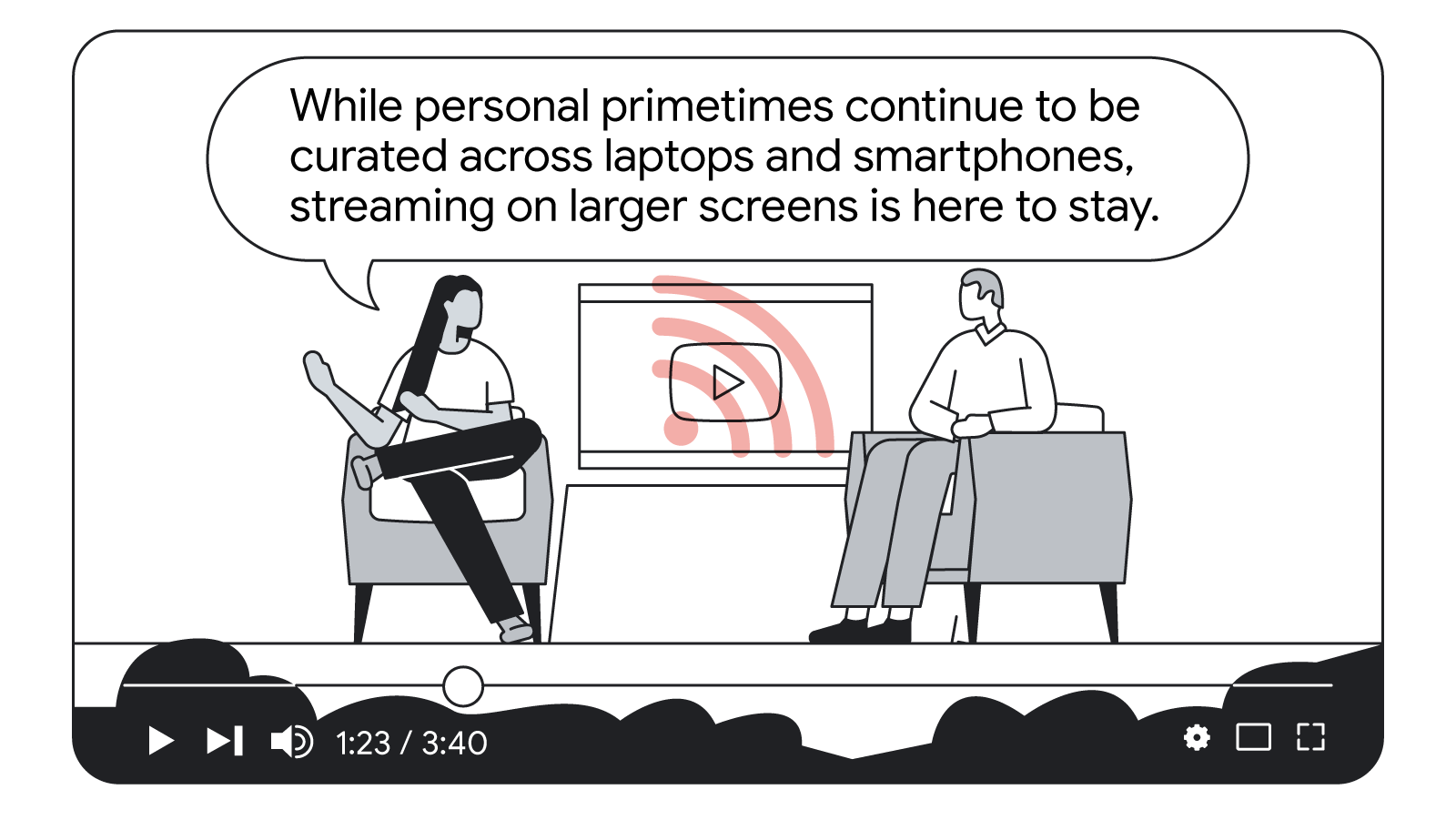 Rhys Williams: Unrivalled content equals unrivalled reach
As the managing director of large customer sales at Google Australia and New Zealand, Williams knows all about the amazing work local brands and agencies create every day.
Lesson shared: YouTube is an online crossroad for brands and consumers
Like Ash said, YouTube's super-creative, can't-turn-away content is the reason audiences turn to the platform. In a single month, YouTube can reach more than 16 million Australian adults and more than 3 million New Zealand adults.4
This means brands and agencies have a unique opportunity to reach engaged audiences at a scale that simply wasn't possible in the past. From the World of Wearable Art and The Australian Ballet to the America's Cup, brands can put their messages next to what their audiences love.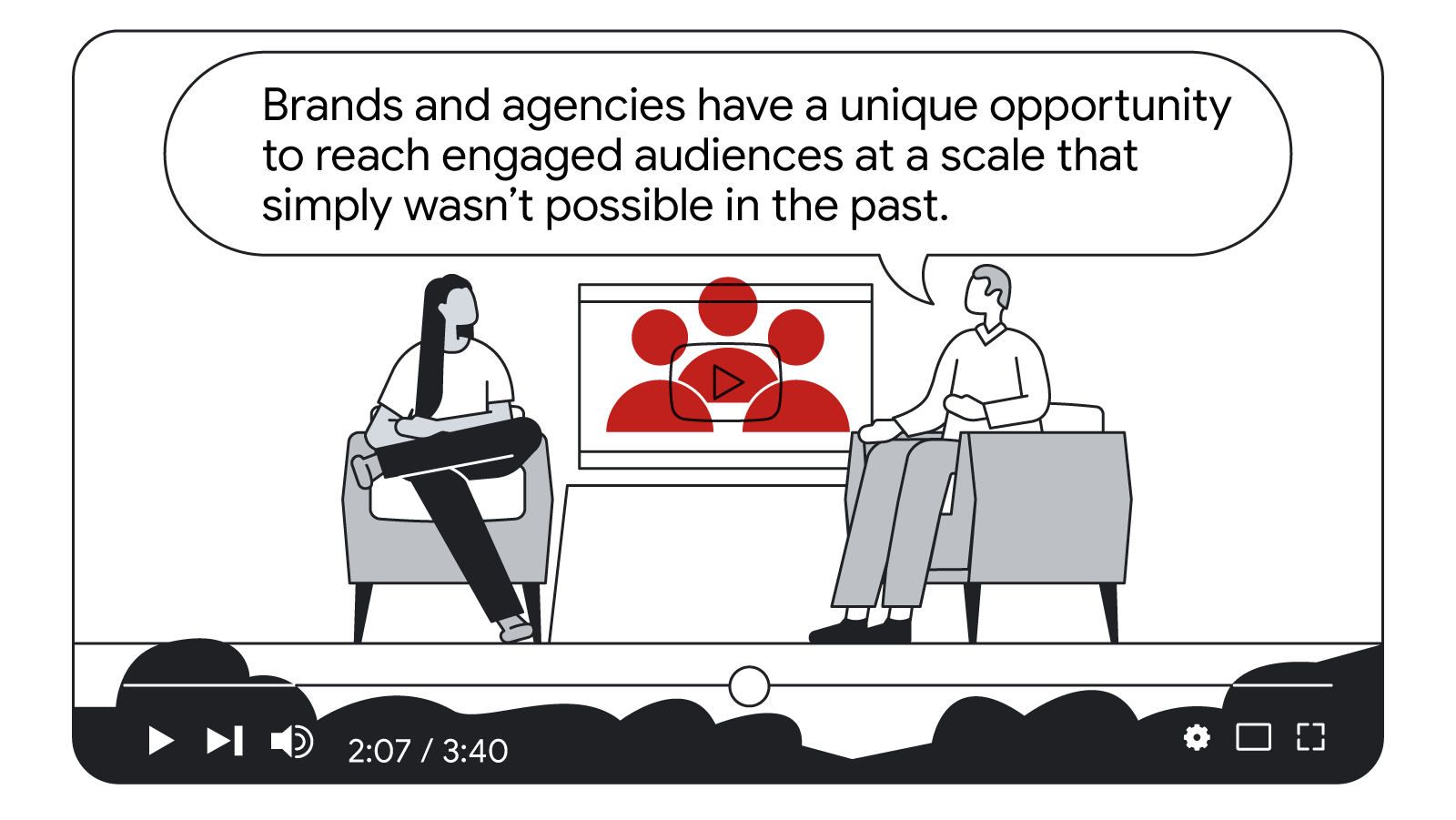 Savvy brands and agencies on both sides of the Tasman are already privy to online video's potential. Les Mills, for example, increased subscriptions for its on-demand platform and app 5.7X year over year (YOY) with YouTube when gyms shut down during the pandemic. By taking creative risks that pay off on the platform, brands can make a lasting impression on people down under.
Lesson learned: Online worlds are at the center stage of culture
Thanks to my YouTube playlists, which are a mix of Formula 1 highlights and Jamie Oliver's recipes, I'm no stranger to the platform's breadth of content. I consider myself pretty plugged in — but I'm still struck by how much online culture, once considered fringe, is at the heart of what's mainstream.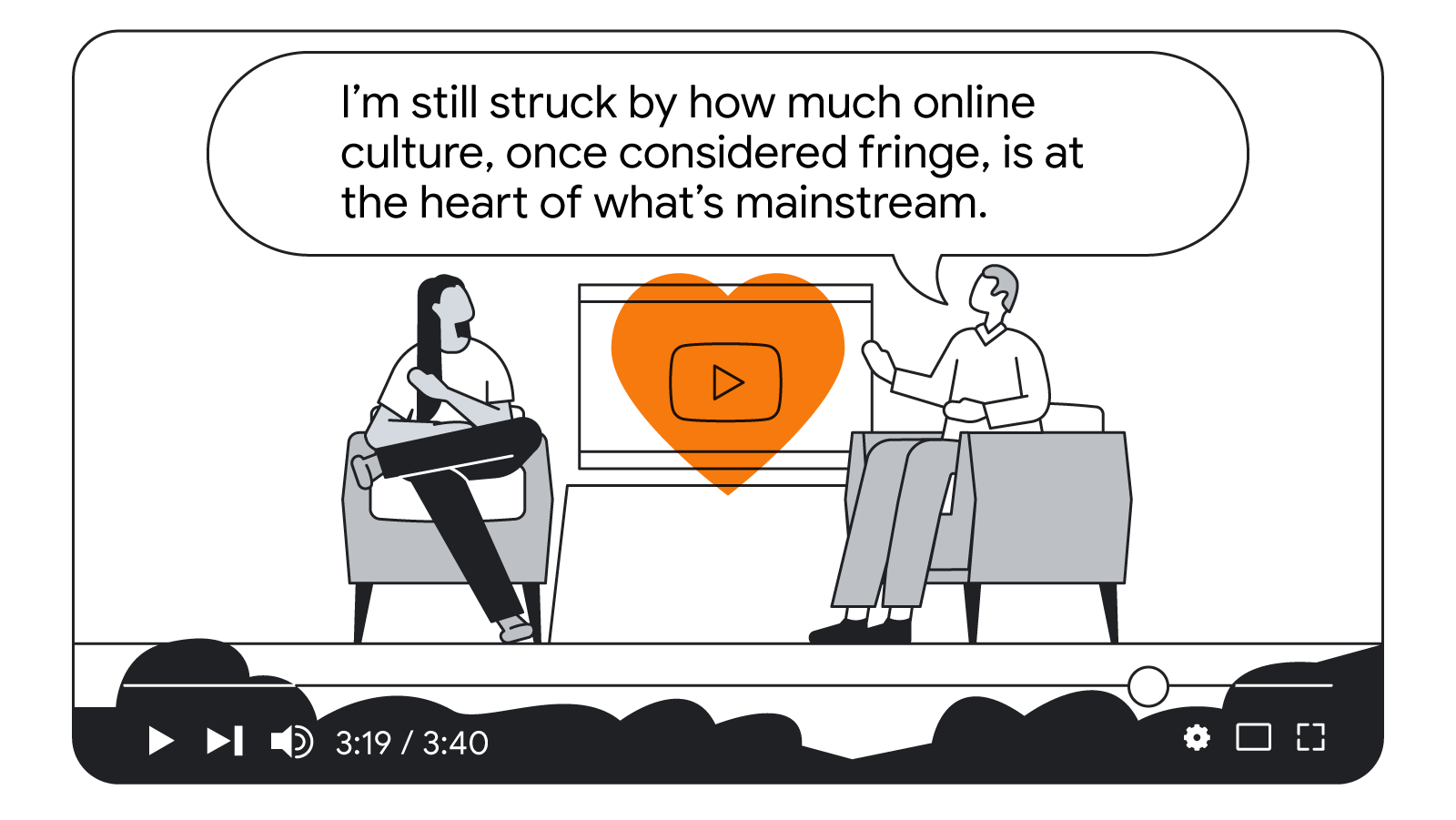 Australians' No. 1 criterion for valuable content is whether it aligns with their passions and interests.5 That's why it's no surprise we're in the era of personal primetimes. You simply can't beat the internet when it comes to choice.
Take YouTube's dynamic content ecosystem, for instance. Two billion people around the world come to the platform each month to experience more than 70 million official music tracks.6 And in New Zealand, more than 300 YouTube channels have more than 100,000 subscribers — an increase of over 25% YOY.7
As established online communities continue to grow and new ones gain popularity, brands that respond authentically and quickly to viewers' passions on YouTube will be the ones that stay top of mind.