From big games to other special moments, music has always played a core role in my life. I've tethered myself to it, starting my career at 21 years old as a road manager for Run DMC and the Beastie Boys. Forty years later, I'm still trying to explain to my mum what I do for a living. Leading YouTube Music — the world's largest and most comprehensive music platform — I've witnessed the digital music landscape up close and spent a lot of time examining how people consume it.
When the pandemic hit, the music industry was fundamentally changed forever. With in-person concerts canceled and venues closed, artists and fans took to online platforms. Music video streaming is quickly growing in popularity: More than 2 billion people come to YouTube each month to experience music.1
Music video streaming is quickly growing in popularity: More than 2 billion people come to YouTube each month to experience music.
For advertisers, this shift has created new opportunities to reach attentive, engaged audiences through digital music content. But many marketers are hesitant to invest because of common myths about music content and its impact on marketing goals.
Because everyone's taste in music is unique, YouTube's diversity of content and ad solutions gives brands an opportunity to be seen, heard, and recognised by audiences that come to YouTube to experience the music they love.
Today I want to dispel four of the common myths about music and its impact on marketing, and make the case for why music content should be a part of your digital ad strategy.
Myth #1: All streaming music platforms are created equal
Fact: People go to different platforms for different things
You're familiar with the current landscape: People have more options than ever and consume music across many different platforms. Even on YouTube they do it in different ways — from livestreams and dance videos to user-generated covers and artists' official tracks. Today, YouTube Music has more than 70 million official tracks, more than any other music service.2
Just as artists and fans are adapting to the new reality, brands must find new ways to reach music lovers, especially without live events and concerts. What's exciting to me about YouTube isn't just its obvious scale, it's the various solutions that advertisers can use to reach people according to their goals.
One solution is music lineups that connect brands with people based on particular genres or moods. YouTube offers a few types. Dynamic lineups are locally relevant by country and can include seasonal events, travel, and other topics. YouTube Select Music Lineup consists of the top 5% of premium music content across YouTube globally, such as official music videos.
If you prefer instead to go for what's popping at any given moment, you can buy against the Top 100 — powered by YouTube Charts — which aligns your brand with the most popular artists and songs across your key markets.
Myth #2: Compared to other types of content, people pay less attention to music content
Fact: Over 85% of music video viewing on YouTube happens in the foreground3
Conventional wisdom says that because many people use streaming music services to listen rather than watch, they're devoting lower levels of attention. This isn't so for YouTube users, for whom music is more front and center than you might think.
When people watch music videos, 60% of music consumption on YouTube happens on mobile devices,4 where background play is not available, and the immersive TV screen is YouTube's fastest growing screen. In fact, over 7 million Aussies watched YouTube content on their TV screens in March, and watch time for YouTube viewed on TV screens grew 50% year over year in Australia.5
When we look at music specifically, watch time on TV screens of recorded live music performances on YouTube jumped more than 100% globally between July 2019 and July 2020.6 All over the world, people are finding ways to replace the experience of a live concert by getting together for live concerts right in their living room.

Myth #3: Diverse music reaches only niche audiences
Fact: Music from around the world resonates with broad audiences and consistently tops the global charts
Through all that's happened this year, YouTube has given artists an important platform to share their messages and connect with communities worldwide. Music has been a galvanising force for racial justice. Australian artist Sampa the Great, for example, live streamed a concert that raised funds as part of Black August. And in support of mental health and artists during the pandemic, iconic Powderfinger reunited for One Night Lonely, a YouTube Premiere that has clocked over 900k views and raised over $500,000 for Beyond Blue and Support Act.
The same is true for hip-hop, which continues to dominate the top charts and show its universal appeal. In Q2 2020, hip-hop commanded a 48% share of all Billboard Hot 100 Top 10 songs, ahead of pop music's 30% take. First Nations 17-year-old rapper The Kid LAROI from Sydney, for one, has taken the world by storm. Last year his debut album opened at #3 on ARIA's album chart and reached #8 on the US's Billboard 200 — the biggest result since Iggy Azalea. On YouTube, views of his music videos like WITHOUT YOU have reached over 15M.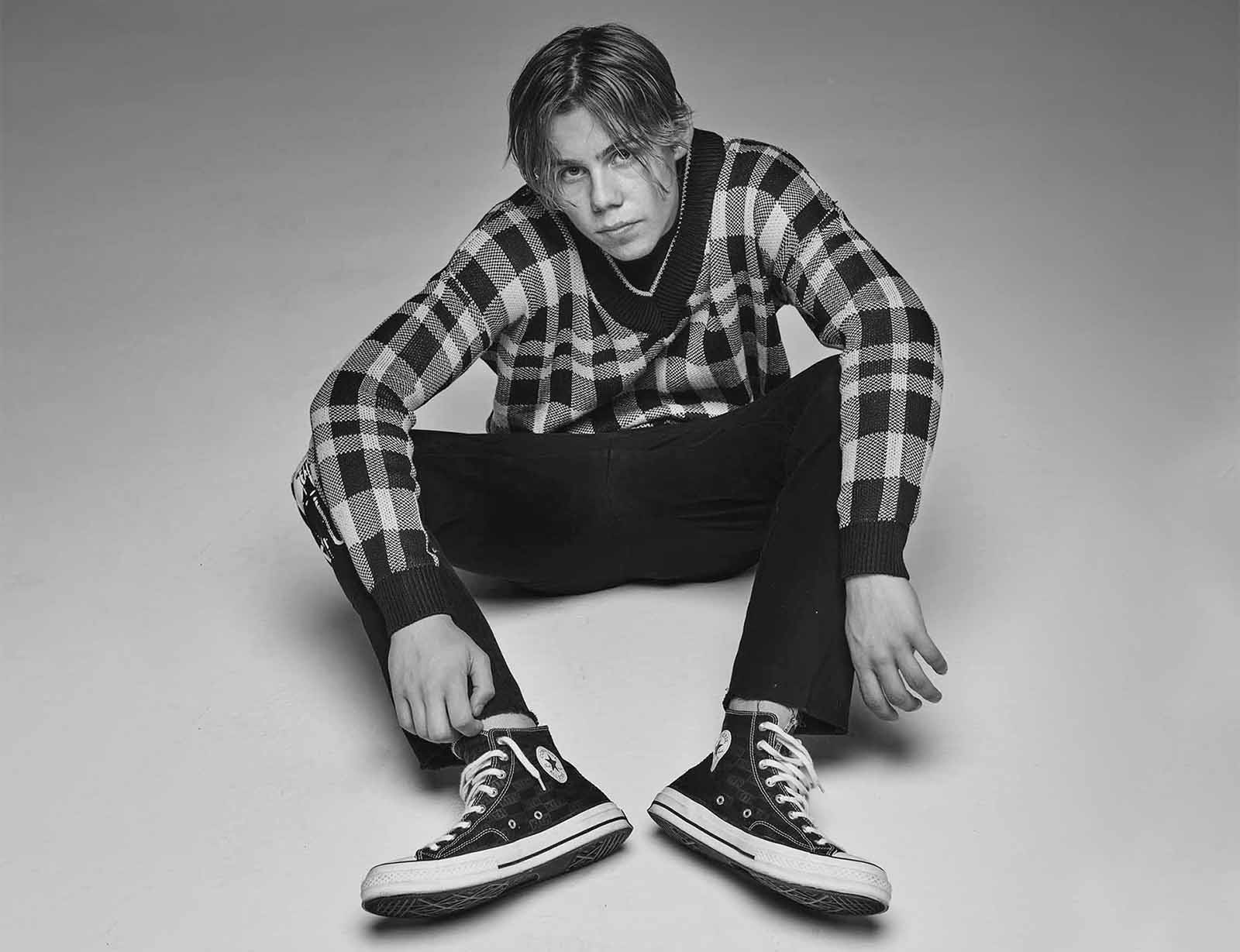 Again, the best way to tap into categories like these is through the YouTube Top 100. It aligns your brand with the most popular artists and content and ensures that you reach an increasingly global audience.
YouTube Music allows brands to tap into the cultural sphere to reach audiences while they consume content they love.
Myth #4: Advertising against music content does not yield results
Fact: Brands can achieve results by aligning with music content
Increasingly, we're seeing that advertisers that invest in music content are driving results for their brands. Here's another example.
While preparing for this year's back-to-school campaign, U.S.-based retailer American Eagle identified music as a top passion point for its Gen Z audience. It partnered with YouTube creators like Addison Rae to create videos featuring trends influenced by social media. American Eagle leveraged the Top 100 to identify the most popular artists and trending music moments to engage its audience. This strategy led to a 23% increase in branded search and 10X lift in product interest.
As I talk to folks in the industry, I know there are often misconceptions about how people engage with music and music content's ability to drive results. In all my years in the business I can tell you this: Music moves and shapes culture, communities, and people. For advertisers, it's a reliable — and untapped — way to capture an audience that's engaging with videos they truly love.