Even if you're not at Cannes, you can still keep up with the action unfolding on the Google Beach. In a series of specially curated lightning talks, we're diving into what matters next for creativity. Watch the live lightning talks here June 18 through June 22.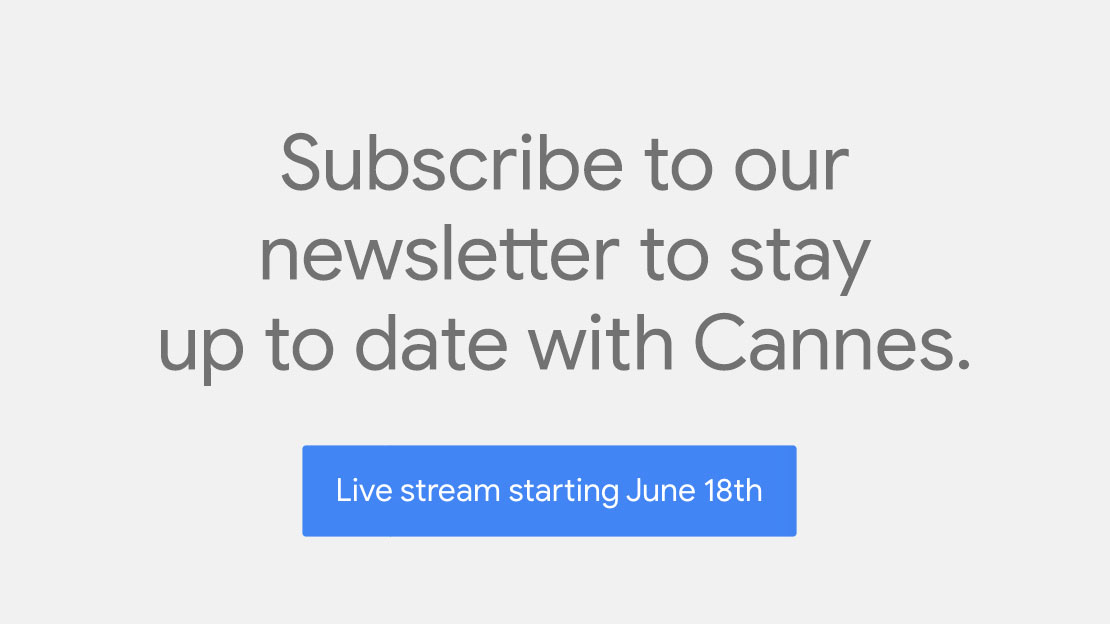 Schedule listed in Cannes local time (GMT +2)
Monday, June 18
14:00–14:30
What does the agency of the future look like?

15:00–15:30
How do you build a brand in the age of assistance?

16:00–16:30
Can a classic tale push boundaries and set new standards?

18:00–18:30
What does the modern football fan want?
Tuesday, June 19
12:00–12:30
Which YouTube campaigns really nailed it?
13:00–13:45
Why is creative not speaking to women?
13:20–13:40
Say what? Customizing creative by audience
Wednesday, June 20
12:30–13:00
How will Generation Z save us?
13:30–14:00
How can you create great brand experience with AR?
14:30–15:00
How can technology enhance human experience?
Thursday, June 21
13:00–13:30
How can Machine Learning help creativity?
14:00–14:30
How can Cloud drive better creative?
15:00–15:30
How long should you give your big idea?
Friday, June 22
14:00–14:30
What matters next? The LGBTQ+ Trends Audience Spotlight
15:00–16:00
What are the standout LGBTQ+ video moments of the past year?