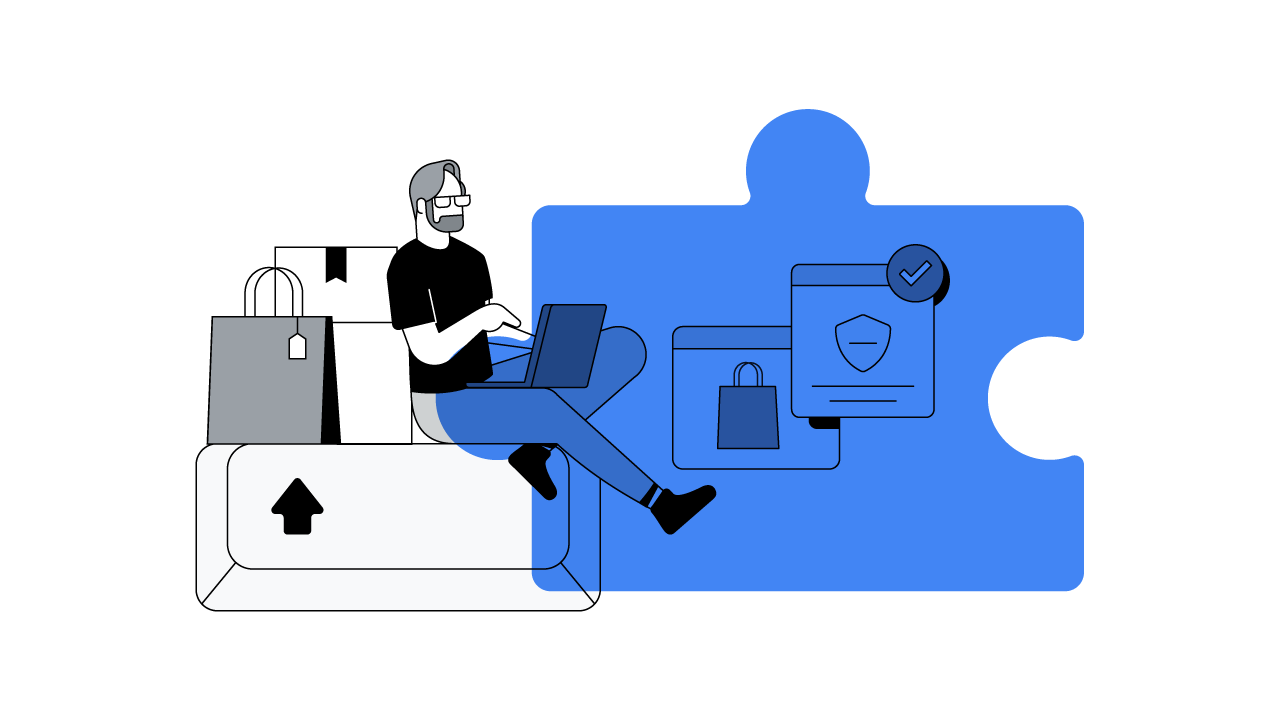 Being present for customers at the right time and place used to be enough to bring in sales. No more.
The latest consumer research reveals that people in Australia and New Zealand have a lot on their minds and they want to be certain of their decisions amid the swirl. So they're carefully examining everything, and their purchase journeys are becoming more complex. This means the way brands show up in the customer journey can make, or break, a deal.
To appeal to customers in such a time and win business, brands must empower customers to feel confident about choosing them. Achieving this requires understanding the challenges customers face, reaching them with specific types of signals to boost their confidence, and amplifying those signals using AI on trusted platforms to power the "confidence shift" and profits at scale.
The customer struggle and the "confidence gap"
With more choice in our daily lives than ever before, decision making in 2023 is complex. The sheer volume of product, brand and retail options available online and offline, locally and around the world, make it hard for customers in Australia and New Zealand to feel confident about their decisions today.
What we're seeing is people searching with more velocity, responding to the change around them quickly. And we're also seeing people searching with more variety. Over a recent three-month period, more than 7 out of 10 queries in Australia were searched only once.1 And globally, 15% of Searches every day have never been seen before.2
This shows just how quickly and dramatically people's approach to discovering information is shifting. So, the question becomes: how can marketers show up with the right information to help people at the precise moment they're searching, despite the huge growth in the velocity and variety of searches?
To answer this question, we delved deeper to uncover the reason we're seeing this behaviour change on Google Search – something we call the "confidence gap."
Overcoming this "confidence gap" — the space between wondering and knowing, before people arrive at a confident decision — can require significant effort today. In Australia, 74% of consumers want to feel they've done their due diligence, putting enough time into research to make the right decision.3 And in New Zealand, 50% of consumers are checking prices on the internet more before they buy.4
When customers get stuck in the gap, however, it costs them, and brands: We saw that 1 in 3 consumers decided not to buy a brand they were considering, because they felt anxious or not assured of that choice.5

To help customers get out of the gap and be confident of their purchase decision, brands need to deliver certain heuristics — or signals – that shape a customer's level of confidence in a brand or product's ability to deliver on its promises.
How brands can create the "confidence shift"
Research shows that six confidence signals provide customers with the trusted information they need to make a decision.6 Recent Messy Middle research introduced some of these signals, and some are intuitive, but others might also come as a surprise.
One of the most influential confidence signals is industry respect. This signal can come in the form of awards, endorsement from marketplaces, or certifications from reputable sources.
Another important signal that inspires confidence is authority. This can come in the form of reviews from experts and category-specific websites.
But perhaps more surprisingly, the consumer's impression of the effort the brand is investing in improving customer experience matters. For brands, this means going the extra mile to provide an amazing end-to-end experience.
Social responsibility is also a key signal, which is the judgement that a brand intends to have a positive impact, and importantly, that it acts on that intention. This includes things like sustainability and treatment of labour.

In addition, an important factor underpinning these six signals is the source of the information, and that's the platform itself. Where you show up matters, so when brands show up on highly trusted platforms, the "trust transference" effect takes place. That is, people infer trust from the source they acquire information from, so the perceived trustworthiness of brands increases on trustworthy platforms. Google Search is the No. 1 most trusted online platform when compared with other online platforms where consumers gather information7, and the top platform where consumers in Australia and New Zealand look to find information.8
Indeed, trust transference explains why, across Australia and New Zealand, we see that more than 90% of shoppers say YouTube gives them confidence in their final decision.9
When brands deliver confidence signals on trusted platforms in the right format, at the right point in a purchase journey, and at the right time for customers, they can create a "confidence shift."10 And when customers move out of the "confidence gap" and toward making a confident purchase decision, growth and profits follow.
In fact, consumers say they spend on average 25% more on trusted brands than on ones they trust less, and those who are confident with their product choice before purchasing are nearly 32% more likely to purchase that product again.11
Google AI in ads powers the "confidence shift" and profits
To power the "confidence shift" for numerous customers all at once, it's necessary to analyse countless customer journeys and predict myriad purchase pathways in a split second, because every journey is unique. And amid this complexity, Google AI-powered ad solutions are the game changer that lets brands thrive.
Google AI-powered solutions use consented first-party data, drawn from safe and accurate measurements of customer engagements, to identify critical insights, predict the most valuable customers, and generate the most relevant content to communicate confidence signals to them. And all this happens at the right time, place, and frequency, and at speed and scale, to help people make confident purchase decisions.
On YouTube, for example, brands can more efficiently deliver their awareness goals with Video reach campaigns. Powered by Google AI, Video Reach Campaigns optimise towards one of three tactics to help drive awareness – maximising unique reach; driving reach of a completed message or optimising unique reach at a specific target frequency. This can lead to greater reach efficiency and lower cost per impression across all devices including YouTube on Connected TV.
To help fuel demand and reach new customers, there's Google's new ad campaign, Demand Gen. Coming later this year beginning with select partners, Demand Gen is a new solution designed to generate demand & drive business results by combining the best of YouTube & Google's visual surfaces, powered by Google's AI.
Google AI is the game changer for brands, powering the "confidence shift" at speed and scale to drive profits.
To power a "confidence shift" on Google Search, AI-driven ad solutions let brands understand what people are looking for, and provide them with relevant, trusted information. Broad match, for example, allows brands to reach customers on related searches and not just on results that contain the exact keywords. And its new brand control feature lets brands only reach the branded traffic they want.
Smart Bidding complements broad match by bidding on only relevant search queries. It uses Google AI to allocate its bidding budget, and it is now able to bid even more intelligently on queries it's never come across before.
To find valuable customers wherever they may be and drive incremental conversions, brands can pair Performance Max with AI-powered Search campaigns. With Performance Max, brands can deliver the right confidence signals to the right customers across Google's full range of channels in real-time.
For example, with an ambitious goal to grow online sales for its travel packages, online travel company Luxury Escapes launched a test with the new customer acquisition goal in Performance Max, choosing to optimise for only new customers. They saw a 45% increase in new customer revenue with a 21% increase in ROAS compared to its Performance Max campaign that didn't use the new customer acquisition goal.
In addition, brands can optimise for new customers with high predicted lifetime value by using the new customer acquisition goal with high value optimisation in Performance Max, and use its new reengagement goal to reengage lapsed customers.
Looking for more insights about the Confidence Shift? Explore all-new content unpacking customer complexity and driving profitability – including more about the six confidence signals, an opportunity for retailers as loyalty trends shift and effective measurement strategies for driving performance now and into the future.
Learn more about Google's latest AI-powered ad solution innovations and check if you have the right Google Ads AI Essentials in place.