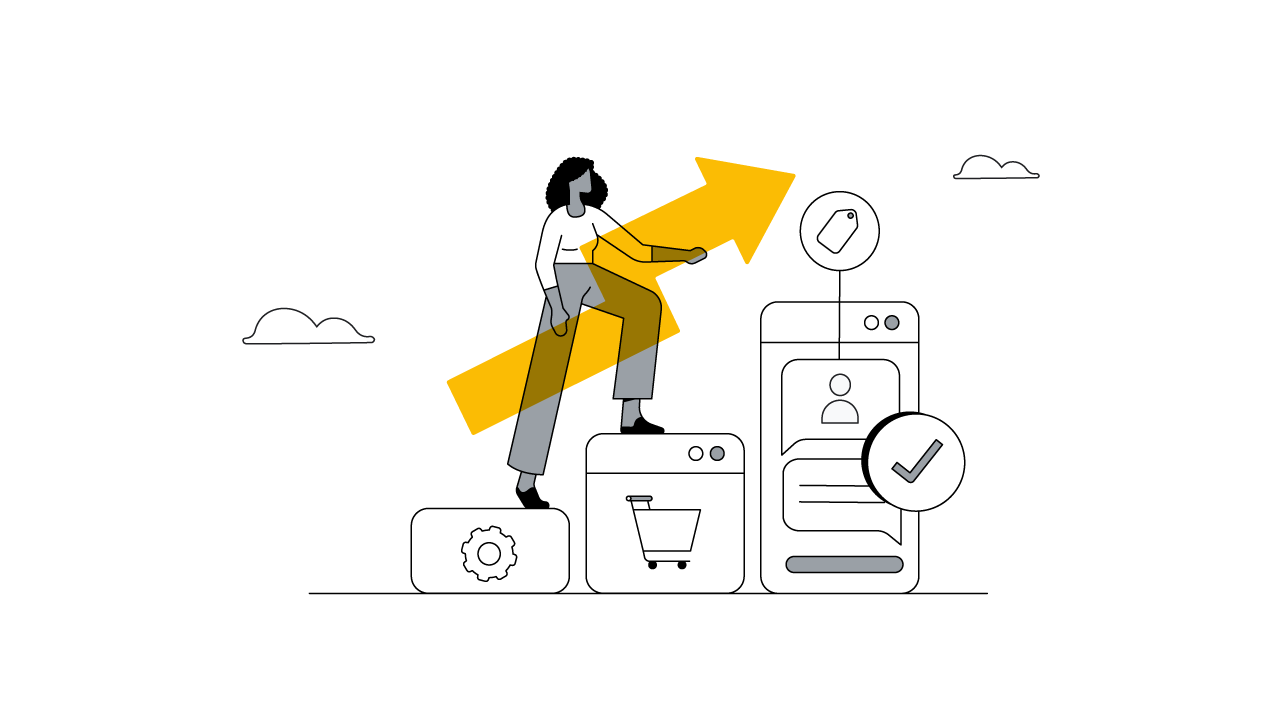 With a paradigm shift in technology, increasing complexity in consumer journeys and the most price sensitive consumers we've seen in years1, retail is in a dynamic new era.
As peak season rapidly approaches, these transformations signal that this year will be fundamentally different. But with a deeper understanding of these changes, there are three key ways you can remaster your retail strategy to win. And with 1 in 2 Australians planning to start shopping even earlier this year, the time to start planning is now.2
Lay the foundations for AI with measurement
This new era we've entered is overwhelmingly defined by AI. Amongst businesses, AI adoption is up 2.5x over the last five years alone.3 And in their recent state of AI report, McKinsey determined that the most significant revenue effects of AI are found in marketing and sales.
But before you can harness the full power of AI in retail, you need to lay the foundations with a robust marketing measurement strategy. With AI now powering Google's stack of advertising solutions, measurement is just as important before and during a campaign, as it is afterwards – because the AI is only as good as the data it can learn from.
It all starts by ensuring you have the right measurement solutions in place so you can find and convert high value customers. This comes down to three stages:
Align on your north star for success.
As a business, you need to define a distinct, big-ticket goal and align behind it. For example this could be revenue, profit or higher lifetime value – something that directly moves the needle on growth. Ensure all stakeholders across the wider business agree, from the CEO to the CFO and CIO.

Capture and utilise valuable first-party data to fuel AI solutions.
First-party data is your competitive advantage because it's unique to your business. It's the crucial initial dataset that Google's AI-powered solutions will use to predict outcomes, target the right audiences and optimise your campaigns towards your business objectives.

Finally, measure what's important to your business.
You can explore Google's two AI-powered product solutions – Enhanced Conversions for Web and Google Analytics 4 – that gather more accurate observations and modelled conversions in a privacy-safe way. Capturing all conversions is not only crucial for getting the credit your marketing deserves, but this enhanced data will also better fuel the feedback loop for Google's AI to continually improve performance.
Putting these foundations in place will set you up to take advantage of Google's AI-powered solutions.
Respond to complex consumer journeys with AI
As marketers, you've never had to manage so much complexity. Australians are searching with more variety than ever: 7 out of 10 queries were searched only once last peak season.4 And these journeys are also spanning more channels – in 2022, 57% of consumers used five or more channels to do their peak season purchasing, with only 7% using just one.5 To make your job even harder, 93% of consumer journeys were unique.6
AI is your marketing multiplier. Implementing AI-powered tools across the full funnel can help prevent opportunity from slipping through the cracks.
The evidence is clear, it's close to impossible to manually predict when and where these unique consumer journeys will take place. But AI can anticipate change and adapt in real time. Put simply, AI is your marketing multiplier. Implementing AI-powered tools across the full funnel can help prevent opportunity from slipping through the cracks.
Supercharge Search and Performance Max to fuel conversions
Starting at the bottom of the funnel with Search, AI can optimise your Search Ad strategy to ensure you show up for all converting queries, even those that have never been searched before. We found that advertisers who leverage all three AI-powered Search solutions – Smart Bidding, Broad Match and Responsive Search Ads – average 20% more conversions at a similar cost per conversion.7

In addition, given consumer journeys are now almost exclusively multichannel, it's important to look beyond Search. Pairing Search with Performance Max enables you to reach high-intent consumers across YouTube, Discover, Gmail, Maps, and the Display Network.

Influence consideration with YouTube Video Action Campaigns
Did you know, 80% of consumers switch between video and Search to inform their purchase decisions?8 Plus, last peak season, when it came to researching products, Australians used YouTube more than any other video platform.9

To influence the mid-funnel, AI-powered Video Action Campaigns (VACs) help you reach specific audiences and automatically optimise placements across YouTube's home feed, watch page, Shorts, in-stream and Google Video Partners. The integrated feed capability displays products from your Google Merchant Centre alongside your video creative, for a seamless transition from persuasion to purchase.

Enhance your brand building with YouTube Video Reach campaigns
In a time when there's pressure on shopper wallets, brand building has never been more important. In fact, upper funnel marketing has been proven to decrease customer price sensitivity by up to 10%.10 And with YouTube reaching 85% of Australian adults11 – YouTube is the place to build your brand.

The most effective YouTube format for brand building is Video Reach Campaigns (VRCs). These use AI to automatically serve the best combination of video ad formats to deliver 44% more unique reach at 16% lower CPMs versus buying each of the formats on their own.12
With the powerful capabilities of AI today, you can layer these campaign types across the full marketing funnel to create a halo effect on conversions at the same cost per conversion. This means you can maximise return this peak season whilst also fuelling demand, leading to a more effective and efficient marketing strategy.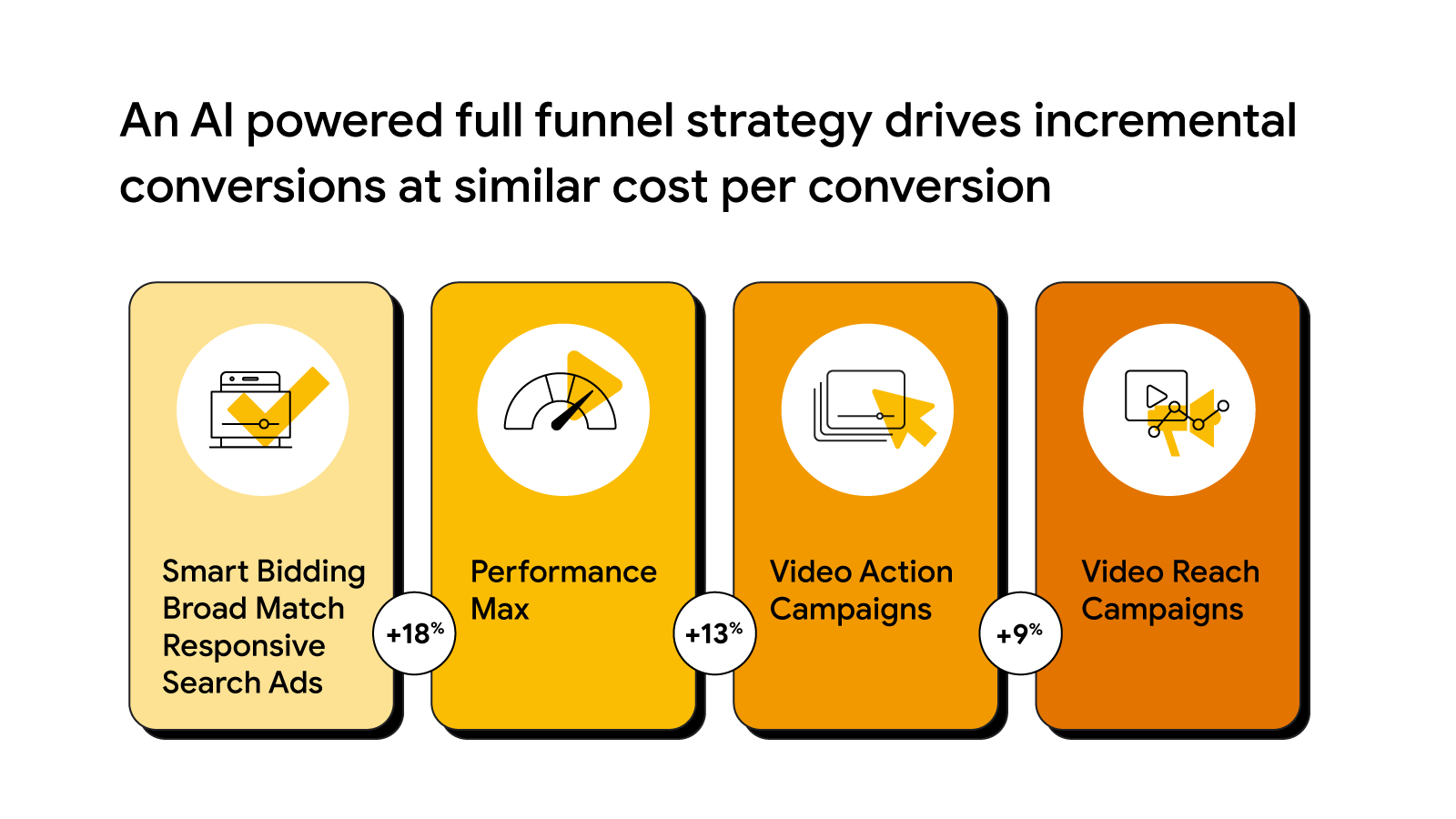 Win sales without sacrificing profitability
Despite increasing pressure on shopper wallets, consumers aren't looking at price tags alone. There's a renewed focus on what they consider to be of greatest value, and research shows that discounting isn't the only way to gain preference.
Throughout every stage of the complex purchase journey, you can apply behavioural science principles to make your offering more compelling. In fact, these five principles – authority bias, social proof, category heuristics, delivery friction, and power of free – can help you win sales, even against a 15% discount from a competitor.13 So this peak season, think about how you can communicate value beyond price – and in turn, protect your profitability.
In this dynamic new era, you can remaster your peak strategy by laying the foundations with the right measurement solutions, leveraging AI as your marketing multiplier across the entire funnel, and honing your messaging to communicate value beyond price. With the right tools and insights, you'll be on the path to profitable growth this peak season and beyond.