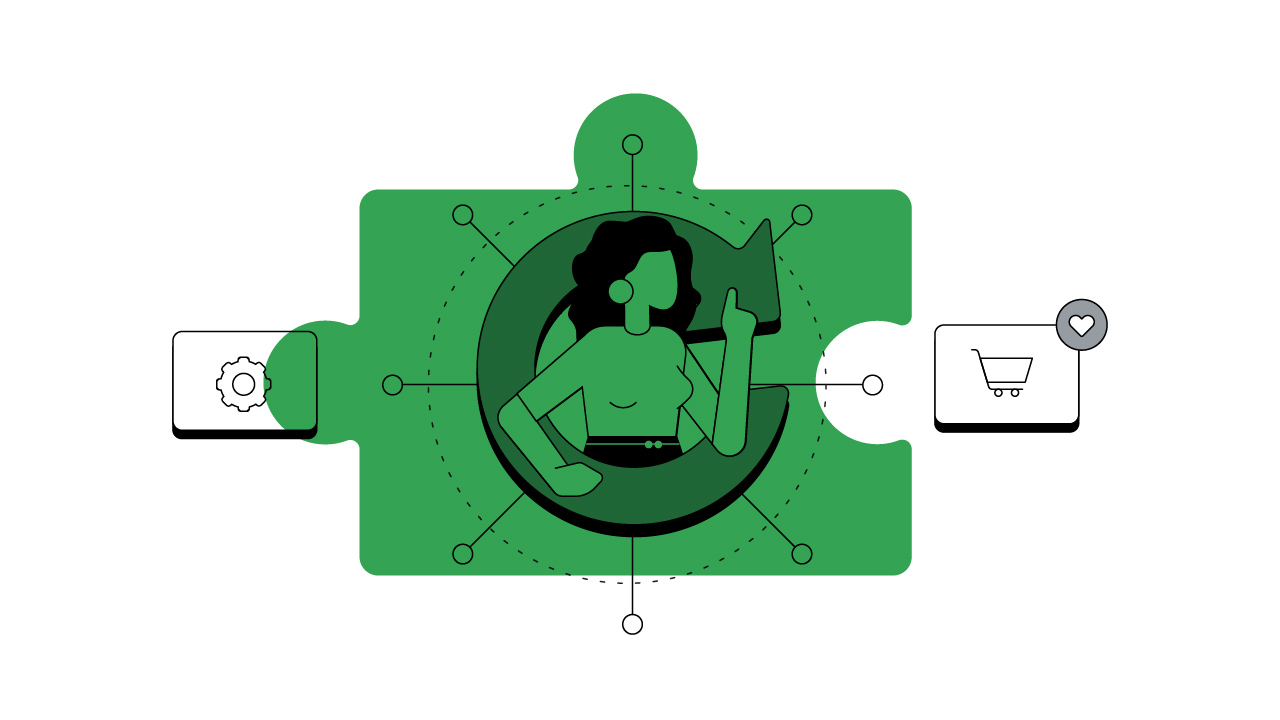 Kate Conroy has over 15 years of experience helping leading retailers and brands grow their business. She is Google's APAC Go-to-Market Lead for Retail Ads.
Unwavering loyalty is no longer a trait that defines shoppers across Australia and New Zealand. Recent consumer studies point to a continued shift in which consumers are more open to multiple brands. For us in the retail industry, that's a double-edged sword. Wield it well and this shift can become your key to sustained profits and growth.
With shoppers willing to switch brands and retailers, their every decision is a chance for you to win sales.
With a multitude of choices, shoppers don't stick to a single sales channel or brand. Month-to-month in 2022, almost half of consumers purchased from a brand they've never bought from previously.1 And retail selection is even more fluid than product selection. On Google Search, more than 60% of retail searches in Australia and New Zealand are for products or product brands, versus for retailers.2 And, when presented with their preferred and second choice retailer, almost 1 in 2 Australian consumers will switch to their second choice, whilst only 1 in 4 switch to their second choice product brand.3
With shoppers more willing to switch brands and retailers, their every decision also becomes a chance for you to win sales. To unlock this opportunity, it's important to understand and meet shopper needs in a time when loyalty is shifting.
Shoppers need a "confidence shift"
Shoppers today, facing inflation pressures and macroeconomic uncertainties, care deeply about getting it right when they buy. For instance, 47% of people in Australia say they cannot afford to make the wrong decision now with their purchases, especially in times of uncertainty.4 Shoppers therefore research their choices carefully; 74% of Australian consumers want to feel they have done their due diligence, putting enough time into research to make the right decision.5 In fact, 60% of shoppers said that in the past 3 months they feel they're spending more time looking for deals or the right price to make sure they get the best value.6
This rise of intentional shopping means customers are finding themselves in the space between wondering about a purchase and knowing that they made the right decision, that is, the "confidence gap." To move out of this gap, shoppers need to feel confident about what they buy.
It therefore pays to help consumers bridge the gap between questioning that they're making a good choice to knowing and confidently decision-making. Not only do you net a sale, you're likely to see revenue growth and repeat purchases. Consumers say they spend on average 25% more on trusted brands than the ones they trust less, and those who are confident with their product choice before purchasing are 32% more likely to purchase that product again.7

So, here are two strategies for how you can power a "confidence shift" in shoppers with the power of AI, and drive growth and profits.
1. Show up with confidence signals on trusted platforms
Mental shortcuts – or signals – can help to build trust with consumers and make shoppers feel more confident about buying from a brand or retailer. Some of these you'll recall from our Messy Middle research, and some of them you'll just intrinsically know - but others might also come as a surprise.
These signals include industry respect, as seen in industry awards and certifications, and authority, which is bestowed by experts endorsing the products. By communicating such confidence signals, you help shoppers feel good about choosing you.
While trust in the brand or retailer is important to consumers, where they discover brands or retailers can also build trust. So, an effective way to amplify these signals is by showing up with them on trusted platforms. Google Search is the No.1 most trusted online platform when compared with other online platforms where consumers gather information,8 and the top platform where consumers in Australia and New Zealand look to find information.9 In fact, data from a recent Kantar and Google study into shopping behaviour says Search is the most useful touchpoint to shoppers both online and offline, ahead of retailer and brand sites, help in-store, and word of mouth.10
Showing up on a trusted platform like Google Search results in the "trust transference" effect, where shoppers form positive associations between your confidence signals and the platform. The "trust transference" effect also explains why across Australia and New Zealand, we see that more than 90% of shoppers say YouTube gives them confidence in their final decision.11
To further boost your confidence, you can use Search and YouTube to show up at the right place, the right time and for the right person with our AI-driven solutions. Broad match, for example, connects your products to more people with related searches, based on their intent, and not just those whose searches match exact keywords.
Virgin Australia used broad match with other Google AI-powered ad solutions like responsive search ads and value-based bidding, to achieve 88% more bookings and 150% revenue growth.

Showing up continuously is also important because confidence decays when shoppers don't come into contact with new information over a long time.12 One way to sustain their confidence is through App campaigns for engagement, which increases user retention and drives in-app conversions. For shopping apps, the likelihood of reengaged users becoming paying customers is 1.9X greater than those who were not reengaged.13
2. Show up for shoppers across channels
Another way to power a "confidence shift" at scale, is to consistently show up across channels, since shopping across multiple platforms has become mainstream. Last year, 59% of shoppers used five or more channels, like search, video, and social media, to shop over a two-day holiday period.14
To reach shoppers wherever and whenever they shop, pair Performance Max with Search campaigns. It'll help you find your most valuable customers across Google's full range of channels to multiply conversions.
Oppo did just that to drive scaled visits to its website and e-commerce channels in Malaysia. It achieved 46X conversions at 96% lower cost per conversion.

Seamlessly integrating your stores across channels can also help you show up consistently for shoppers, and empower them to make confident purchases.
By using Google's omnichannel ad solutions, such as local inventory ads, you can let shoppers searching on Google know that your store near them has the products they're looking for. And with Web to App Connect, you can optimise your app marketing strategy by providing your app users with a seamless shopping experience, sending those who click on your ads directly to the relevant page on the app for them to complete the action, such as a purchase.
This shift in shopper loyalty trends can cut both ways. But for those of us in the retail industry who tap into the power of confidence signals, trusted platforms, and AI-driven marketing solutions, this change is an opportunity. It's time to win sales with customers' every decision, and drive sustained growth and profits.
Looking for more insights about the Confidence Shift? Explore all-new content unpacking customer complexity and driving profitability – including more about the six confidence signals, how Google AI-powered tools can power a "confidence shift" and effective measurement strategies for driving performance now and into the future.