In our Search History series, we speak to the leading figures in search marketing to celebrate 20 years of Search. Delving into key decision makers' personal and professional relationships with Search, we explore how things have changed over the past two decades, and what the future has in store.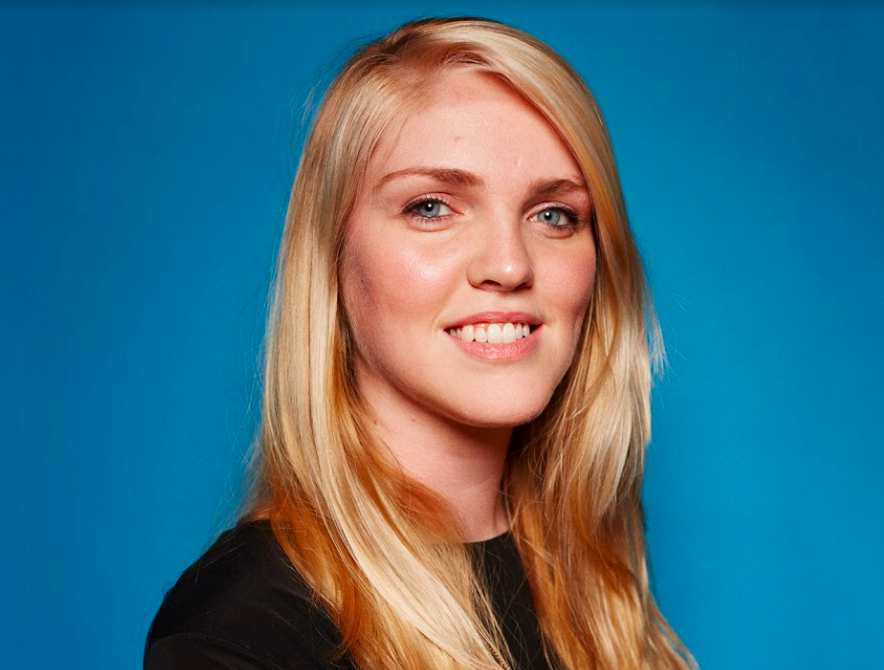 Caroline Reynolds is the Director of Performance Media Product at iProspect. In just over 10 years, she has rocketed to the top of the Search world via agencies such as Razorfish and Mindshare. She previously focused mainly on driving results across Paid Search, before taking on a broader remit in her current role.
"It's easy to see how advertisers will need to begin considering how they market not only to the person but also to the digital assistant."
- Caroline Reynolds, Director of Performance Media Product, iProspect
How has the way you use Search professionally and personally changed?  
Our expectations of a search engine have changed beyond all recognition in the past 20 years. The ability that Google now has to add context to our query, based on numerous data signals, and to connect our sequential queries together, means it is able to better predict what we're really looking for and to give us the most relevant result possible based on shorter searches. That's mirrored in the long-tail query trend we've seen over the past few years, as people's search behaviour becomes second nature and engines become smarter.
Personally, I find that Voice Search means I'm searching much more in the kitchen for recipe and news content, but I recently heard an anecdote from someone who had connected their Google Home in their bathroom! Clearly, this shift to voice provides many new opportunities for brands to connect with consumers.
What are the biggest changes in Search since the early days?  
More than ever before, a Search marketer is required to wear many hats. Advances in technology and data availability mean that our teams must have a good understanding of many disciplines. From data intelligence and data-driven attribution through to developing custom scripts and technologies, we've moved far beyond the relatively basic Excel and native platform management tools, and this brings with it complexity. At the same time, implemented correctly, these are the very tools which help simplify, automate and transform both Search performance and our day-to-day actions.
What's the biggest single development we'll see in Search over the next three years?
Voice, visual and other developments do not stand alone as one critical disrupter for the Search industry. Rather, it's the overall promise that these together deliver major gains in artificial intelligence, which signal that we're on the verge of significant new consumer Search behaviours. For instance, as digital assistants, like the Google Assistant, continue to advance, encouraging people to invite them into their homes and their lives, we will start to see assistants acting on behalf of the consumer. Google Duplex, launched earlier this year, was the first demonstration of how your assistant could begin to really operate on your behalf, creating restaurant bookings or haircut appointments. It's easy to see how advertisers will need to begin considering how they market not only to the person but also to the digital assistant.
What do Search agencies offer now that they didn't before?
Fundamentally, the role agencies play is the same now as it was 20 years ago when iProspect was founded: to translate Search behaviour into opportunities for brands to connect with people in relevant moments, to drive business performance. In many ways achieving that has been made simpler through technologies which seek to simplify how we buy and optimise search. Even Google Ads itself now offers the ability to target searches without the need to manually define your own keyword list through Dynamic Search Ads. At the same time, it is the agency's role to find areas of competitive advantage to deliver incremental performance gains. Leveraging data through technology and automation is a significant opportunity for us and our clients. 
What do you think is your most Googled subject?
We're expecting a baby this December, so my Search history currently reflects hours of research into various baby paraphernalia.
Have you ever used Search to cheat at a pub quiz?  
The music round is my weakness, so I may have occasionally Shazam-ed the odd tune. Our local quizmaster has unfortunately become very adept at a Google-proof quiz!
What are the main pros and cons of Search, in a nutshell?
A key pro is the democratisation of information. The biggest con, I think, is the volume of information – for example, people searching for information medical conditions and not always getting the right info.
OK, time to be honest. What are the last 10 things you searched for?
"Baby show 2018"; "kensington olympia parking"; "parkopedia"; "bugaboo fox offers"; "icandy offers"; "icandy orange"; "pea soup recipe"; "john lewis"; "carrot soup"; "soup recipes" … as promised, a lot of baby research and a few recipes thrown in there too.
What would your life – personally and professionally – be like without Search?
In my very first marketing role, Search was the channel I gravitated towards, as I was fascinated by the direct access to people's behaviour and the ability to translate that into performance. Had it not been around I'd likely be in a different industry entirely. Most likely still doing hundreds of searches a day though!
What makes you love your job?
When Google launched 20 years ago no one could have foreseen the impact it would have on our lives. This year alone I've been able to spend time focusing on insight and research around some of the future trends we see – artificial intelligence, user experience and voice activation, among others – looking to understand where the key opportunities are for us to connect with consumers as their behaviour changes and challenger technologies offer new opportunities.