365 days. Trillions of searches globally. Three consumer trends that will impact your marketing and shape the year ahead.
The Year in Search 2022 report shines a light on our collective consciousness and shows how it moves us to act. For all of us in Australia and New Zealand, living in these uncertain times, we continue turning to Google Search to answer questions big and small. Whether we're seeking a deeper understanding of our place in the world, redefining our values, or simply looking for joy, we're wondering: 'Can I change...?'
Learn what matters most to us all right now, and how these insights can help you move your marketing forward in 2023.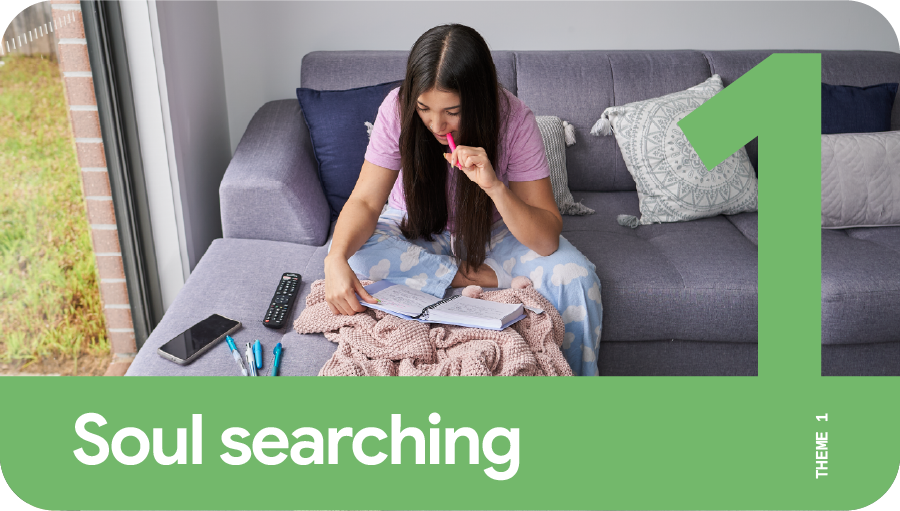 After three years of uncertainty, we're collectively moving past merely coping or just going with the flow. We're searching for who we are and who we can be on our own terms, without being limited by societal factors and workplace expectations. As a result, our cultural, personal, and professional identities are evolving.
For one, there's a dynamic tension between our cultural identity as both global citizens and proud denizens. We're looking for deep connections with global cultures, through things like music and food; whilst also exploring our own backyard, with Google searches for local culture and traditions spiking.
We're also embracing our individualities, and exploring the wider influences on our own ideas about identity.

Our idea of professional fulfilment is evolving, and we're defining success on our own terms. This includes looking for more flexible work arrangements and reassessing our value in the job market, even if that means exploring other careers and styles of working.
What does this mean for marketers? Adopt inclusive marketing strategies as a mindset, not a checkbox.
Committing to diversity, equity, and inclusion needs to be a constant responsibility that is embedded into every aspect of your brand's campaigns — from conception to execution, and beyond.
When Nike created an inclusive shopping experience for women, which showcased fitness clothing for bodies of all shapes and sizes, they were able to help more people see themselves as Nike athletes; thus fostering an even deeper brand connection.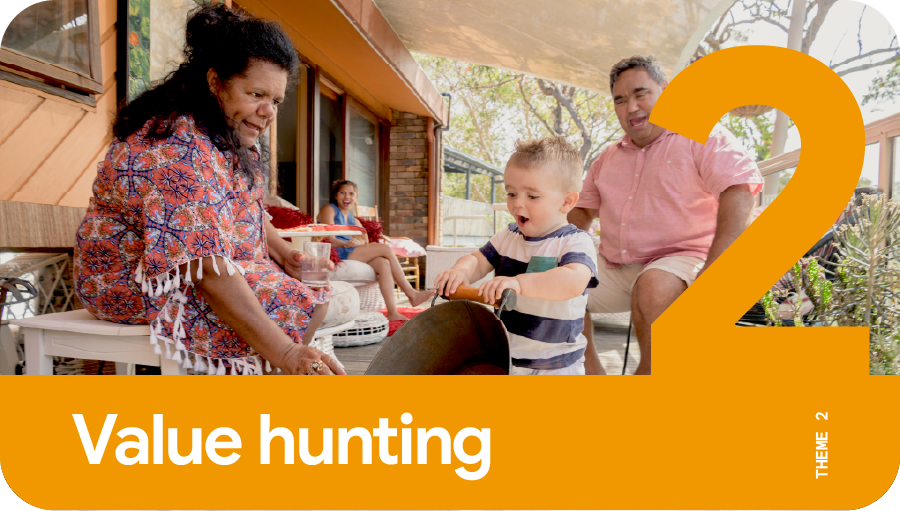 As macroeconomic factors continually drive consumers to be more conscious of expenses, they're searching to make sense of the increase in cost of living. They're also doing their due diligence, reassessing where and how they spend. In Australia, we've seen a +20% bump in Google Search interest for terms containing "compare".
But consumers aren't only looking at the price tags. There's a renewed focus on what they consider to be of greatest value — trust. Consumers respond to uncertainty by seeking to increase confidence in the choices they are making. Where it might've once been one factor that influenced all of our purchases, it's now the tipping point.
Australians prioritise quality of service and reliability of products, when making purchasing decisions. Compared to the global average of 53%, the majority of Australian consumers (62%) are more likely to buy for durability, rather than just looking for the cheapest price and risking a product that may need to be replaced more frequently.1 It's why globally, Google searches for "most popular" are higher than those for "most affordable."2

Searching for the best deal is still important to consumers, but we're also shifting purchasing priorities. More people are realising that supporting sustainability — such as exploring hybrid and electric car options — can actually help us be financially savvier in the long run.
What does this mean for marketers? Use AI-powered ad solutions to stay nimble as trends shift.
By using a blend of traditional Google Search best practices and the latest in AI, your brand can keep pace with how people are navigating shifts in prices, and immediately deliver the best deals to people as they search for affordable – and trusted – options.
Bupa Australia transitioned to broad match with conversion based automated bidding strategies, which uses AI to find more relevant Google Search queries, driving sales and delivering a 119% uplift in conversions at a 4% lower CPA.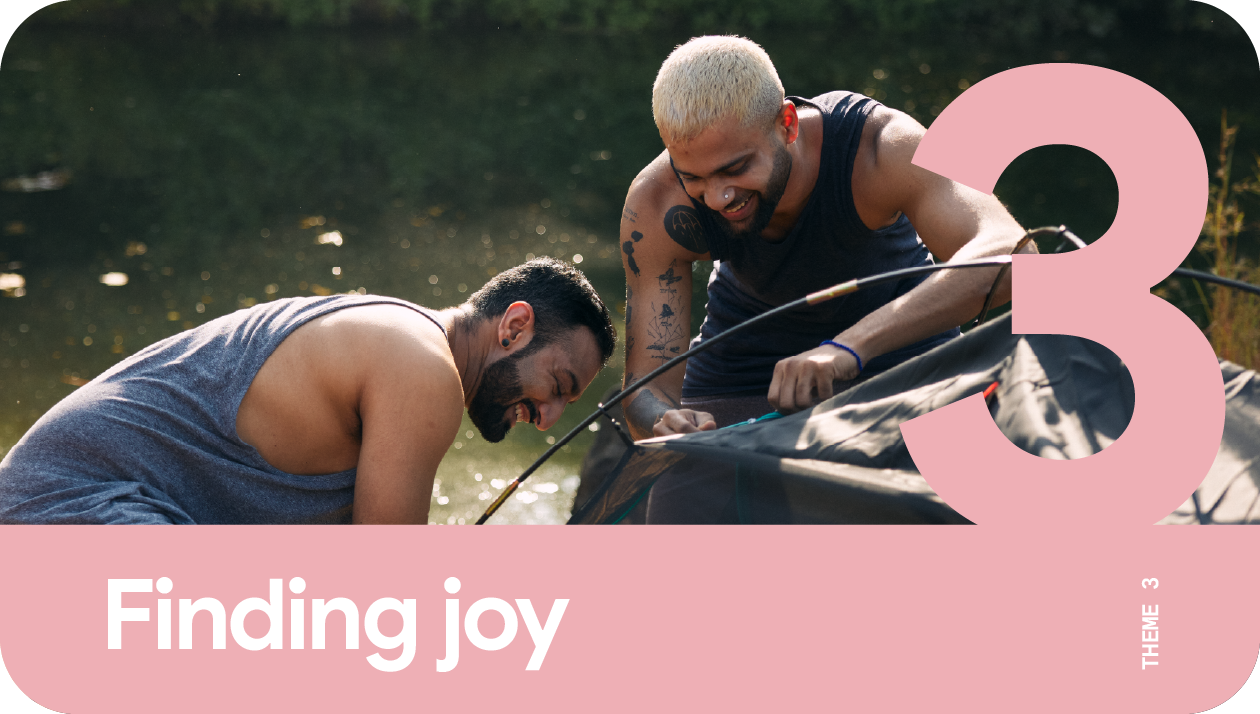 Enjoying life to its fullest is another way we've embraced uncertainty as the norm. We're finding ways to add touches of luxury and ticking off bucket lists, even if it means making concessions or spending extra time hunting for deals.
We're saying "yes" to long-awaited overseas trips but also taking the time to hunt for the full holiday package. And we're indulging in experiences, whether it be returning to concerts, or trying the occasional Michelin Star-worthy restaurant.

We've also merged our online and offline lives to get the most out of any moment. For instance, we're using digital services like telehealth appointments to make our lives easier, and turning more and more to same-day delivery options. In doing so, we're freeing up time for offline activities, especially those best enjoyed in-person, such as live concerts and fine dining experiences.
What does this mean for marketers? Identify and respond quickly to consumer shifts by using the Google Ads Insights page. For your campaigns, use the recommendation tab and optimisation score to analyse campaign performance and respond to real-time insights.
As we all search for value, trust, and ways to continue living our lives amid uncertainty, these three consumer trends show what's top of mind for us as consumers in Australia and New Zealand, and how your brand can meet these needs.
To learn how you can tap into the trends, come up with a winning marketing strategy for 2023, and unlock growth with Google Search and marketing innovations, download the full Year in Search 2022: Australia and New Zealand report below.