The art of 3D animation may seem like a niche topic, but Aussie YouTuber BlenderGuru's 2.65 million subscribers say otherwise.
BlenderGuru, created by Brisbane-based Andrew Price, teaches viewers how to use Blender, the free and open source 3D software tool. Andrew's videos have garnered over 216 million views, and represent a moment of major change in technology, creativity, and culture: the rise in use of AI tech to advance our daily lives.
AI technology is an increasingly hot topic on Aussie YouTube channels, from both casual creators and those with advanced technical skills alike, resulting in more creative opportunities — and new ways for audiences to engage with what they're watching.
To better understand the changing landscape of video creation and consumption, we looked at hundreds of video trends, spoke to creators and experts, and ran surveys across 14 countries, including Australia. The resulting 2023 YouTube Culture and Trends Report will help marketers understand where video culture is today, where it's headed, and how to win in this new digital environment.
Trend No. 1: Gen Z is blurring the line between creator and audience
The rise of online fan communities has had a massive impact on pop culture. In 2023, thanks to the availability of advanced tech tools, fans have a more active role in shaping culture than ever. Fandom is more layered, and it's shifting not only how people experience and participate in video culture, but how they perceive their role: According to a survey conducted by Ipsos in 14 countries, 41% of Gen Z describe themselves as video content creators.1 From meme makers to commentators to professional fans with dedicated followings, Gen Zers have an unprecedented opportunity to influence what they love.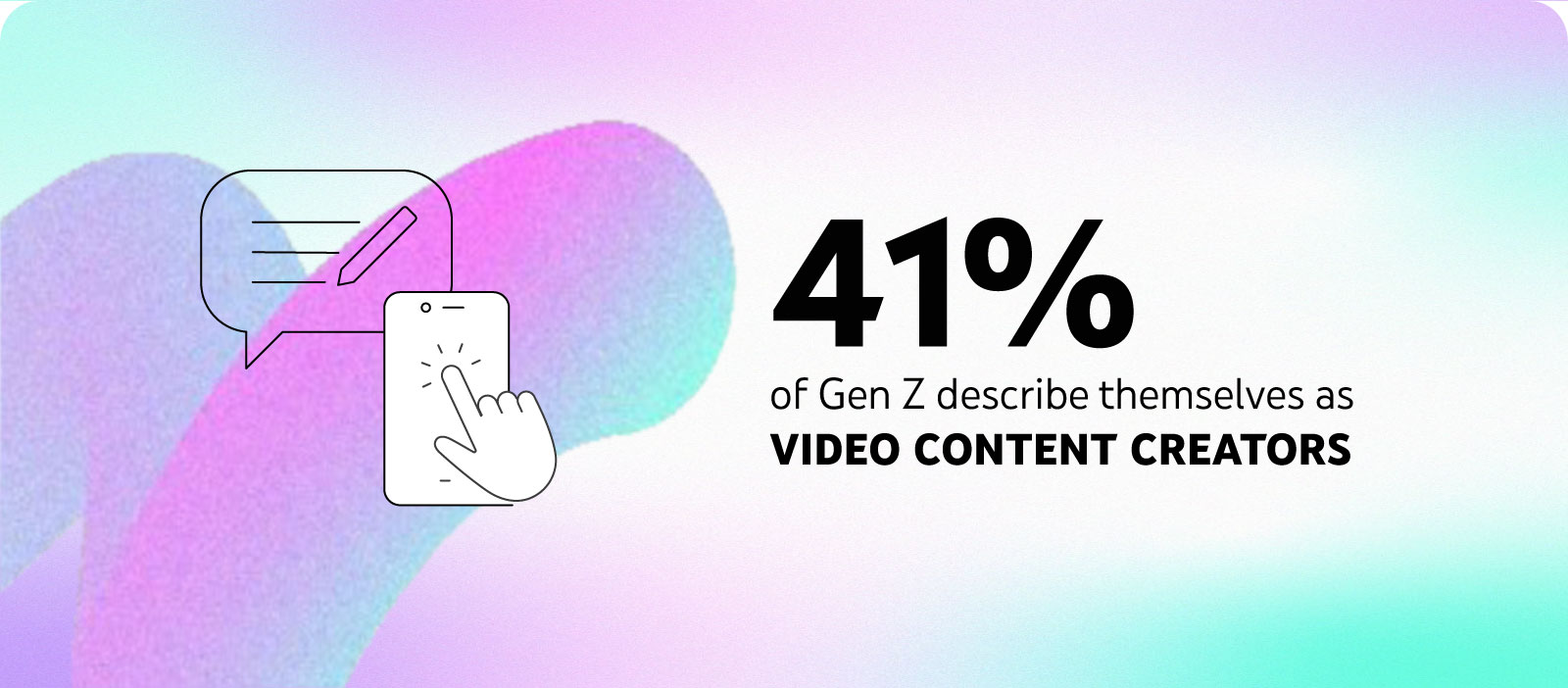 Filmmaker Kane Parsons, 17, experienced this firsthand when fans of his short film, "Backrooms," created so many YouTube videos analysing and riffing on his work — even recreating it in Minecraft — that the film amassed over 49 million views and became a top trending YouTube video. A24, the production company behind "Moonlight," HBO's "Euphoria," and more, took notice, leading to his forthcoming big-screen directorial debut.
Conversely, major industry moments can be opportunities for commentators and professional fans to contribute their original perspectives. Consider a fashion critic who covers the Met Gala. By adding value through deep expertise and original perspectives, creators can draw fans looking for deeper dives — which many are: 54% of surveyed people prefer to watch creators breaking down a major event (e.g. the Oscars, the Grammys) rather than the event itself.2
Brands tend to benefit from fan communities as well. Hundreds of fan-creators took to YouTube to post their own riffs on Burger King's "Whopper, Whopper" ad. The memes and remixes drove over 100 million views on YouTube videos related to the song,3 an outpouring that was still going strong six months after the ad aired.
Trend No. 2: To break through, vary the format
Whether idly scrolling on a mobile device, watching the women's UEFA champion's league livestream, or listening to a favourite podcast en route to work, today's audiences want — and expect — to be able to personalise the viewing experience. In fact, 71% of Gen Z say they like the convenience of being able to watch different video formats all on one platform.4 The flexibility of multi-format creation lets viewers follow their favourites from screen to screen. Now, we're seeing brands and creators take advantage of the trend.
Campaigns using two or more video formats were more likely to see ad recall and brand awareness lift than those using only one.
Fitness creator Cassey Ho has built a community of 8.6 million subscribers on her YouTube channel, Blogilates, by sharing workout routines, running tips, pilates videos, and more. Last year, she pivoted her content to Shorts, using the format to offer a more personal, behind-the-scenes look at her athleisure brand. Ho, who started her channel in 2009, gained more than half of her lifetime views since adopting the Shorts strategy at the beginning of 2022.5 Research suggests she's not the only one seeing results: 90% of people surveyed said they have watched content from a particular creator or artist across different formats (e.g. short form, long form, podcasts, live streams) over the past 12 months.6
This shift in behaviour is great news for brands that get to reach more viewers and creators on YouTube, but it's not the only reason to consider more formats. Brands have more ways than ever to show up across all the screens and formats where people watch today. Google AI-powered ad campaigns on YouTube, such as Video reach campaigns, help marketers create a mix of video ad formats to reach more viewers and drive better, more cost-efficient results. In fact, campaigns using two or more video formats were more likely to see ad recall and brand awareness lift than those using only one.7
Trend No. 3: New tech tools empower users to personalise content — including their own
Today's growing range of creator tools helps users remix audio and video, add filters, experiment with special effects, and even dub videos in multiple languages, making content creation part of pop culture itself across the globe.
Experiential features like closed captions and multi-language audio allow audiences to tailor their viewing experiences to their preferences. Creators are using captions in fresh ways: to add context, deliver inside jokes, or simply provide easter eggs for interested viewers. Closed captions have also contributed to the rise of "silent vlogs," which use subtitles to add commentary without breaking the immersiveness of the video. Not only were users open to watching without sound, but videos with "silent vlog" in the title garnered 24 million views in 2022.8
Creators testing multi-language dubbed videos saw over 15 percent of their watch time come from views in the video's non-primary language.
Meanwhile, YouTube's multi-language audio feature lets anyone upload different audio tracks to the same video. The option opens up a new world of possibilities for creators, brands, and viewers hoping to reach wider audiences. The platform's most subscribed individual creator, Mr. Beast, recently shared how he dubbed his most popular videos in 11 languages to cater to more of his international audience. Creators testing multi-language dubbed videos saw over 15 percent of their watch time come from views in the video's non-primary language.9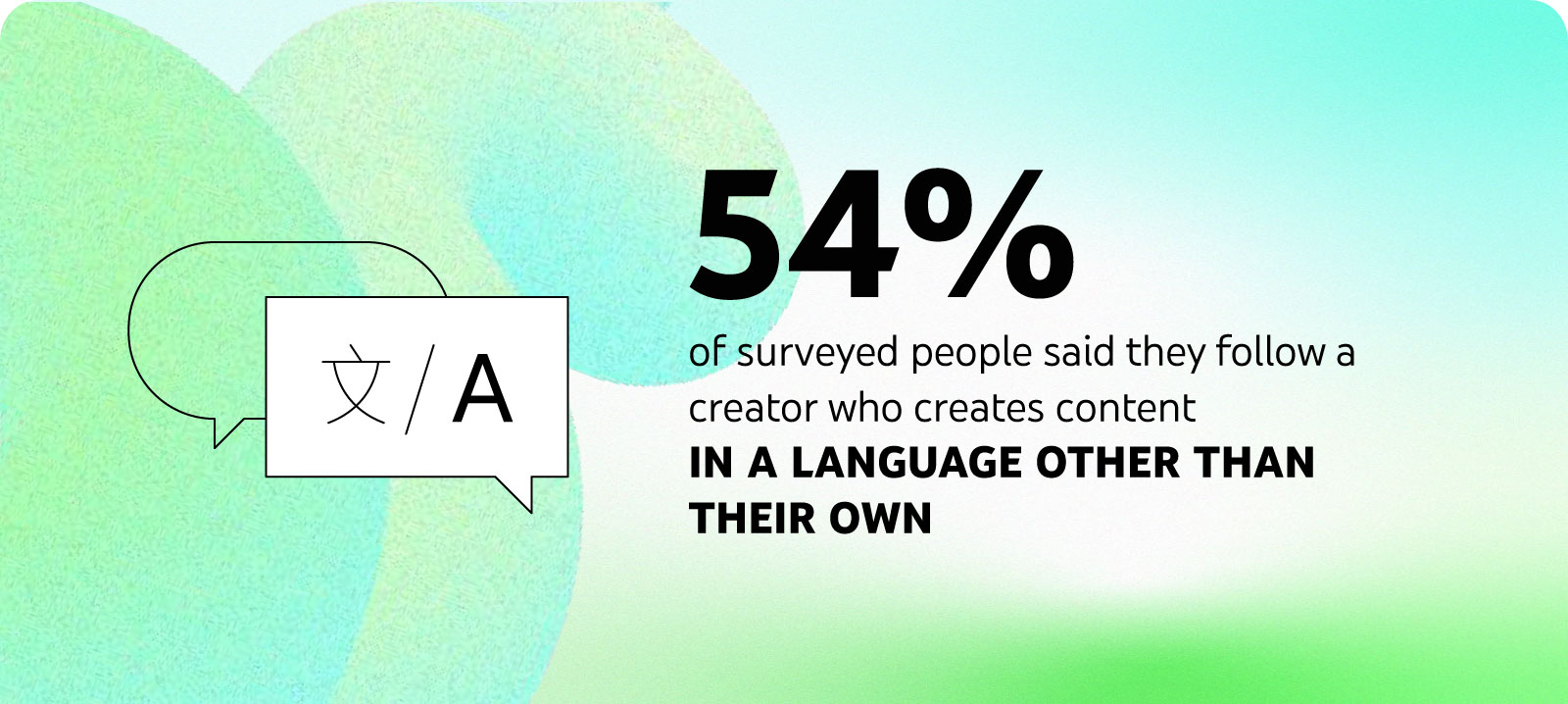 Last month, Korean singer Midnatt launched his song "Masquerade" in six languages, even using AI to enhance pronunciation and make his vocals sound more natural in each of his non-native languages. Audiences support these innovations: 54% of surveyed people said they follow a creator who creates content in a language other than their own.10 For brands, dub tracks can mean reaching new audiences without the need for huge production budgets.
Trend No. 4: Broad audiences are warming to AI, thanks to creators
AI tools are democratising video production, reducing the time, training, and expense required for creators to bring their visions to life. Just look at the channel Corridor Crew, which used AI to create and open-source a technique that easily animates any image.
Putting the power to innovate in the hands of users means executing more complex ideas at greater speeds than ever before, allowing for moments that exist in conversation with one another. These conversations manifest in the ways fans use AI to create mash-ups that reimagine and celebrate their favourite cultural touchstones — for instance, by applying director Wes Anderson's iconic style to beloved sci-fi fantasy franchises. Audiences are receptive to these creative experiments: 60% agree that they are open to watching content from creators that use AI to generate their content.11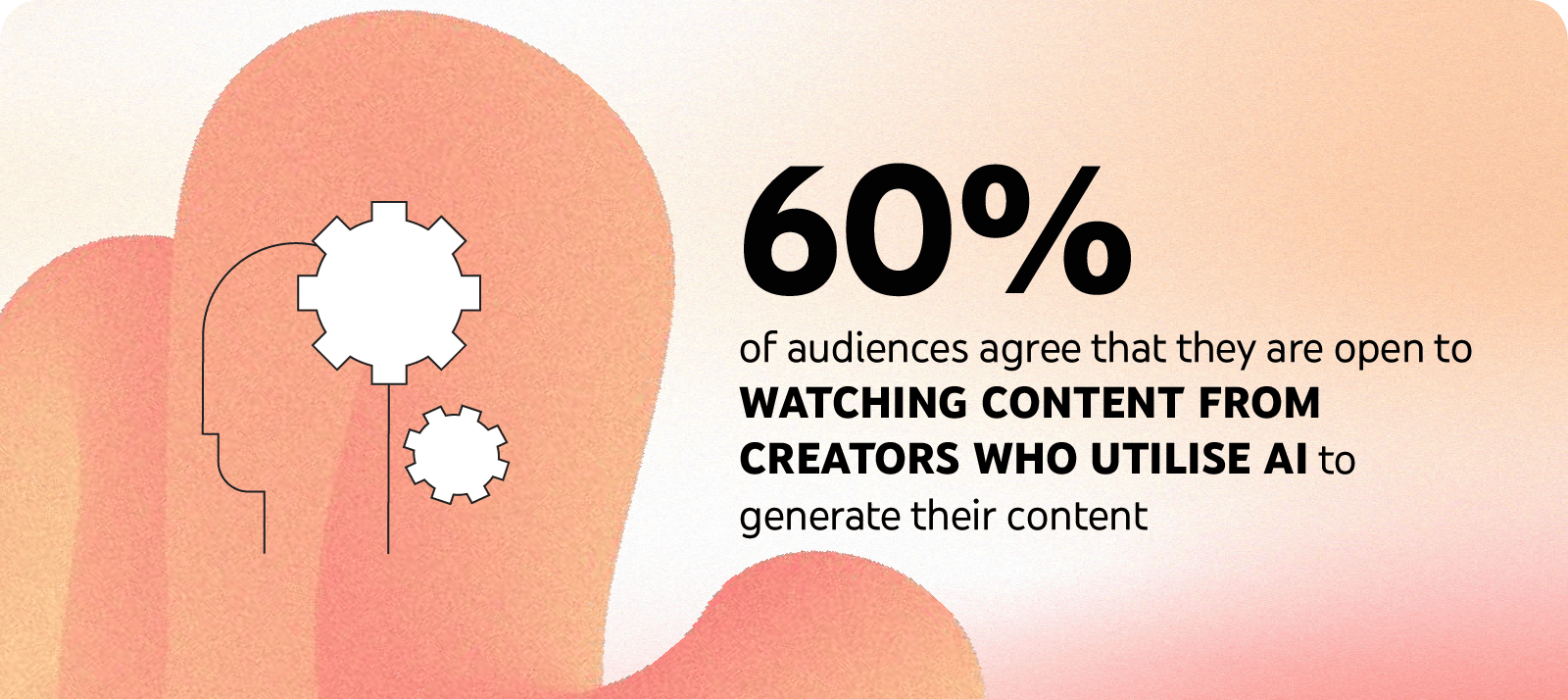 AI-generated moments resonate because creators apply their unique perspectives to bring concepts to life for their viewers. For some, this can mean turning to the technology for creative prompts, such as asking for a makeup routine to follow. For musical artists, it can mean producing visuals for their own audio tracks, allowing fans to experience their work in new ways. These innovative use cases serve as templates for how AI tools might be used in the future, and help to demystify them for broader audiences: There have been more than 1.7 billion views of YouTube videos about generative AI tools so far in 2023.12
From creators with AI-generated features to bands with AI-generated music videos, video culture is moving toward an even more democratised landscape. And it's moving fast. There is more appetite among viewers for interesting and envelope-pushing work, and more ways to make that work accessible to them across devices — even across language barriers. With fewer steps to get started and more venues for collaboration, creators, audiences, and brands have more opportunities to interact, shaping the future of digital video along the way.