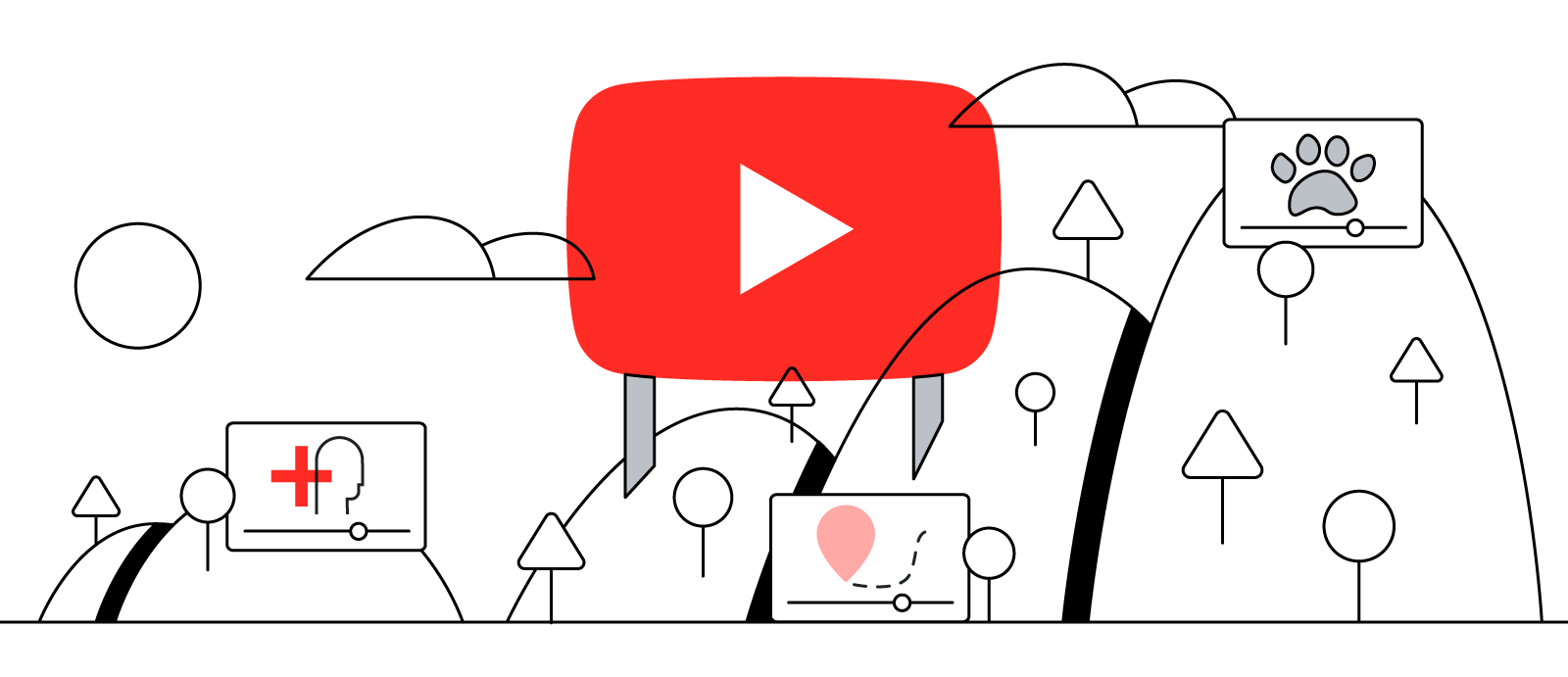 From makeup tutorials to baking recipes and language lessons, YouTube gives creators and viewers a place to connect over the things they love. No matter how niche or mainstream your interest, you can find a community of people who are just as excited about it as you are on YouTube.
At Brandcast, we uncovered why YouTube content from both sides of the Tasman attracts so many viewers from all over. Get a glimpse into the passion that fuels this content ecosystem and three of the communities behind it.
Hop in the backseat for a New Zealand road trip
Now more than ever, Australians and Kiwis are yearning to scratch the travel itch safely: Search interest in "can I travel" peaked across Australia in June 2021.1 And they're finding plenty of inspiration for their next trip from YouTube's travel vloggers.
Fans of travel vlogs can find videos about all kinds of getaways, depending on their mood or bucket list. Whether they're looking for budget travel itineraries or five-star hotels, tours of faraway locales or hidden gems in their own backyard, there's a channel to match their interests.
For a snapshot of region-specific travel vlogging, take husband-and-wife content creators Daneger and Stacey. The pair traverse New Zealand to visit everything from Blenheim vineyards to black sand beaches and luxury tree huts. As full-time travellers, they share highlights of their road trips to various parts of the country in a series called "Reveal New Zealand."
Travel companies and local hospitality businesses love partnering with creators like Daneger and Stacey. The channel's focus on Aotearoa gives viewers at home and abroad a taste of local experiences they otherwise wouldn't have discovered.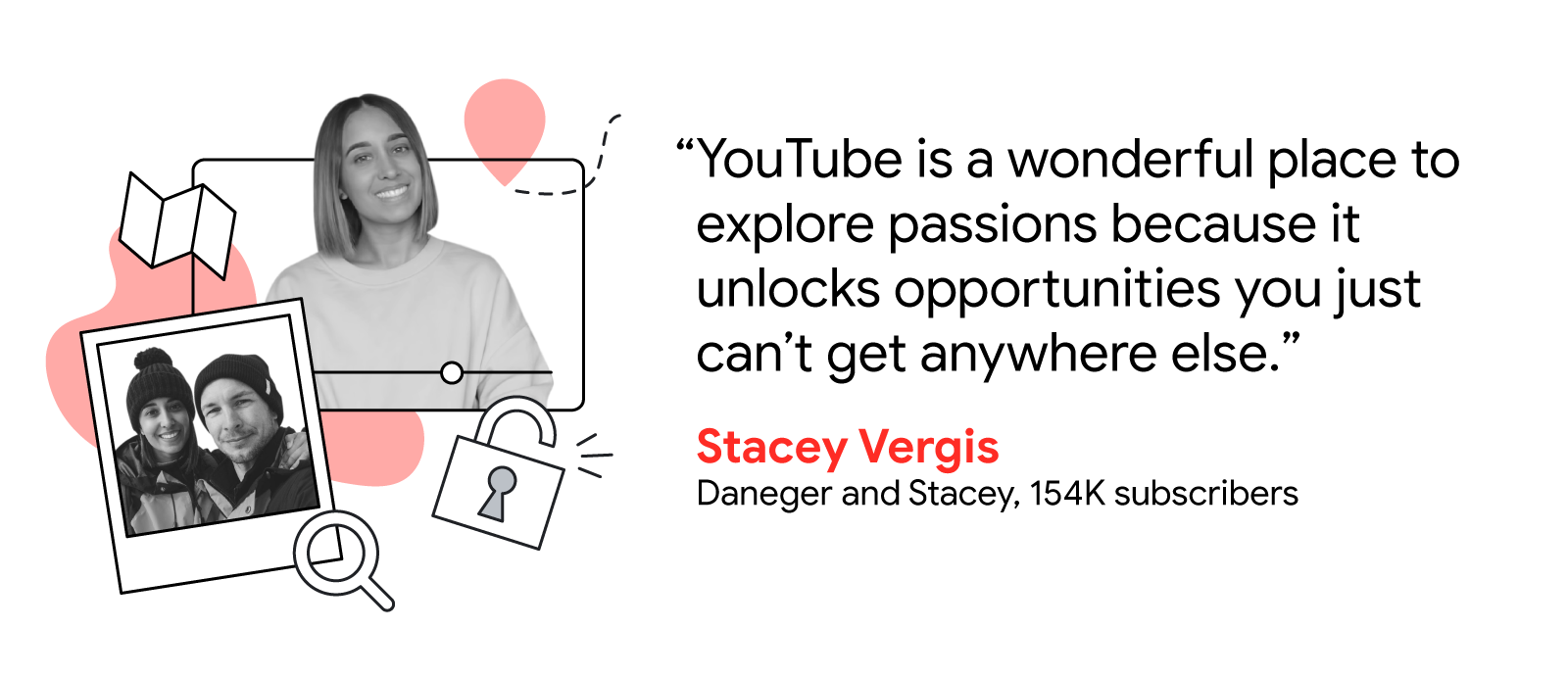 Follow a survivalist's close encounters with rare Australian wildlife
Have you ever caught a shovelnose shark with your bare hands? If you haven't yet had the opportunity, you can watch Miller Wilson do it on YouTube instead.
With over a million subscribers, the Australian content creator shares close-ups with all kinds of dangerous wildlife, like venomous platypuses and king cobras, and goes on survival challenges in remote parts of the country.
Nature content provides an exhilarating departure from everyday life and attracts all types of viewers. You can follow along as creators like Wilson survive for three days alone in the Australian rainforest from the safety and comfort of your bed.
Wilson creates videos that are always fresh and exciting for his audience out of a genuine love for what he does. "Three ways I engage my audience include always trying something new, posting consistently, and having fun along the way," says Wilson.
There's a nostalgic element to this corner of nature YouTube down under, too, because it echoes the adventures of beloved Australian wildlife expert Steve Irwin.
Like other creators, Wilson's platform on YouTube has allowed him to work with brands that align with his content — from outdoor apparel companies to survival toolkit makers. Although he certainly doesn't encourage people to try his feats for themselves, he inspires his viewers to get out and explore the nature all around them.
Learn from one woman's experience living with autism and attention deficit hyperactivity disorder (ADHD)
Being diagnosed with conditions like autism can feel isolating. But for people who don't have easy access to support, connecting online with others who have similar diagnoses can make them feel less alone.
As efforts to destigmatise discussions about mental health have ramped up in recent years, many channels centered on the subject have cropped up on YouTube. Creators have made dedicated safe spaces for viewers to learn and ask questions about topics that can be hard to find anywhere else.
Australian creator Chloé Hayden, for example, discusses her perspective as a person with autism and ADHD. In her videos, Hayden shares helpful tips on subjects like how to deal with sensory overload and how to support a child with autism, along with general lifestyle content. Her authentic approach — with the tagline "boldly me" — has earned her an engaged following in Australia and abroad.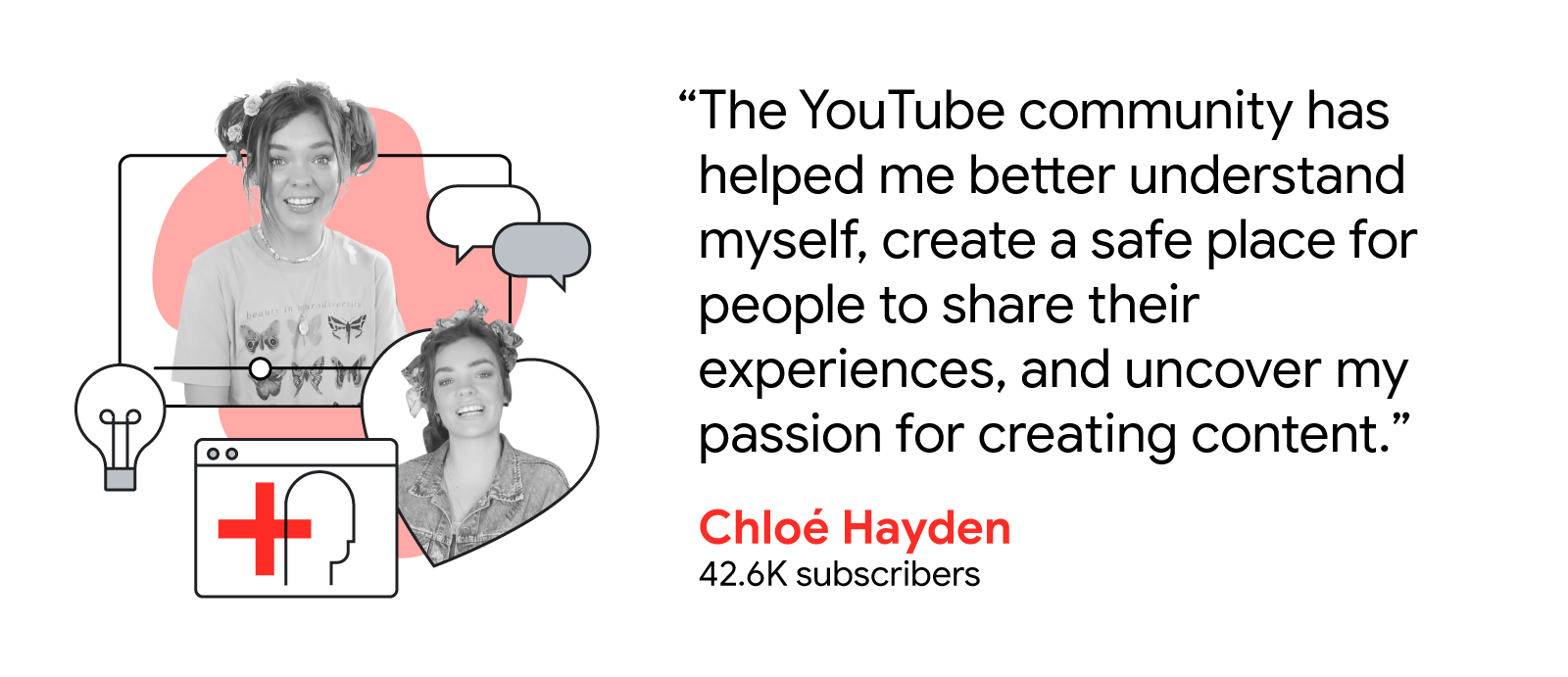 YouTube creators like Hayden have a number of opportunities to partner with brands that help them on their wellness journeys. During a tour of her bedroom, for example, Hayden shares the products she's assembled, like her pillows and a weighted blanket, to create a safe and comfortable environment when she sleeps.
Show up for passionate audiences on YouTube
Passion-driven content has found a natural home on YouTube as more people around the world discover the delightful and insightful videos from creators down under. And that's allowed those creators to connect with larger audiences.
In Australia, there are more than 200 channels with over 1 million subscribers.2 In New Zealand, over 300 channels have more than 100,000 subscribers, and both regions' channels have grown by 25% year over year.3
These viewers aren't pressing pause any time soon. By finding YouTube communities where passionate people tune in day in and day out, brands can partner with creators to engage switched-on audiences with highly relevant content. And YouTube's rich content ecosystem can continue to thrive.