On the YouTube Beach stage at Cannes Lions 2017, Nigel Morris, CEO of Dentsu Aegis Network Americas, explained why achieving diversity is crucial for any business hoping to thrive in the digital economy.
For Nigel Morris, CEO of Dentsu Aegis Network Americas, the diversity and inclusivity of digital platforms like YouTube offers a model that modern businesses need to follow. While things have gotten significantly better over the last decade in terms of workforce diversity, Nigel believes that there is much more to be done, particularly at the leadership level, where there is still resistance to change. "I think it's not just unfair," says Nigel of the progress still to be made, "it's also a massive missed opportunity."
Taking the example of his own organisation, Nigel says that diversity is business-critical for Dentsu Aegis Network. "Our business has a mission, and it's around innovating the way brands are built," he says. "The world around us is changing, the world for our clients is changing." Underlying this change is the shift away from the traditional economy to a digital one driven entirely by demand. In this new, people-oriented world, traditional businesses will struggle to succeed unless they embrace the change they see around them. As a major step in their own process of adjustment, Dentsu Aegis Network have recently adopted 'society' as a formal stakeholder in the business, underlining their commitment to having a purpose that serves more than just the bottom line.
"The world around us is changing, the world for our clients is changing… We have to be positive, we have to be brave."
- Nigel Morris, CEO of Dentsu Aegis Network Americas
The advantages of having a more diverse, purpose-driven organisations are many, and bear repeating. Businesses that make diversity a goal are able to recruit from the widest possible pool of talent, and are able to integrate the broadest range of creativity. This leads to better ideas, which lead in turn to better decisions. Within the Dentsu Aegis Network, different branches of the business have approached this challenge in their own unique ways, leading to initiatives such as iProspect's 'Female Foundry' accelerator program for women entrepreneurs, and fortysix, a new UK digital agency that recruits from groups traditionally underrepresented in media.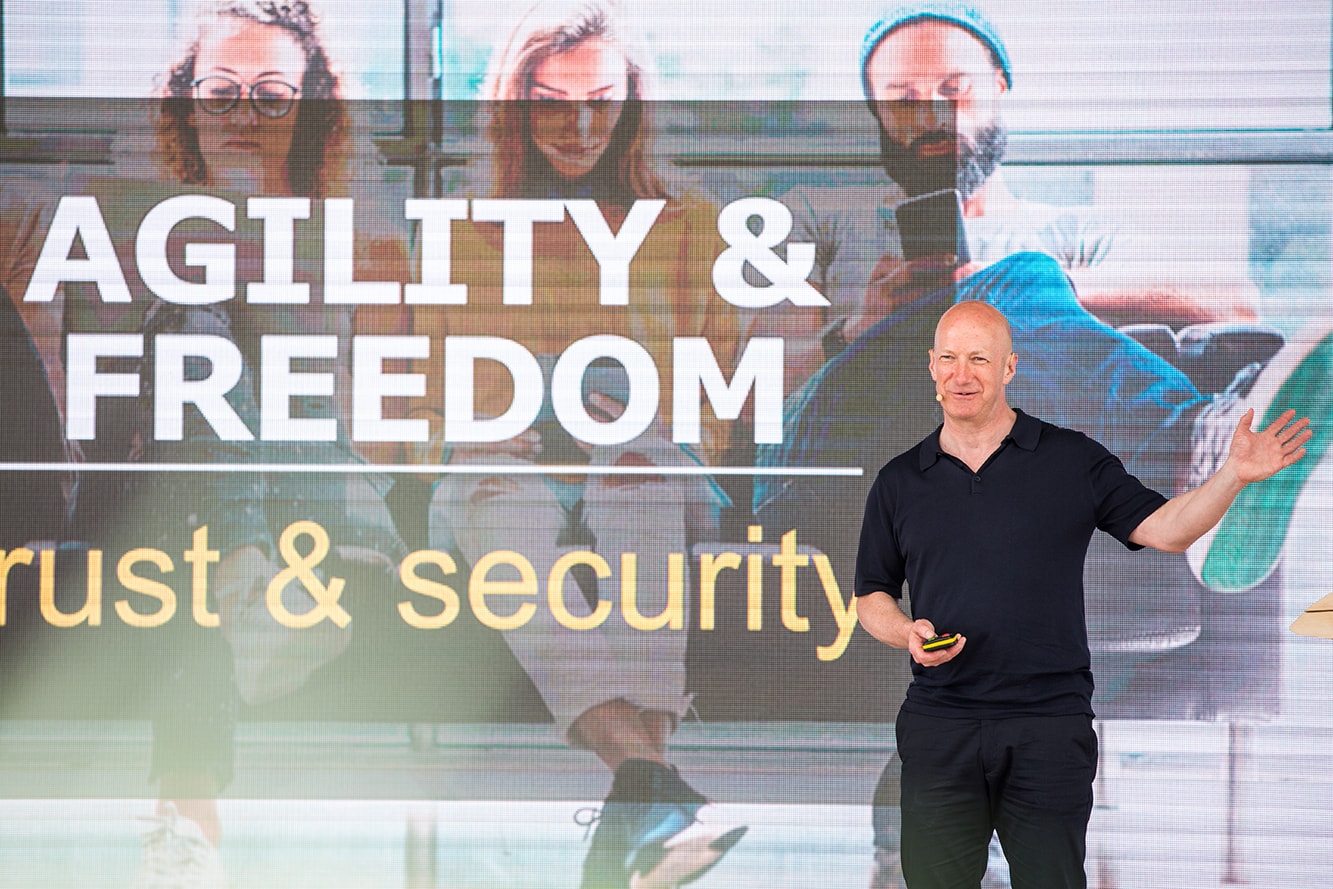 To help business embrace inclusion, Nigel has sought to 'decode diversity' and identify the current roadblocks. Technologies such as machine learning and automation are likely to create significant disruption over the next decade; trends in politics and education will transform the world around us; the next generation will inevitably introduce fresh thinking and new cultural forms. With our human tendency to overestimate short term impacts while underestimating long term implications, it can be difficult to interpret how these various themes will play out, so businesses need to focus instead on tangible, achievable steps they can take today.
Of course, the barriers to progress are high, with everything from instinctive conservatism to unreasonably high expectations all having the potential to undermine efforts to bring about positive change. In this respect, Nigel believes that leadership has to come from the front, with meaningful KPIs around diversity being a core aspect of managerial performance.
Partnership and cooperation within the industry are also essential in establishing a coalition of action that will drive everyone forward. "We need to start now, and start every day," he says, "because this is never changing. We have to be positive, we have to be brave."