With a uniquely curated assortment of 180 designers, mytheresa.com is an online retailer of women's luxury fashion. "Mobile engagement and commerce is a strategic priority for mytheresa.com," explains Managing Director Michael Kliger. With more than 45% of the brand's visitors coming via smartphones, mytheresa.com offers both a site built using responsive web design and a hybrid mobile app.
THE GOALS
Be present on all online marketing channels
Drive mobile engagement and commerce
Enable visualisation of products
THE APPROACH
Adopted Shopping ads
Implemented mobile link attribute in shopping feeds
THE RESULTS
44% improvement in mobile bounce rate
25% increase in mobile session times
35% increase in mobile conversion rate
"In general, mytheresa.com is an early adopter when it comes to new solutions and we're always happy to test new things," says Online Marketing Manager Natalya Nechitaylova. "We believe in the importance of having a presence on all the online marketing channels, as well as the importance of the visualisation of products – especially for luxury goods. When the variety of products is so high, it's necessary to see the actual product to make a faster decision."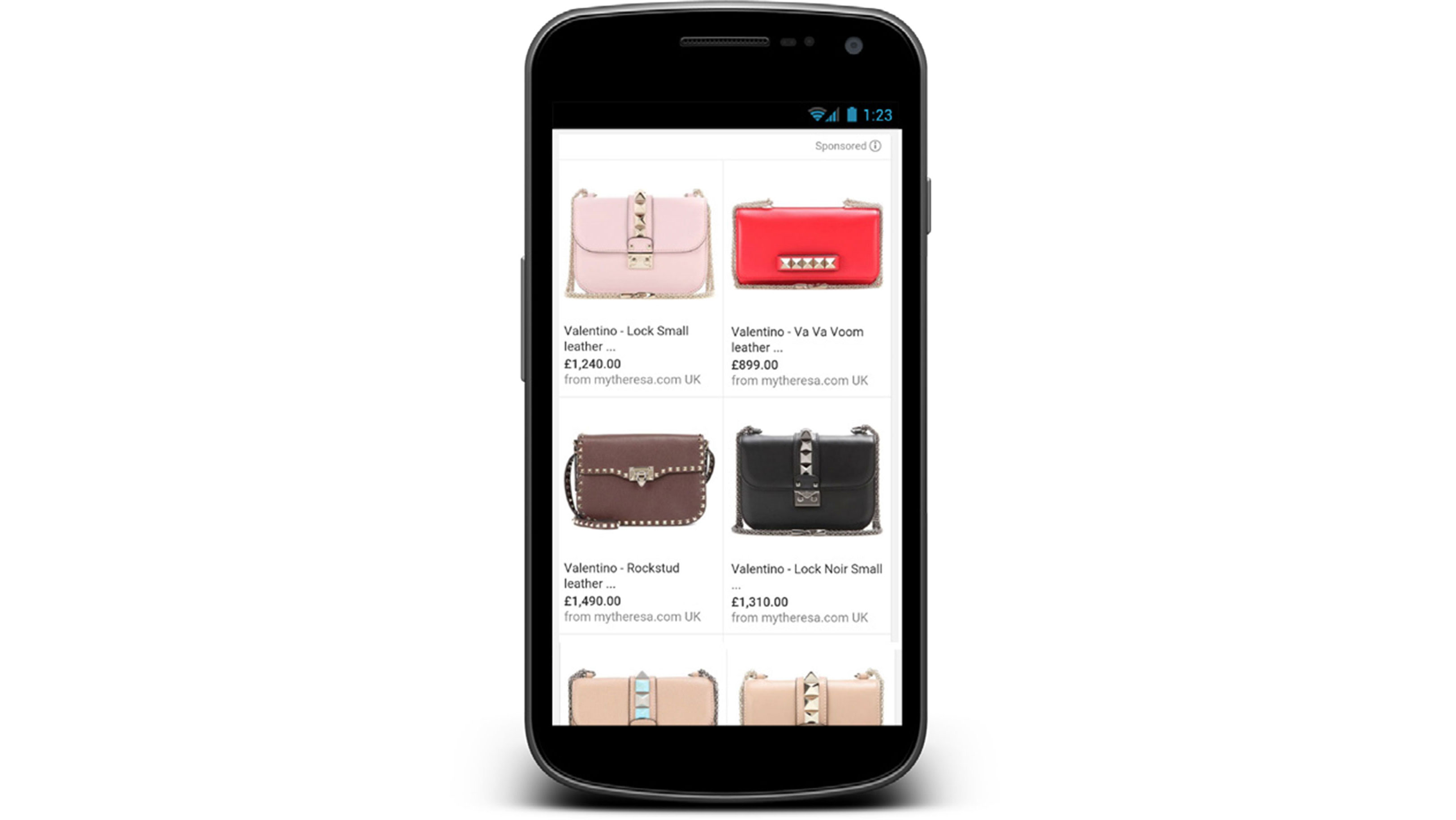 Understanding the strategic importance of mobile, mytheresa.com implemented mobile Shopping ads campaigns and had a dedicated mobile site in place early on. However, this was not fully leveraged as the company was not submitting mobile links through its shopping feed. Since no link to the mobile site was present in the feed, a redirect occurred every time a user clicked on a mytheresa.com mobile shopping ad, which caused longer loading times. After adding mobile sitelinks for each product to the feed via the mobile link attribute – simply an additional column in the data feed – mobile performance metrics jumped.
"Shopping ads allow us to further increase user engagement in the mobile channel"
- Michael Kliger, Managing Director, mytheresa.com
"Since the implementation of the m.mytheresa link, the bounce rate decreased by 44%. This cannot be explained by similarities in desktop behaviour, as the bounce rate on desktop remained stable with slight fluctuations." Meanwhile, mobile session times increased by 25% and mobile conversion rate is up by 35%. "We've seen a big impact with rather small effort", Natalya concludes.
Overall, mytheresa.com reports that Shopping's ads bounce rate was found to be lower and the conversion rate higher than mytheresa.com's Google Search ads. With the approach already rolled out in a number of markets (Germany, the UK, the US, Switzerland, Belgium, Australia, Austria, Italy and France), the next step for mytheresa.com will be further international expansion as Shopping ads – including the mobile sitelink feature – launches in additional markets.