After launching in 2008 in the small apartment of the current CEO, today StarshinerS is one of the most popular e-commerce websites for women's fashion in Romania. Maintaining success depends on the company's ability to stay attuned to changes in consumers' digital behaviour.
THE GOALS
Provide seamless shopping experience to users on all devices
THE APPROACH
Used Google Analytics to understand shifting consumer behaviours
Launched mobile-specific site and features
THE RESULTS
20% increase in total sales
53% increase in mobile sales
50% improvement in mobile clicks from AdWords
25% growth in mobile conversions from AdWords
Each Friday since the launch, StarShinerS has released a new clothing collection via their online shop. In the early years, increased traffic volumes and weekly launch-related updates meant the team faced constant new challenges in ensuring the smooth running of the store. To understand customer behaviour and inform optimisations, they turned to Google Analytics.
Over time, Google Analytics revealed a strong increase in traffic coming from mobile devices. Wishing to improve the online store and offer a seamless shopping experience to consumers, StarShinerS decided to invest in website optimisation for mobile devices. But as time went on and traffic from mobile devices continued to increase, StarShinerS believed the brand website could be doing more to deliver a seamless experience.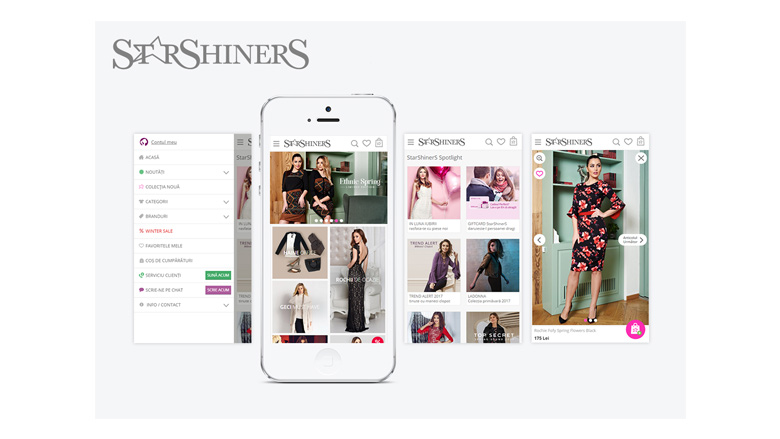 After extensive testing, the team opted to adopt dynamic serving and launched the first version of the mobile site. This included special mobile-specific features such as a new top navigation bar, menus, shopping cart, slider on the homepage, newsletter, filters, wish list, size guide and more.
These efforts more than paid off, with StarShinerS registering a 20% increase in total sales and a 53% increase in mobile sales. In AdWords, mobile clicks increased by 50% and mobile conversions went up to 25%.
"Optimising the mobile version of the website is a priority for us. As a result, StarShinerS.ro has seen improvements at all levels."
- Andreas Muntean, CEO, StarShinerS