Vegis is an online retailer selling natural products, kitchen appliances, medical devices and bio, vegan and natural food supplements. The brand's website has evolved constantly since launching in 2011.
THE GOALS
Cater to consumers' shift to mobile devices
THE APPROACH
Used Google Analytics to understand behaviour
Optimised mobile version of website
THE RESULTS
140% improvement in monthly website traffic
146% increase in income from mobile devices
70% growth in mobile clicks from AdWords
101% increase in mobile conversions from AdWords
64% reduction in bounce rate for mobile sessions
Due to increasing competition in the natural products market in Romania and observations from Google Analytics, the company decided to focus on website optimisation for mobile devices.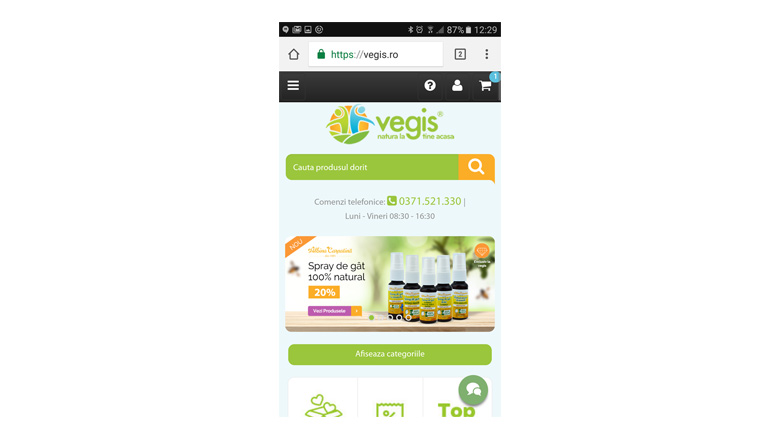 First, the team took the decision to transition the entire ecommerce platform to a new, more efficient and responsive platform. And as a result of in-depth analysis of customer behaviour using Google Analytics, Vegis concluded that customers using mobile devices had immediate and urgent needs. They consequently optimised the mobile version of the website to become simpler, more consistent and easier to navigate.
These measures produced great outcomes. Monthly website traffic went up by 140% and income from mobile devices increased by 146%. In AdWords, mobile clicks increased by 70%, mobile conversions increased by 101% and the bounce rate for mobile sessions decreased by 64%.