Artificial intelligence (AI) has quickly become the hot topic of 2023. This is evident as we look at people's interest in the topic of "artificial intelligence" on Google Search, which has increased by 4X year-over-year in key markets in Central Eastern Europe.1
And we're seeing a fundamental shift in search behaviours related to AI. People's searches are moving away from curiosity to exploring the technology's more practical implications. Hands-on queries, such as "how to ai", are growing at a much faster rate than basic questions, like "what is ai":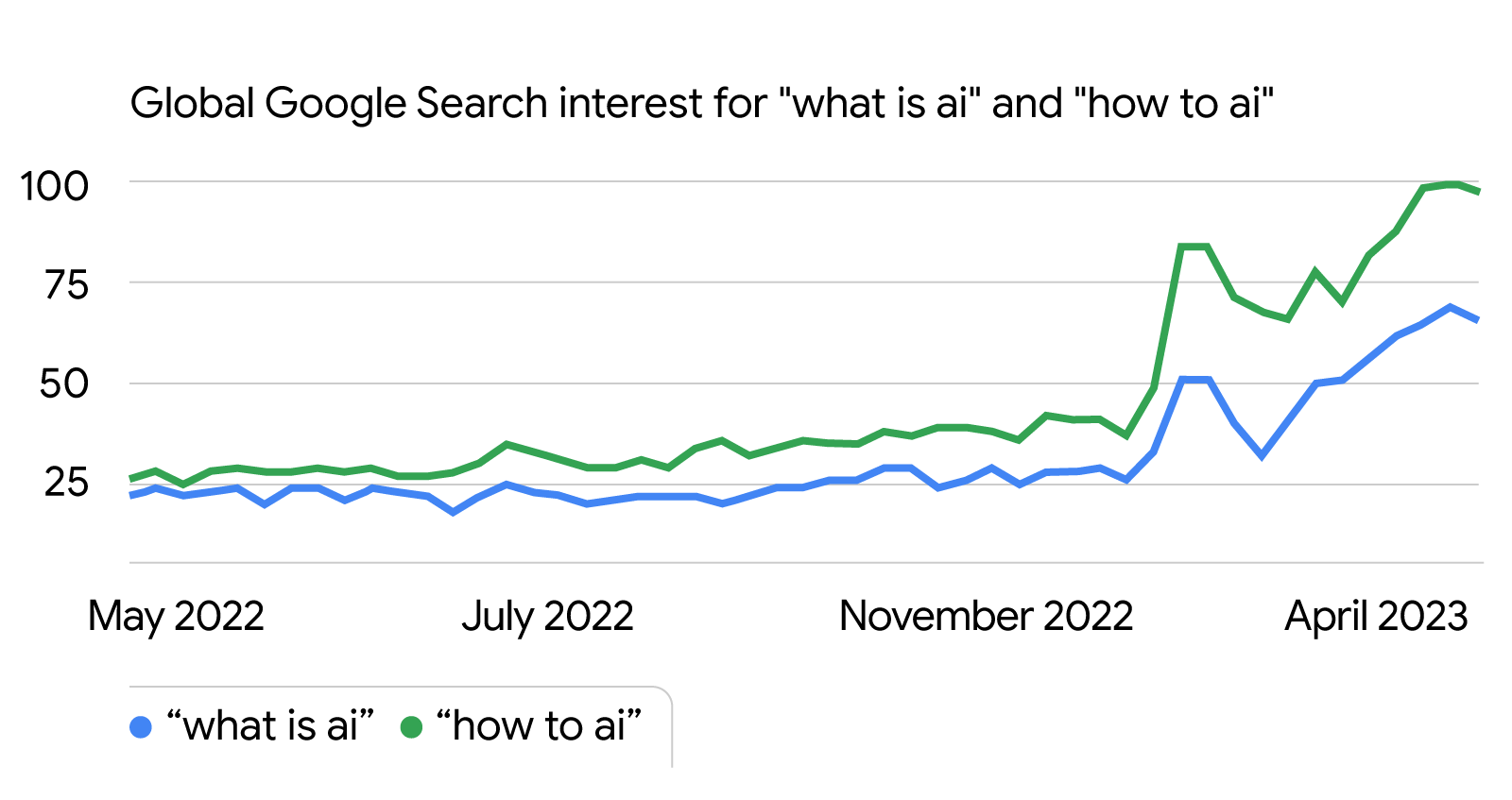 Today, the scale of the largest AI computations is doubling every six months, far outpacing the famed Moore's law prediction. Consumer expectations are surging in tandem as people expect businesses to use AI to make their lives easier. This means marketers need to understand, experiment, and implement AI now to get ahead.
AI trends: AI is everything, everywhere, all at once
AI was a relatively new concept in many walks of life just a few years ago. But today Google Trends shows that people are looking for AI-powered products and solutions across categories, from fashion to healthcare. They even use specific search queries to learn how AI can help them with their unique needs.
Here are just some of the AI terms where search interest has increased in the Czech Republic this year:
And with new McKinsey research showing that marketing is one of the main business areas seeing revenue benefits from AI, it's no surprise that marketers are also searching en masse for new AI opportunities. After all, AI can amplify the creative process and give marketers more time to focus on making the strategic decisions that matter the most.
Marketing-related AI trends that have seen an increase in search interest in Poland this year include: