DoubleClick Digital Marketing (DDM) is an integrated ad-technology platform that enables agencies and advertisers to more effectively create, manage and grow high-impact digital marketing campaigns. DDM integrates world-class solutions to help buyers run holistic campaigns across multiple channels.
DoubleClick Publisher products provide inventory management and ad serving solutions to companies that create and sell online advertising opportunities. The world's top publishers and app developers use DoubleClick products as the foundation for their online advertising businesses. With deep expertise in ad serving, yield management and inventory solutions, our DoubleClick products help customers execute their digital media strategy more easily and effectively.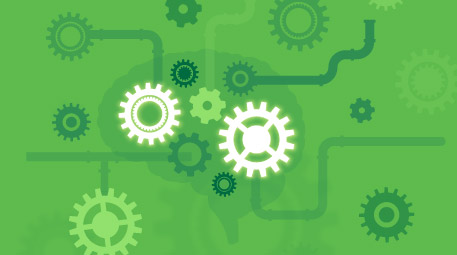 Our Solutions
DoubleClick Campaign Manager (DCM) is an ad management and ad serving solution that helps agencies and advertisers manage the entire scope of digital advertising programs. DFA streamlines workflow for planning, trafficking, targeting, serving, optimisation and reporting. DFA serves as the foundation of DoubleClick's digital ad management platform for advertisers, which includes DoubleClick Search, DoubleClick Rich Media and DoubleClick Ad Exchange. Together, these solutions help agencies and marketers master even the most complex online advertising strategies.
DoubleClick Bid Manager is a next-generation demand-side platform (DSP) from Google. Built on Google's global infrastructure and fully integrated in DoubleClick Digital Marketing, DoubleClick Bid Manager re-imagines programmatic buying to enable agencies and marketers to buy display media more effectively and efficiently from a single platform across exchanges in real time.
DoubleClick Rich Media is an end-to-end system for producing, managing and reporting on rich media advertising. From start to finish, DoubleClick Rich Media makes it easy to execute innovative and successful online campaigns that take full advantage of interactivity and video.
Built on Google infrastructure and natively integrated with the DoubleClick Digital Marketing platform, DoubleClick Search makes it faster and easier to manage large search campaigns across Google AdWords, Microsoft adCenter and Yahoo Search Marketing.
DoubleClick Studio is a production and workflow tool used by creative and media agencies to produce and manage DoubleClick Rich Media ad units. It helps creative agencies streamline rich media processes and take control of turnaround times. Media agencies and marketers using DoubleClick for Advertisers can cut down the time spent trafficking and managing rich media ads when working with creative agencies who use DoubleClick Studio.
DoubleClick for Publishers (DFP) is a comprehensive ad serving solution that helps publishers streamline their ad management to increase efficiency while minimizing costs. Featuring efficient trafficking workflows, robust inventory management and forecasting, revenue optimization, and granular reporting, DFP equips publishers with a complete toolkit for ad delivery and revenue optimization across all of their digital ad inventory. DFP can also be seamlessly customized with platform modules to meet a publisher's current and future advertising needs.
DoubleClick Ad Exchange (AdX) enables publishers to make the most of every display impression, across every channel. It's the only ad exchange that offers real time access to every major demand source, including the Google Display Network. In addition, AdX is seamlessly integrated with the DFP ad serving platform, making it easy for publishers to get maximum value from every impression.